In A Hurry? Click Here To Download This Post As A PDF To Read Later
Can you really make thousands of dollars per day doing next to nothing? Explode My PayDay makes bold claims about helping skyrocket your earnings with a done-for-you system. In this review, we look at the facts and myths surrounding this scheme and if it can turn you into an instant moneymaking machine.
What Is Explode My PayDay?
So, what exactly is Explode My PayDay? You may have received an email praising this product to the high heavens. On the sales page, a woman by the name of Meaghan Harper claims to be the owner of the program. She claims you do not have to do anything to make money as they have done everything for you.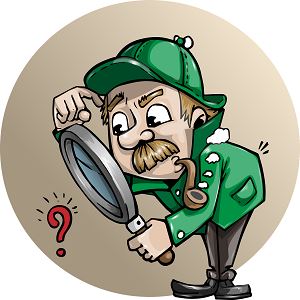 Meaghan claims her company has a lot of work to go around, and will pay for your services. If you believe this claim, then you can believe anything.
A lot of these programs are online claiming they already have accounts working and earning money for you when you have not even signed up for the program. But nothing valuable is for free.
If these claims are true, what do the promoters stand to gain from the relationship? The only plausible explanation is that you are the product. Think about it. Here is a product that is already making money on your behalf even before you sign up for it.
Meaghan tries to game your thoughts by priming you to believe she has the key to financial freedom. However, things are not so black and white in real life. While she claims everybody on the program made over $1k on the first day, you may set yourself up for fraud if you believe anything this woman says.
Making money online is not hard, but it is not easy either. You need to learn the fundamentals and apply what you know consistently to make it big online. Get-rich-quick schemes like Explode My PayDay are out to swindle you. Do not fall for it.
How Explode My PayDay Works
What do you get when you buy Explode My PayDay? Well, the program uses affiliate marketing, a legitimate online business model that can make you rich. However, the way Meaghan and company go about it cast doubts on their claims of helping you make up to $1,000 per day.
Affiliate marketing is an excellent way of making money online, (read how to make money with affiliate marketing business), but it requires several skills such as copywriting, marketing, and most important traffic. Traffic is king in all internet-based businesses, more so for affiliate marketing. You are supposed to earn commissions by promoting affiliate products. However, Explode My PayDay promotes products from Clicksure, an affiliate platform known for selling scam products.

Explode My PayDay is silent about its traffic sources. How does the program get its traffic? Does it rely on organic traffic from search engines or paid traffic through Facebook and others? It makes an outlandish claim it will manipulate internet traffic and redirect it to your website. However, how does it achieve this? This claim is a blatant lie because there is no way to game the search engines.
Organic traffic takes time, and your website needs to provide value consistently before the search engines reward you with free traffic. You need to be sure about the traffic source as you cannot make any headway as an affiliate marketer without a reliable traffic source.
Meagan makes it look so easy to make money online. Unfortunately, there is no system that can redirect 96% of internet traffic to your affiliate website. Explode My PayDay is all filibuster and zero value. Stay far away from this product if you do not want to lose money.
Explode My PayDay Price
Explode My PayDay costs a meagre $47! For a product that claims it can help you make over $1,000 per day, this is like buying a Ferrari for $30,000.
However, they do not stop there. The program also includes several upsells.
According to the affiliate program of the product, you can earn up to $237.86 in commission per sale, which means the actual product will sell for up to $300. You will spend more if you buy this product as they will entice you with other offers. You might also want to promote this product, but remember that your reputation is on the line.
Old Product New Package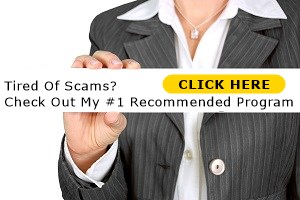 There is nothing new about Explode My PayDay. It is an old product marketed under the name Seven Figure Profit Code, but with a new name and package.
In fact, they sold this program in the past as Your Freedom Mentor and Your Greedy Mentor, all of which tell the discerning person something is fishy.
Why do you need to repackage and change a product's name if the program is as good as you claim it is? Maybe it does not deliver. The truth about Explode My PayDay is the owners want to collect your money and run. Do not fall for mischievous reviews praising the product. They only want to enter your wallet and leave you high and dry.
What Is Wrong with Explode My PayDay?
A lot of things is wrong with this product, and we will look at them one after the other.
Selling Your Data
Before you join Explode My PayDay, you need to provide your name and email address. While there is nothing wrong with this on the internet, Explode My PayDay sells and rents your data without getting your permission. You will also receive plenty emails advertising scam products and other low quality offers that add no value to your bottom-line. Giving them your email opens the floodgates of unsolicited messages. Do not make that mistake.
Fictitious Income Claims
It is possible to make over $1k per month, but in my opinion you may find it difficult or even impossible to make even a dime using Explode My PayDay.
The product turns making money online on its head by claiming it will manipulate organic traffic.
You might have the best offers on your website, but traffic is still king. Without a consistent and reliable traffic source, you are not making money. Rather than waste your time on this ridiculous product, seek credible ways of making money online. It might take time, but it is well worth it.
Meaghan Is a Fake
A search on Google shows the picture of Meaghan Harper as a stock photograph. In reality, the owner of Explode My PayDay is not whom he or she claims, making it difficult to believe anything she has to say.
Why would anybody want to use a stock photo as his or her own if there is nothing to hide?
Low on Specifics
If you buy a $600 chainsaw, it better come with the manual. Now, here is a product that claims it can make you over $1k per day but provides no detail about how to achieve such laudable feat.
Are there training materials? Do you understand the logic behind the search engine manipulation claims? What of upsells? Whom can you contact in case of problems? Can you get a refund and how long do you have to wait to get a refund? All of these questions are begging for answers. Unfortunately, the program's promoters do not really care about you, except maybe for your wallet.
Should You Buy this Product?
I do not recommend Explode My PayDay if you want to make money online. Explode My PayDay is out to collect your money but offers no value.
Making money online is not voodoo; let nobody confuse you into parting with your cash.
NOT RECOMMENDED
I hope you enjoyed this Explode MyPayDay Review if you have any questions or you just want to leave your own personal experience, leave a comment below. I would love to hear from you!
Before You Go…
If you seriously want to earn money online at home and still not sure about how to start then click the banner below and check out the training platform and the community that got me started. And the best part is you can check out everything for FREE to decide if it is the right for you.