In A Hurry? Click Here To Download This Post As A PDF To Read Later
These days the internet is one of the most profitable sources of income. It is not a surprise that many people are choosing to leave their jobs to focus their energies on freelancing, blogging, eBooks, and eCommerce when they see billions of dollars rolling out of the internet. The cold truth is that a lot of internet businesses are failures even prior to starting. The main reason for a large number of failures is the fact that the majority of these internet entrepreneurs don't have a good understanding of how to build a successful online business.
You may have lofty ideas and a real passion to make it huge in the online business environment, however if you do not have what is needed to strike your targets, you will never ever make it as an internet business owner. When you hear about individuals earning five or six figures every month from the comfort of their own home as an online entrepreneur it may seem easy. However, to reach these levels of income time, effort, and resources required are lost to most people and they only hear the positive side of the hustle. If you are beginning an online business, the first question you must ask is how to make your business stand out and prosper.
To guide you through the murky waters of the web we give you some success tips to make your internet marketing business a success.
Be Yourself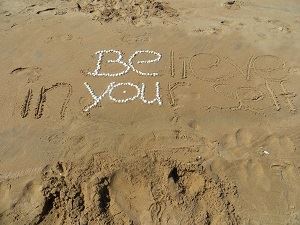 They say, nothing sells like a killer idea with excellent packaging. Sometimes it may seem like there is nothing new left to try out anymore, however, you can take an old idea and by adding your twist make it unique. The internet is a crowded place with too much distraction for anyone to take notice of an uninspiring offer. Give your audience something to capture their imagination and attention, a product that leaves a lasting impression the first time they set their eyes on it.
You don't need to have an earth-shattering business idea, all you require is a basic concept presented in a way that people can't ignore. The first thing you need to get right about internet business is that you need to have an idea that stands out, this will put you on the right path to make it big on the internet.
Set Yourself Up For Success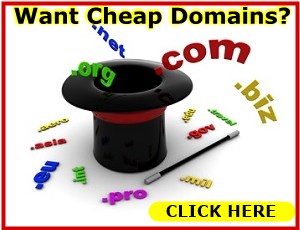 We now move to the next stage of choosing a business name that is memorable. Before you start telling others about your business make sure to check out the availability of the domain name. If your chosen domain name is not available choose another domain name from over 1000 high-level domains to create a memorable name for your business.
For example, if you were thinking of using www.yourbusinessname.com but this domain name is not available, you can use your selected business in the domain in the form of yourbusinessname.jeweler, assuming you want to sell jewelry on the internet.
Brand Image
One other crucial element that can impact the success of your online business is a brand image. Spread your brand name on every platform to make it known. Develop a memorable logo design and brand the color scheme that lifts the image of your business, as well as a unique tone of voice that you use in your customer relations. These days you can't ignore Social Media networks, it's very important to create social media accounts and actively engage with your audience.
Exceed Customer Expectations
The best way to make your customers stick with you is to over-deliver every time. This is only possible if you set high standards for yourself and make conscious efforts to exceed your standards in the delivery of your products and services.
With this in mind pay extra attention to this in your initial offering as this is the best opportunity to win over your customers who may become loyal customers after the excellent service they witnessed. In fact, lots of people would actually feel like they cheated you by paying less for a premium product or service and attempt to compensate you with their loyalty, and the gain is all yours!
Your clients have no choice but to stick with you when you over-deliver every time, and if you want to continue to enjoy their patronage for a long time all you have to do is to maintain the high standards at all times.
Examine Your Niche
Here are some questions to ask yourself to read the impulse of your target market:
Who are my perfect consumers?
What are their preferences?
How can I serve them better?
What do I need to do to place my service as the best choice of my target consumers?.
For your business to succeed on the internet you need to ask these and more questions to find actionable answers for your business.
Money Is Not Everything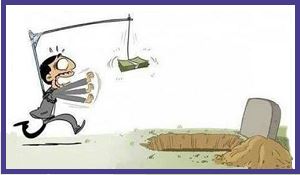 Why is it that so many internet businesses fail? A reason for this is that the majority of the entrepreneurs direct most of their energy to simply making money. However, in life money is not the ultimate. Whether online or offline you can only succeed if your focus is on serving your customers to the best of your ability. With the internet being a virtual environment, it can be very challenging to gain customers if you are only thinking of making money off your customers rather than helping them solve their problems.
If you want to grow your online business, first you have to earn the customer's trust. How can you do that if you are constantly chasing money? Learn to identify your customer's problems and by creating solutions for their problems they will be ready to buy from you. When people trust you and they are convinced your products will help solve their problems money will begin to flow to you naturally.
Never Short-Change Your Customers
Prior to now, companies prospered on blind brand name followership and got away with lots of business hostile behavior. Nowadays, the world has shrunk and become a global village, the web has actually developed a brand-new business environment built on trust.
The marketplace on the internet is fiercely contested, and the smallest sign of a lie on the part of your business may be the end of your business. As we have seen a single tweet is enough to bring down a multi-million dollar business as customers and competitors alike take a swipe at the erring business. Remember the VW diesel gate scandal?
If you fail to meet the customers' expectations be prepared to meet the wrath of the customers and no company either big or small is immune. Fulfill your customers' expectations and never compromise on the quality just to make more money.
Be Proactive
The web is an extremely vibrant environment where brand-new businesses are coming up every minute. Don't ever become comfortable and complacent about your business. To take advantage of the latest developments on the Internet continue to learn and improve your processes. Developing a lifelong habit of learning and self-improvement is critical to winning in the internet game.
Be Grateful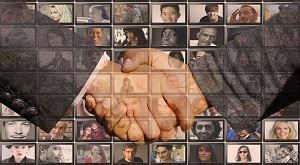 The web is a wilderness, and I am sure when you were starting out you absolutely had some individuals who provided you recommendations and pointed you in the right direction. It is necessary to be in contact with your network as they can be an abundant source of information on the next huge thing in your target market.
Do not believe you now understand it all or can't spare the time for a quick hello or a brief e-mail. Whenever you need a new direction or encouragement your network will be there.
The web is a goldmine for the smart online marketer who understands how to navigate its landmines. Do not be a failure prior to starting your online business. Let these ideas be your guide to a sustainable and successful online business.
I hope you enjoyed this post and if you have any questions about how to build a successful online business, leave a comment below. I would love to hear from you!
Before You Go…
If you seriously want to earn money online at home and still not sure about how to start then click the banner below and check out the training platform and the community that got me started. And the best part is you can check out everything for FREE to decide if it is the right for you.