In A Hurry? Click Here To Download This Post As A PDF To Read Later
Have you ever searched for work from home jobs on Google or any other search engine? Chances are you were bombarded with warnings of scams which put a doubt in your mind and you decided to play it safe and steer clear of the idea. This is very sad because many potentially talented individuals are choosing to stick with their 9-5 jobs they don't enjoy instead of challenging themselves to take control of their lives. For this reason, we decided to create a list of legitimate work from home jobs.
Today, sadly the internet has become a place of scams viruses however it is also land of opportunity allowing people the freedom to work from home and not have the boss breathing down on them. With around 4 billion people, and growing, having access to the internet means there are more industries and specific niches than ever for us to take advantage of by learning how to make money online. We will now give you some examples of legitimate work from home jobs, which will you pick?
Freelancing
For one little word, 'freelancing' definitely covers many opportunities and we could not potentially cover them all here today. It all comes down to the abilities you have in addition to where your enthusiasms lie. Nowadays, individuals are generating income from:
Freelance Writing
Logo Design
App Development
Data Entry
Customer Service
Consultation, and a lot more.
As long as you select a specific niche where you can compete with full-time experts, there's no reason that you can't discover success.
If you pick one of these legitimate work from home jobs, you have to select from the two routes that are available to you; assisted or non-assisted. Some people choose to work as a freelancer with sites like fiverr.com and upwork.com because there is already a client base ready to be accessed. Starting with these sites is as easy as creating a profile! For other individuals, they prefer to do it by themselves and that requires setting up a website and searching for clients. The second option is naturally more challenging however it is more rewarding financially.
Selling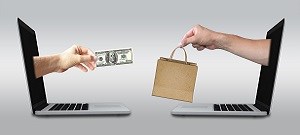 Next up, there's absolutely nothing wrong with the conventional selling of products. In the very first alternative, you would be offering a service however this one is all about discovering a gap in the market for a product (or a complete range of products). Many people believe that the internet has 'changed ' the world however for us, we believe the internet has just moved certain industries to a new platform. Nowadays, people like to shop online and take advantage of the fact it's more convenient than fighting their way through-traffic and the orders are delivered straight to their door.
Prior to choosing where you want to create a business, first, you need to decide what you want to sell. Some things you need to think about are:
Will you be making and selling handmade products?
Will you be buying second-hand products and making a profit on them?
Will you be working with manufacturers and selling on their behalf?
Once you have decided what you will be selling you will then know your best options of where to sell.
There are many options available for every niche and just as we saw with freelancing your first challenge is going to be deciding to work with a third-party website or choosing to create your own website.
If you take the easy option of working with a third-party website then your next consideration will move towards where to discover your audience. Today, there are many sites we can work with such as eBay, Amazon, Shopify and more.
Customer Service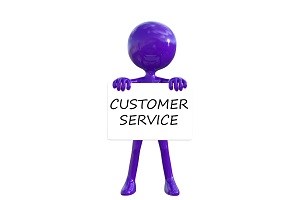 Even though we have covered some legitimate work from home jobs, there's one ending up being more and more popular every single year; Customer Service. As we've currently stated, the business world is getting seriously competitive with start-up costs decreasing. In order to keep costs to a minimum, services are for that reason picking to contract out the customer service side of their operation and this is where you come in.
As a freelance customer care representative, you'll be the very first point of contact for their customers. Instead of their staff members losing time on customer service, you can handle the preliminary e-mails and maybe even telephone calls so the business can concentrate on the more important matters. When you feel as though the conversation needs to be passed on, this can be done, however, it saves precious time dealing with sales calls, preliminary interest from possible customers, and other calls for the business.
Blogging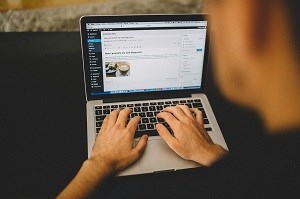 You may be amazed to see blogging in our list of legitimate work from home jobs and this is because many individuals will inform you simply how crowded the market is these days. There's a big distinction in numbers between the number of individuals blogging and the number of individuals blogging well. If you post regularly and have something of value to provide to your audience, it will not be long before you capture their imagination; you just require a small portion of the 4+ billion people online to make your blog site work.
There are many reasons for blogging once you see the potential of this market. There are some amazing platforms online that not only help you set up your blog but also teach you in a step by step way how to make your blog a success.
What Is Blogging About? Complete Guide
How To Make Money Online Blogging
When you've picked a platform, you can write about pretty much anything however we advise picking something you have a passion for and turn that passion into a thriving online business. Once your blog starts to have a following there are many ways to make money with your blog.
When people first started blogging advertising was the first genuine method they used to generate an income however individuals and businesses have discovered the mutual advantages of affiliate programs where the blog owner earns a percentage of the selling price when they become an affiliate partner with a company to advertise their products on the blog site.
Affiliate programs are a great way to monetize the blog however other methods to consider are:
Selling an eBook
Selling a Product
Developing an Online Course
Selling Advertising Space
Writing Reviews
Allowing Guest Posts
And end up being a leader in your specific niche
Small Tasks
When going over legitimate work from home jobs, we should also give consideration to the small tasks sites and platforms that enable you to make money for almost nothing. These sites will not offer you a career and they don't offer longevity and the earnings are limited however they don't require any real skills. That being said these sites can supplement your income and earn you small amounts to cover some bills while you are building your business.
In fact, we could go further and split this into two different types of sites; one that links buyers/sellers and one that needs basic jobs. With the very first, the jobs might consist of translating a piece of text, checking the Prince of an item in a shop, taking a picture, or possibly doing some easy coding for someone else. With the 2nd choice, we have sites like Swagbucks where cash is made through watching videos, playing video games, downloading apps, taking surveys and more.
Summary
All in all, there is numerous legitimate work from home jobs and we hope to have actually supplied you with an insight today. As we approach 2020 technology is becoming expansive allowing businesses to meet on more platforms. If you want to take control of your life and make 2020 your year then now is the time to start your online journey in a niche that best uses your skills. This year, you can work from home and enjoy a more well-balanced way of life!
I hope you enjoyed this post and if you have any questions about legitimate work from home jobs or you just want to leave your own personal experience, leave a comment below. I would love to hear from you!
Before You Go…
If you seriously want to earn money online at home and still not sure about how to start then click the banner below and check out the training platform and the community that got me started. And the best part is you can check out everything for FREE to decide if it is the right for you.