In A Hurry? Click Here To Download This Post As A PDF To Read Later
The majority of online marketers at some point in their online journey end up asking, "what is JVZoo.com?" and today you are going to discover the full answer to this questions. JVZoo is an online platform used for promoting digital products mainly eBooks and videos. By being a member of JVZoo.com you can use the marketplace to list, promote and sell digital products on the website.
JVZoo offers marketers the opportunity to become an affiliate and earn money by selling other vendor's digital products. As an affiliate marketer with JVZoo your possibilities are endless as they have a very wide range of niches on the platform.
JVZoo.com was created in 2012 by E Brian Rose, Chad Casselman, and Bryan Zimmerman who formed BBC systems. The headquarters of the company is based in Oviedo, Florida and they have offices in Mississippi and South Carolina and Mississippi. JVZoo's platform is open to everyone in the world.
Is JVZoo A Legitimate Business Or A Scam?
JVZoo is 100 percent a legitimate business that allows individuals around the world to list, promote and sell their products and also it allows affiliates to make money by selling other marketers/vendor's digital products.
Despite the fact that JVZoo is a legitimate business this does not mean that there aren't deceitful individuals on the site who list fake products with the goal of scamming unsuspecting buyers.
Can You Make Money On JVZOO?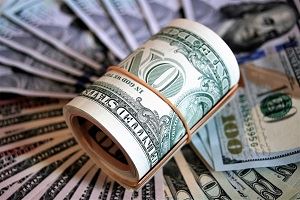 JVZoo.com was set up in the first place with a mission of empowering digital marketers to make more from their digital products. So, the answer to the question is yes! However, if you want to get the most out of the JVZoo platform you will need to have some knowledge of marketing.
Before venturing into JVZoo it's crucial to have the requisite understanding of the market to avoid the mistakes on the platform. It is advisable to join a reputable learning platform that can teach you the ins and out of affiliate marketing. We highly recommend checking out one of the platforms that has been around for 14 years and one that stands above others; Wealthy Affiliate.
If you want to be in total control of the process the best way to make money JVZoo.com is to market and sell your own digital products. However, in the beginning, this will be challenging for newbies as they will need to set up the systems for building an email list, create a website for the promotion of the products, have the writing skills, etc.
For beginners, our best advice would be to join JVzoo as an affiliate and earn money by promoting and selling other people's digital products. If you choose this route and become an affiliate be extremely cautious about which products you promote as there are as many scams on the platform as there are genuine products.
Keep in mind JVZoo.com only provide a platform for a marketer to list, promote and sell their digital products; JVZoo doesn't actually vet or filter products to determine their authenticity. It is solely up to you and you have the responsibility for promoting only genuine products if your goal is to keep making money in the long term. You are going to make money anyway even if you market scam products however you will not have a long term business.
Clients who purchased the fake product from your site through your affiliate link will never ever purchase anything from you in the future, and your reputation will be shattered and affect all future business. Just remember the internet never forgets! Therefore, we strongly advise you to do thorough research on any digital product you are interested in promoting as an affiliate. This will make sure that you promote and offer just authentic products so that you can build strong credibility in time and end up being a high-flying seller.
In addition, when you promote any product always be transparent and spell out the full details of the product. These days most products have upsells so be sure to clearly state this in the product description so that purchasers will not feel scammed when they buy something only to later discover they are required to cough up additional money to get the full value from the product. This makes it even more crucial to thoroughly check the product before promoting to sell to others.
When you make your own products and offer them on the JVZoo.com platform, all these issues can be prevented as you will be sure of the quality of your products, you will quickly gain customers trust and make more money
Just How Much Can I Make On JVZoo?
The short answer is as much as you are prepared to work for! If you are prepared to put in the effort and sacrifice you can earn as much as a 50% affiliate commission on the majority of the products listed on JVZoo.com. And no matter how enticing the affiliate commission is being offered make sure to carefully scrutinize the products you want to promote as there are too many scams out there.
For maximum successes as an affiliate, It is to your advantage to have a deep understanding of how affiliate marketing works. If you currently don't have this level of understanding we advise you to join a top-rated affiliate marketing program and equip yourself with this knowledge to become a super affiliate.
Affiliate Marketing Training For Beginners
Different Types Of Affiliate Marketing
Best Free Online Affiliate Marketing Platforms
What Are the Common Complaints About JVZoo?
In life, there are two sides to everything and JVZoo is no exception. The majority of the people don't really have issues with the company, however, the complaints usually arise about the quality of the products.
This is due to the fact JVZoo.com doesn't have any special vetting procedures in place for products being listed on their site. This is why it's crucial for you to do your own research on the product before promoting them on your website.
Pros Of JVZoo.com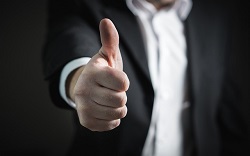 Everyone in the world is able to join JVZoo.com for free.
JVZoo pays affiliate commissions immediately through PayPal. Some suppliers, however, will pay after the refund period in case a consumer asks for a refund.
JVZoo.com has Cookies policies which help you to make even more money. Whenever a customer purchases a product via your link on JVZoo the site saves the cookies, and when the same customer comes back to JVZoo and makes another purchase you make another commission
The JVZoo.com platform makes it very easy for you to either list and sell your products or promote products from other sellers as an affiliate.
As the products on JVZoo.com are digital you can earn as high as 50% affiliate commission on the majority of the products listed on JVZoo.
JVZoo provides a large range of tools for you to track and monitor the performance of your products.
JVZoo offers an extremely diverse range of niches, giving you the opportunity to select as many products as you want to promote.
JVZoo provides responsive and professional customer service to help affiliates who may be facing some challenges on the platform.
Cons Of JVZoo.com
Sadly, JVZoo.com has lots of scam products. It is advisable to be extra vigilant and do proper research on the product before buying or selling.

You have to apply to the vendors individually to be accepted as an affiliate to promote their product and this puts you at their mercy.
JVZoo User Interface
The interface of the JVZoo.com site may look ordinary however it is extremely practical. Even though the site may not have the best visual appeal, navigation is simple, and all the information you would need is readily available.
Is JVZoo.com The Same As Clickbank?
JVZoo.com and Clickbank are both affiliate sites, however, Clickbank has been around for a long time and is the biggest player in the market. However, the biggest selling point of JVZoo is the fact their offer instant payments to affiliate.
Additionally, JVZoo automates the marketing procedures by offering a sales funnel, safe and secure download, autoresponder integration, hits tracking and even payment processing for a small fee.
JVZoo joins the ranks of one of the biggest players in the affiliate marketing industry and provides vendors and affiliates numerous opportunities to make substantial amounts of money. As we have stated before as long as you learn affiliate marketing and put in the time and effort there is no reason why you can't make it big either selling your own products or by promoting the products of other vendors on JVZoo.com site.
I hope you enjoyed this post and if you have any questions about JVZoo or you just want to leave your own personal experience, leave a comment below. I would love to hear from you!
Before You Go…
If you seriously want to earn money online at home and still not sure about how to start then click the banner below and check out the training platform and the community that got me started. And the best part is you can check out everything for FREE to decide if it is the right for you.