In A Hurry? Click Here To Download This Post As A PDF To Read Later
What is the best way to learn affiliate marketing? The most effective form of affiliate marketing training is online. This is because most affiliate marketing opportunities are internet-based, so it pays to look for quality affiliate marketing education on the web.
Affiliate marketing is a business model where you earn money by promoting the products and services of other vendors. When buyers purchase an offer through your affiliate link, you earn a percentage of the sale as commission.
There are thousands of materials on affiliate marketing online. However, not everything you see online is valuable. A lot of the free advice from internet gurus comes with a price. Most gurus want you to sign up to their newsletters so they can pitch you products and services indiscriminately. But every relationship must offer value to both parties. Look for training that helps you achieve your affiliate marketing goals.
Learning Affiliate Marketing Online
If you are trying to learn affiliate marketing online, you can take advantage of free and paid resources. Everything you need to start your affiliate marketing business is available online free.
A simple Google or YouTube search will uncover mountains of content. The problem is most of this free advice lack a coherent structure and mentorship.
If you have been through any internet-based business, you will understand the importance of having a coach or mentor guide you through the process. Many would-be affiliates think it's a waste of money to buy courses or hire coaches. However, a coach or mentor can save you years of trial and error and thousands of dollars you could waste trying to figure out what works and what doesn't.
This does not mean that you shouldn't use free affiliate marketing training, but invest in a quality program if you can afford it. It will save you a lot of trouble and boost your potential to earn affiliate commissions. Now, let's look at the top paid and free affiliate marketing programs.
Human Proof Designs (HPD)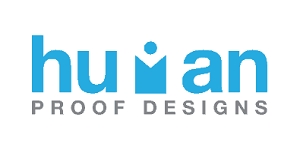 If you are looking for real done-for-you affiliate websites with in-depth courses and coaching, Human Proof Designs is one of the best in the affiliate marketing industry.
HPD builds Amazon.com affiliate websites and customized affiliate marketing sites. The firm can build a new website for you or an aged site with content and niche that is already making an income. All you have to do is pay and become the new site owner.
HPD also offers affiliate marketing training courses on a wide range of skill sets. The company offers the following training:
Monthly training which is updated regularly. The training covers the most recent tips and tricks in the affiliate marketing industry. 
Private coaching from the founder Dom Wells and other senior trainers.
Resources: You can also get loads of PDFs, cheat sheets, templates and others to fast-track your progress to a super affiliate.
HPD's training goes for $59 per month, which may be expensive for new affiliates. But if you have the budget, you can buy an aged website which is already earning to reduce the time spent on ranking and content creation.
Next Big Niche
This affiliate marketing course from Aaron Jones is one of the most in-depth training on the subject available online. The course contains over 18 hours of affiliate marketing training with about 60 videos covering a variety of topics.
Aaron is an excellent teacher as he explains everything in the PDFs visually in the videos. Not only are the videos detailed, but they provide a practical guide to every question you may have on affiliate marketing.
Aaron covers creating targeted content, making a niche website, backlinking, monetization, and more at $27 for lifetime access! Not only is the Next Big Niche affiliate marketing course loaded with value, but it is also affordable for most beginners. What are you waiting for?
UPDATE: Aaron Jones has shut down his program as the domain name is now for sale
Affilorama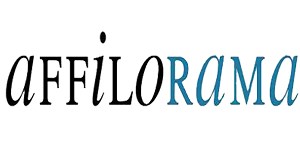 Affilorama provides a ton of valuable affiliate marketing content for free. Members have access to over 100 video tutorials and PDFs on every aspect of the affiliate marketing business.
When you are starting out and financial constraints prevent you from buying a course, Affilorama offers a free but effective learning process to keep you on the right path. The website also provides premium offers for people who want to take their affiliate marketing game to the next level.
Wealthy Affiliate
With 1.8+ million members, Wealthy Affiliate is a one-stop shop for everything affiliates marketing. The platform offers free training and a premium membership that goes for $49 a month. Wealthy Affiliate has a thriving ecosystem of like-minded people and the platform is famous among top affiliates earning 6 figures.
Whether you want to build a niche site, do keyword research, or ask questions about problems you encounter on your journey, the WA community is there for you. Jaaxy, the keyword research tool developed by Wealthy Affiliate, is one of the best resources for targeting laser-focused niche-specific keywords and their competitive data.
Everything you want in affiliate marketing is on the WA platform, and you don't have to be a premium member to enjoy the benefits of the community. If you want to become a top earning affiliate marketer, WA is an excellent training resource.
Social Media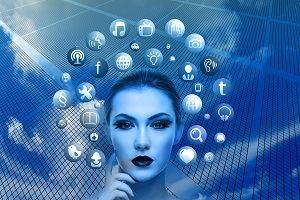 Facebook groups offer loads of training resources and networking potential for people who want to learn affiliate marketing. Many super affiliates own private Facebook groups where they provide mentorship and sell courses to would-be affiliates. You can search for top affiliate to know more about their offers.
There are also high flying affiliates and internet marketers on Instagram and Facebook who post timeless gems every day. If all you have is your smartphone, social media is enough as a training resource to get your affiliate marketing business off the ground.
Network, contribute positively to discussions and soak in as much of the good stuff as you can accommodate. The impact of the experience is priceless and most of it is free. So get on social media today.
Alison.com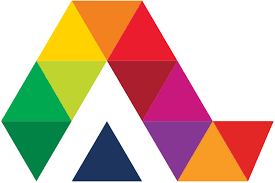 Alison.com is famous for its short courses, many of which apply to the affiliate marketing niche. There is a course called "21 days to Building a Web Business" that teaches you everything you need to know about starting an online business. You can also take writing courses, social media courses and several other skills that will help you become adept at affiliate marketing. The best part is most of the training is free. You only pay a token if you want to get a certificate of qualification after you finish the program.
Udemy
Udemy is the future of education. This platform offers a breathtaking array of programs on every human endeavour. From programming, writing, speaking, design, internet marketing to e-commerce and everything in between, you will find a suitable course for your needs on Udemy.
Most programs on the platform are taught by professionals and are affordable. Take advantage of the coupons and promos to snatch top-earning skills relevant to the affiliate marketing industry at a fraction of the price.
Conclusion
Online affiliate marketing training programs offer you the opportunity to test your knowledge in real-time. These courses condense the experience of the heavy movers in the industry into easy-to-follow steps. That way, you can avoid mistakes and make money in record time. While you can learn everything about affiliates marketing for free, it's better to invest in a course that will show you the goldmine while avoiding the pitfalls along the way. 
I hope you enjoyed this "How to Learn Affiliate Marketing Online" article if you have any questions or you just want to leave your own personal experience, leave a comment below. I would love to hear from you!
Before You Go…
If you seriously want to earn money online at home and still not sure about how to start then click the banner below and check out the training platform and the community that got me started. And the best part is you can check out everything for FREE to decide if it is the right for you.