In A Hurry? Click Here To Download This Post As A PDF To Read Later
Have you heard of My Work for Life? It's a website that claims it can help you make money from home with little to no effort. The website owners want you to believe you can earn a good income online in your spare time as long as you have one hour to spare per day.
But can you truly make money on this website? Is My Work for Life a legitimate online platform or a scam disguised as a means of making money on the internet? Is making money online as simple as owning a computer and a reliable internet? Let's find out.
What Exactly Is My Work for Life?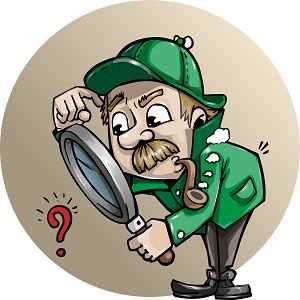 MyWorkforLife.com is a website that claims to be the fastest way to make money. The most striking thing about the website is the low-quality design and layout. For a website that claims it has the key to riches, the content is abysmally poor and the user interface smacks of amateurs who are not even trying enough to scam you.
Right from the first sentence, the content on this platform is so poor it will put off the discernible immediately. The website says it has been around for many years with thousands of members globally, but hardly will you see anybody talking about making money on the platform.
According to MyWorkforLife, you can take advantage of the enormous opportunities brought about by the gig economy to earn money from the comfort of your home. All you have to do is set up an account with the platform and your membership will be approved instantly. Once you are an approved member of the platform, you can access jobs and get paid.
So what type of jobs can you do on MyWorkforLife? The website claims you can login to your account to access the job board. There are several easy and little tasks you can do to make money. However, the promoters of this site say nothing about the particular jobs you can do on this platform on the homepage.
This website has all the hallmarks of a get-rich-quick scheme. It promises great things but lacks substance.
According to the people behind this website, you can start making money within a few minutes of joining the platform. They claim the website is the easiest service conducting live earning program for uses and members benefits. This can seem to be a positive statement, but it makes no sense upon further scrutiny.
They do not specify the service they conduct and how much you can make doing it. You have no business joining this website if you are serious about making money online. To find out what you will be doing in your spare time to make money via this site, let's visit the FAQ section.
How You Will Make Money on MyWorkforLife

In the FAQ section of the website, the promoters claim they will give members a referral link(s). To earn through the referral link, you have to promote it so people click through the link.
The site claims you will earn $5-$10 for each click on your referral link. However, you can only take your earnings when you make a minimum of $300. That is equivalent of 60 people clicking through your link.
You might think this is easy to achieve, but the amount of competition on the internet is stifling and you might end up spending more promoting the link than you would make from the clicks. Which brings us to an important question? That is, will you really get paid the commission and why is the payout so high?
If you are familiar with affiliate commissions and related business models, do you honestly believe you will earn up to $10 for having someone click on your referral link? What if they don't click through to make any purchase? Where will the money come from? Let's assume you earn the high commissions, do you think the website will pay you when you hit $300?
In reality, such outrageous commissions are rare on the internet. Making money online is a legitimate business, but you must understand that earning a living online is as hard as or even more difficult than making money through brick-and-mortar businesses. There is no magic to making money online. The only problem is most people are too greedy to see the telltale signs of a scam before they fall into the trap.
Red Flags on the MyWorkforLife.com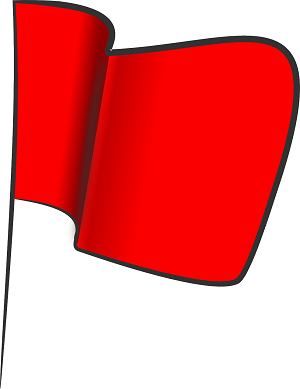 A lot is wrong about this website. From the wanton grammar and punctuation errors to the absurd registration requirements, this platform has ulterior motives. When you land on the registration page, you will be asked to fill your email address and home address. And this makes it clear the people behind this platform are up to something.
While it is normal for them to ask for your name and email address, what do they plan on doing with your home address? Never give strangers your private information such as a home address. It is too risky regardless of any potential promise attached to the arrangement. You may be putting your life and the lives of your loved ones at risk because you want to make money online.
Getting Paid
Even if you were able to make the $300, how will you get paid? It's a bit complicated.
Before you can withdraw your money, MyWorkforLife needs you to visit another site to download a payout form to process your payment. The problem with this arrangement is that it's impossible to download the form.
Without the form, you won't get paid regardless of how much you have in your account. This can be really frustrating after spending your time, energy, and resources getting the referral link in front of people to ramp up the clicks.
Can You Make Money with MyWorkforLife?
In theory, you can make as much as you want through this website. But the opposite is true in reality. This platform looks and feels like a scam and there is no guarantee you will receive any compensation for your work. When you try to contact support if you can't download the payout form, you will get a rude shock. It turns out the email on the website does not exist.
Why bother wasting your time and broadband on a platform that does not intend to pay for your efforts? You may try as much as you want, but this website is most likely a scam. Despite the fact membership is free; the owners of the platform don't appear to have your interest at heart. You are better off staying away from the platform.
Should You Join MyWorkforLife?
Why join an obscure website with low-quality content? Everything on the site points to a lack of attention to detail, professionalism and technical know-how. If you really want to make money online, you must be willing to learn the core skills of marketing, sales, traffic generation and perseverance. In my opinion, and from my own experience one of the best platforms for learning the skills and turning your passion into a real online business is Wealthy Affiliate Platform.
There is no free meal on the internet or anywhere else. You require a huge dose of patience and dedication to earn an honest and sustainable income online. There is no sign the MyWorkforLife platform can provide any valuable skills or opportunities for your online business prospects. Seek better alternatives even if you need to pay. It will be worth it.
NOT RECOMMENDED
I hope you enjoyed this review and now have an understanding of what is my work for life program if you have any questions or you just want to leave your own personal experience, leave a comment below. I would love to hear from you!
Before You Go…
If you seriously want to earn money online at home and still not sure about how to start then click the banner below and check out the training platform and the community that got me started. And the best part is you can check out everything for FREE to decide if it is the right for you.