In A Hurry? Click Here To Download This Post As A PDF To Read Later
What is all the hype about Smart Profit App? Robert Fisher claims his groundbreaking app can generate up to $13,127 per week. But can you truly earn this amount of money in a week? How exactly does this program work and is it a legitimate means of making money or an overhyped scam?
In this review, we look at the Smart Profit App and whether it offers any value for your online business dreams.
What Exactly Is Smart Profit App?
What comes to mind when a sales video claims you were invited privately to view it? You feel great about yourself and thank your stars for bringing this life-changing opportunity your way. But you may be wrong. With a measly number of views on YouTube, how can this video be a private affair when it is posted on the largest video sharing platform in the world?
In the video, Robert claims he has a secret formula for making money. Don't buy it as its only marketing gimmick he uses to lure people to watch the video. Robert says his app has nothing to do with blogging, surveys and other such methods of making peanuts online. He even states you can start making money immediately with his advanced income generating machine.
Experienced marketers know that when you have somebody promising immediate incomes, that is a sign of a scam. In reality, online businesses take time and there is no guarantee you will make money after spending money, time and energy on setting up the business. But not everybody is so discerning when the potential of making a windfall with minimal effort is so strong in the air.
According to Robert, you can start making money with the Smart Profit App in 30 minutes and 17 clicks as if there is a mathematical formula to the program. He also claims you need no prior experience or education. In fact, this program is so flexible you can use it without a computer or mobile phone. So, how do you make money with this program if you don't need an internet connection?
The sales video raises more questions than it answers. Rather than convince you with hard facts and verifiable claims, the narrator goes on about the income you can make through the platform and even mentions the name of another low-quality product while referring to the Smart Profit App.
It is easy to make empty promises, but the most important determinant of success is the tangible results of real people. Unfortunately, this program falls short in all these areas, making it belong in the category of low-quality, unreliable products that make huge claims and deliver nothing. Smart people have no business coming close to this business because it provides no value.
What Is Inside the Smart Profit App?
When you see the app in the name of this program, you may think it is a done-for-you product that automates a function of your online business. But you will be wrong. If you make the mistake of buying this product, you will find out what it offers is neither a computer program nor a mobile application.
It's a set of PDFs and videos that provide basic training on making commissions through the Amazon Associates affiliate marketing program.
Affiliate marketing is a lucrative means of making money online, and you can make as much as you want from this business model. But successful affiliates spend months and even years perfecting their strategies, building networks and capabilities and prospecting for potential sources of commissions before achieving their goals.
You can also make money through affiliate marketing via the Amazon Associates program, but the training in the Smart Profit App falls short of anything you can convert to commissions. Plus, the 30 day and 17 clicks claim is outright misleading and sets many people up for failure.
Unlike most affiliate programs, Amazon Associates has stricter rules and regulations and you need to have a well-designed website populated with content before you can get into the program. You also need to have a good understanding of SEO, keyword research, niche selection, traffic generation, content generation and planning among others. The information in the Smart Profit App members' area does not equip you with all these resources, impeding your ability to succeed even if you manage to get off with a plan.
While the narrator in the video claims you can make over $13000 per week, he failed to tell you it might take more than five years to achieve that level of income with Amazon affiliate commissions. Plus, most products on Amazon pay extremely small commissions, so you have to work extra hard to generate enough traffic while providing tons of value to visitors to convince them to buy products through your website.
The above points might sound simple, but they require a lot of investment in money, dedication and time. You will make money through the Amazon Associates affiliate program, but it's not as simple or fast as Small Profit Apps claims it to be.
What Is the Real Cost of Smart Profit App?
This product retails for $37 on Clickbetter.com like other offers on this fairly new affiliate marketplace. But that is not the whole story. The program has three upsells that increase the total package to a whopping $471!
They will also bombard you with offers and persuade you to buy tools via their affiliate links. If you allow them, these people will milk you dry until you have nothing to spare.
The only silver lining here is the 60-day money-back guarantee but this may also turn out to be a marketing tactic as many unhappy buyers of get-rich-quick systems have found out.
While they advertise this product as an effective money-spinner, the truth is you need to buy the upsells to enjoy the full capabilities of the app, if it can deliver that at all. This program only favours the owners and the unscrupulous affiliates promoting it. As for potential buyers, you are going to be the cash cow if you join this program.
Is Smart Profit App a Scam?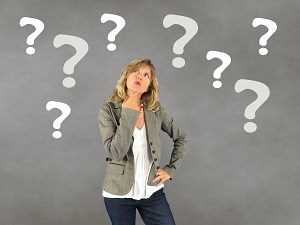 This program might not be a scam outright, but it will be difficult for it to deliver on its lofty promises. Can you honestly make the amount claimed in the sales video in a week? Even super affiliates with several years' experience in the online marketing landscape hardly make 5 figures in net income per week. And it takes a lot of time to build a system that can work effectively to generate such revenue in so short a time.
Robert Fisher is also an anon. Despite his claims, Robert does not show up, an indication his program is an overhyped product out to line his pocket at your expense. Would you allow him to get fat off you with nothing to show for it?
Conclusion
The Smart Profit App is not a reliable way to make money online. It makes bold claims but fails to provide a framework to deliver on its promises. Despite its high-income claims, the business model it chooses has a history of low commission payouts and the training material do not even scratch the surface. In my opinion, you won't make any money with this program.
NOT RECOMMENDED
I hope you enjoyed this and now have an understanding of what Smart Profit App is about if you have any questions or you just want to leave your own personal experience, leave a comment below. I would love to hear from you!
Before You Go…
If you seriously want to earn money online at home and still not sure about how to start then click the banner below and check out the training platform and the community that got me started. And the best part is you can check out everything for FREE to decide if it is the right for you.