In A Hurry? Click Here To Download This Post As A PDF To Read Later
Social Sale Rep claims to link you up with high-value vendors who need sales representatives to help promote their products online. The website provides training that will help you earn a large income through social media by sharing ebooks on your social media accounts. The concept is like monetizing your social media accounts and going by the claims of the website; you don't have to do anything other than sharing the free promotional ebooks, then wait for the money to roll into your account.
But are the claims of this website true? Can you actually make a full-time income by sharing low-quality ebooks on social media?
While it's possible to make huge amounts of money on social media if you are selling products or services, it will be difficult to earn a living by merely sharing free ebooks on social networks. Despite the claims of Social Sale Rep about providing a system that will help your shares go viral, this doesn't guarantee anything as you are not in control of your followers' actions after sharing. They might decide not to open the freebie, and you won't make any money.
What Is Social Sale Rep?

According to information available on its website, Social Sale Rep claims it provides the training and technology to match businesses who want to leverage social media networks to grow their brand and bottom line with resourceful social media users who want to earn an income from their social networking activities.
It is a platform that connects product vendors with social sale representatives and also provides training on how to make money with social media. As social sale representatives, you will be responsible for promoting the products of different vendors across several product categories and hopefully earn a commission whenever people purchase an item through your shares.
On the homepage, the site claims to have over a decade's experience in promoting some of the biggest brands in the e-commerce ecosystem. It says it has helped several vendor partners and high-traffic online platforms boost their income through its innovative viral share technology which makes marketing anything on social media easy and efficient.
In essence, what Social Sale Rep is asking you to do is the job of an influencer, but it makes it seem like you can achieve the same milestones as online celebrities with hundreds of thousands or even millions of loyal followers with its viral share technology.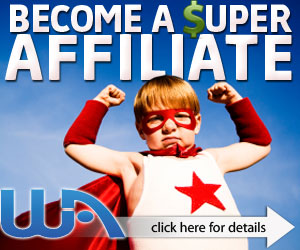 All you have to do is sign-up, pay a small amount, get the training and the tools, choose the products you want to promote and start making money. However, making money online is not that simple, and in fact, this model is more difficult for most people to monetize, and also risky to your reputation.
So, if you are experienced in using social media platforms like Facebook, Pinterest, YouTube, Twitter, and Instagram, Social Sale Rep claims it has the tools to turn your passion for networking into a source of steady income. And in all honesty, these claims are legitimate, but the concept it uses is deeply flawed and outdated.
From multi-billion-dollar tech hegemons like Apple and Samsung to fashion and sportswear giants like Nike, food companies, banks, to local small-scale businesses, hundreds of brands large and small pay premium dollar for the endorsement of online influencers. A single retweet or post from an influencer with over one million Facebook followers is enough to boost the sales of a perfume line's new collection, and the influencers know this and charge hefty fees for their endorsements. But can you replicate same with your followers made up of families and friends? Not likely.
Social Sale Rep Training
The training consists of four videos that take you through the process of making money online through the platform. It's simple and straightforward and shows you everything you need to know about the system.
The first video takes you through how to set up your Clickbank account. This shows that you will be promoting Clickbank products, although you have control over the products you choose to promote. The second video shows you how to choose the products to promote, and there are many. You can choose from the following product categories:
Health And Fitness
Arts And Entertainment
Business And Investment
Software And Services
Home And Garden
Food And Wine
Self-Help
Sports And More.
The platform boasts it has over 100 high volume products that sell fast all over the world, but in reality, you will be promoting Clickbank products. While Clickbank is one of the biggest affiliate markets in the world, the platform has become notorious for unscrupulous vendors who are only out to fleece unsuspecting buyers of their money.
In the third video, you will learn how to access and rebrand the ebooks you will be sharing on social media. You can either download the eBook and share directly or send followers to the page where they can download the eBook, but they can only unlock it after sharing. The fourth video shows how to check your earnings and get paid. So, its basic but the work is also simple.
How Does Social Sale Rep Work?

The platform works on a simple concept. When you sign up as a remote worker and get access to the member's area, you can choose the products you want to promote from the different categories available on the website.
Once you have chosen your product, you rebrand the promotional eBook, add your affiliate link, and share. When you share, the hope is that people will download the eBook and some of them will buy the product through your affiliate link. When they do, you earn a commission. It's straightforward enough, except that you need to have a strong social media following to make anything out of this affiliate marketing model.
While you can make huge money as an affiliate marketer, promoting ebooks on social networks is not the best way of earning affiliate commissions, especially if you don't have a large following on social media.
The website's Viral Multiplier Technology is a system that forces people to share the eBook before they can download it. It can be good and bad at the same time as some people may decide it's not worth the trouble if they have to share despite not knowing the content of what they are recommending to others.
Despite all the hype about its innovative viral technology, the reality of Social Sale Rep is that you can't make money from it if you don't have a large following of people who trust you. The only option left is paid adverts. Unfortunately, paid adverts are expensive and don't guarantee anything. Even if you have the money to spare, you might spend hundreds or thousands of dollars on paid ads and not make a dime for your troubles.
Should You Join Social Sale Rep?

There is nothing wrong or fishy about this website, but you might have a problem with the product you decide to promote. Because you will be promoting products from Clickbank, you need to be extremely careful to avoid promoting scams and products that fall short of their promise. Here are some ClickBank products we have reviewed that don't live up to what they promise:
Smart Money Methods
Profit Genesis 2.0
Fast Earners Club
There are many products on Clickbank that are designed for the sole purpose of enriching the owner and the affiliates promoting them. If you are unfortunate enough to share such products on your social media accounts, you will do irreparable damage to your reputation. Not only will you experience a mass exodus of followers, but your credibility will also be damaged forever, and the internet never forgets.
If you intend to use this system to monetize your social media networks, you must be sure the products you recommend truly deliver on their promise. Failure to do so will cost you more than you can ever gain from this website. Visit www.socialsalerep.com for more information.
I hope you enjoyed this Social Sale Rep Review if you have any questions or you just want to leave your own personal experience, leave a comment below. I would love to hear from you!
Before You Go…
If you seriously want to earn money online at home and still not sure about how to start then click the banner below and check out the training platform and the community that got me started. And the best part is you can check out everything for FREE to decide if it is the right for you.