In A Hurry? Click Here To Download This Post As A PDF To Read Later
With the many improvements in technology in recent years, there really are more opportunities for women online than ever before. Whether you're looking for a second income or perhaps even open to the possibility of quitting your job if you make enough money, we're going to discuss a short list of the most popular solutions here today.
Without further ado, let's take a look some online business ideas for women!
Creative Business

If you're creative, why not open an online store and sell your products? In truth, this could be anything from a vast list of ideas such as card-making, candle-making, toy-making, or even clothing. From sewing to crocheting, there's an opportunity to launch your website, build a reputation on social media, and gain interest. The closer you are to the holidays when reading this, the more chance you have of seeing a successful start as shoppers search for gifts.
Writing
Do you have a way with words? Can you formulate a sentence in ways others can't? Do you constantly find yourself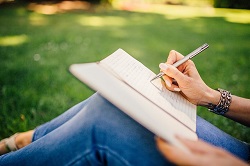 spotting spelling mistakes or grammatical errors in magazines, TV ads, books, and more? If so, freelance writing could the one for you. As long as you have a laptop and an internet connection, this is a solution available to you and it's one many choose each year. Not only is it a good idea, there are several different avenues to choose too, including content or copywriting to fictional stories.
Event Planning
Do you find yourself organizing the lives of others around you because they don't seem to do it themselves
Nowadays, event planning is becoming a real option as long as you choose a niche. For example, wedding planning is a popular one and it's something for which there's always going to be a demand. Let's face it, people will never stop getting married so this business can be successful.
Elsewhere, you could throw corporate events for businesses or maybe even kids' birthday parties. When looking for online business ideas for women, your skills play a key role because you need to be the best in your industry to succeed so keep this in mind.
Affiliate Marketing
As you may have seen, we're big advocates of affiliate marketing because it's something everyone can do. In fact, we could all start a new website right now with the right support and platform. From here, the idea is to write about a specific topic before then joining up with an affiliate marketing program. As long as the products are linked, you can advertise the company and specific products to then receive a percentage of the commission for every sale made through your link.
Holiday Planning

Once again, this requires a very focused and organized individual but it can be a lot of fun. Ultimately, people will always take vacations and, in truth, you could see just as much business during the tough economic times as people look to make the most of their money. Rather than trusting the big websites and visiting the same countries over and over, you can create the right adventures for the right people depending on their personality and their considerations on a 'good' vacation.
Photo Selling

If you fancy yourself as a bit of a photographer, you can now sell your photographs online and there are a couple of different ways to approach this. If you're a professional and have experience in the market, you could set up your own website, keep a blog, and then hope to sell some of your products. However, you need to know how and where to target your market with this one.
On the flip side, you could place your photographs on selling websites. Then, every time somebody purchases your picture, you earn a certain amount of money. For the most part, the stock photo websites seem to be the most successful.
Recruitment Agency

Although experience in the industry would certainly be a bonus, there's no reason why you can't start a recruitment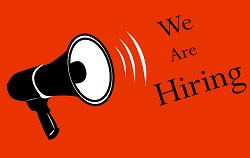 agency without if you complete online courses and are willing to invest time into learning. Today, the recruitment industry is huge and it's still growing. With every company looking to optimize the recruitment process just so they can stay competitive, your job is to find the right candidate for the company in question. Also, you could work in
reverse and find the right job for the candidate.
SEO Services
As with the previous suggestion, you might need to take an online course to really get to grips with the topic but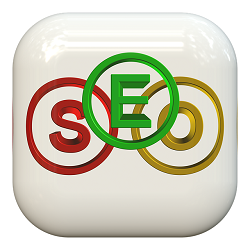 SEO services are more in demand than ever before. When SEO was all about keywords, companies didn't really need the help but now the algorithm seems to be changing frequently and we can't keep up. If you enjoy watching sites climb the Google rankings and taking some responsibility for this, why not work as a freelance SEO service?
To get started, you'll need a website and profiles on LinkedIn as well as some other networks. At first, you might find it a little slow and this is something some seem to struggle with. However, it's very much a reputation-led industry. If you can get your foot in the door, even if it's working with friends or friends of friends, this allows you to earn results, create a portfolio, and gain a reputation within the industry.
Social Media Consulting

Are you quite creative? Do you like to interact with people over the internet? With social media consulting, you can advise businesses on their social media strategy. After assessing their efforts so far, you can advise on where they need to improve while also suggesting new campaigns they can run to increase engagement with their followers. For women, social media consulting is now one of the leading home-based businesses and it's especially useful if you have that creative spark.
Tutoring

If you have experience as a teacher or perhaps have extensive knowledge on a particular subject, you can choose to be a tutor and this is rewarding as well as profitable. To start, you can work on a freelancing website before then gaining a reputation. Of course, your decision will actually depend on whether you want to tutor online or face-to-face. Since we're concentrating on online businesses today, there are some great websites that'll help you get started in the field.
Virtual Assistant

Even in 2017, companies look for a friendly face and voice to be assistants in the office. Whether this comes in the form of simple tasks, replying to emails, or even answering the phone, most of these services can actually be done remotely now. Since it saves space and money, more businesses are looking to outsource this type of role and you can take advantage.
Blogging

Finally, if you feel as though you have a fun personality and something to offer readers, why not start a blog?
At first, the rewards may be small (and maybe even non-existent) but you'll soon gain interest. As the audience grows, you can sell ad space, join an affiliate marketing program, sell your own products, and use various other methods of making money.
Summary
As you can see, there are plenty of online business ideas for women. When making a decision, there's something you need to remember; your skills. As long as you consider your skills and pair this with something you'll enjoy, your business will shine into 2018 and beyond.
I hope you enjoyed this post and if you have any questions about online business ideas for women or want to leave your own personal experience with your online journey, leave a comment below. I would love to hear from you!

Check out some of our most popular product/service reviews…