In A Hurry? Click Here To Download This Post As A PDF To Read Later
Affiliate Programs sometimes known as Associate Programs are currently very popular with online bloggers, webmasters, merchants, and entrepreneurs. Affiliate programs really do create a win-win situation for everyone from the merchant to the affiliate marketer to the end consumer. Affiliate programs work by providing a unique link for a product to the blogger/site owners who recommend the product on their site and drives traffic to the merchants' site to earn a commission if the site visitor buys the product. In this article, we will further explore affiliate programs and provide what we believe to the best free affiliate programs.
Affiliate programs provide a great vehicle for marketers to take part in e-Commerce as selling products online is growing every day in popularity. Affiliate marketing is a three-pronged marketing approach that includes the Vendor website, the affiliate website and the end consumer. This approach benefits everyone, the affiliate marketer makes money for each product sold as a result of their readers clicking the link to visit the vendor's site, the vendor sells products he would not have otherwise sold, and the end consumer gains quick access to products and services.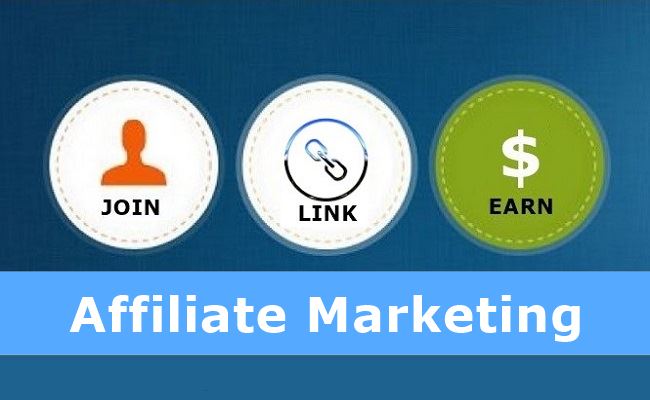 The affiliate program and the affiliate marketer count on mutual support. On the part of the affiliate marketers, they are expected to update their content regularly to keep things fresh on their site, and on the part of the affiliate program, they are expected to turn the traffic into sales with the right sales copy, right offer, etc. This clearly means the vendor has to have some things working for them to keep their wheels turning or they could simply use SEO strategies to develop their brand name.
Affiliate marketing would work best for you to provide conversion if you are in a profitable specific niche or if you have a site that gets a lot of traffic. All you are required to do is position an advertisement on your website on behalf of the merchant and you will get a commission for each item sold through the links on your website. There are 3 fundamental payment techniques: Pay-Per-Sale (PPS), Pay-Per-Click (PPC), or Pay-Per-Lead (PPL).
The web service is enormous, and there's no limitation to just how much cash you can make with internet marketing. If you are tired of your 9 to 5 job and are considering venturing into the affiliate marketing scene, think about partnering with one of the best free affiliate programs that are not just easy to use however they offer excellent commission payment if done properly.
Amazon Affiliate Program
The benefit of picking this program is that you will have the flexibility to offer whatever you like since there are countless items to promote and Amazon has distinct functions that make it simple to browse the website.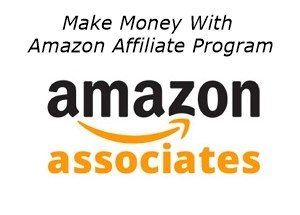 Amazon apart from being the largest retailer in the world is also a trusted name that is recognized by anyone who has ever bought something online. There is no other online affiliate program that even comes close to Amazon. Amazon has an easy to use interface that offers a simple way for newbies and experienced marketers to navigate the website and the opportunity to partner with millions of merchants who use Amazon platform every day.
Another great feature of the Amazon affiliate program is the fact they offer site-wide commission, This means when you send a customer to Amazon's site through your affiliate link and they don't buy what they were originally looking at and instead buy something else from the Amazon site you will still make the commission and get credit for that referral. Amazon affiliate program commissions start at 4% for each unit sold however this figure can increase up to 8% as your sales increase. Click here to join the Amazon Associates Program.
ShareASale Affiliate Program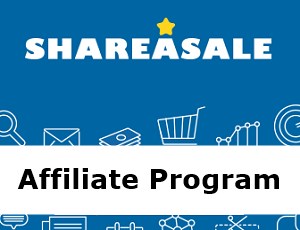 ShareASale can arguably be looked at as the most revered affiliate network with more than 4,000 affiliate programs and over 700,000 affiliates promoting various products. It is easy to place this affiliate program next to Amazon with regard to user experience, dormant account policy, affiliate program types, and payment. Not just is their payment system really dependable, however, their tracking system is also real-time tracking.
ShareASale is easy to join and one the things that are making this SAS popular each day is the commission rates, which unlike Amazon, with SAS it is possible for you to earn from 8% to 40% and the payments are made on time either by check or bank transfer on the 20th of every month. Another reason for joining SAS is that you can earn $1 for every individual who joins the SAS affiliate program through your link. Click Here To Join ShareASale Affiliate Program
Commission Junction or CJ Affiliate Program
To join Commission Junction or CJ as it is commonly called there are no special website requirements and it is also free to join. By partnering with the CJ affiliate program you will have total access to a wide range of reputable, popular, and well-established companies and an unequaled pool of advertisers that you will not find anywhere else paying premium commissions.
When you partner with the Commission Junction affiliate program, you have total access to a wide variety of reputable and popular companies and an unequaled pool of marketers that you can't discover anywhere else who pay premium commission rates. Depending on your specific niche you can earn as much as 50% commission from this popular and best affiliate program online.
When you join Commission Junction affiliate program you will have the option to choose from many industries such as health and beauty products, fashion accessories, electronics, website hosting, etc offering various products and services. Regardless of your specific niche the CJ affiliate network has a very large platform with millions of products just waiting for you to promote. 
Additionally, the CJ affiliate program provides comprehensive reports helping you to optimize performance by giving you, amongst other data, access to helpful data like Earning Per Click (EPC) to understand your earning for each click and how much commission other affiliates are earning for a specific product.
Maybe the very best aspect of partnering with an affiliate network is that you get instant access to numerous affiliates programs on the web that you could not reach by yourself or perhaps understand they even existed. While there are all sorts of affiliate programs, it's up to you to pick the one that is best suited to you. Click Here To Join Commission Junction Affiliate Program
Before You Go…
If you seriously want to earn money online at home and still not sure about how to start then click the banner below and check out the training platform and the community that got me started. And the best part is you can check out everything for FREE to decide if it is the right for you.