In A Hurry? Click Here To Download This Post As A PDF To Read Later
As we reach the end of 2018, it seems the opportunities to make money are still (somehow!) increasing. As well as a number of brilliant platforms being introduced to the 'make money' niche, we've also had a number of scams and this makes it difficult to navigate the market. If you're tiptoeing around the internet looking for the best opportunities, you're in the right place because we review websites and platforms and break them down for what they really are. Today, we have the CB Cash Code review for which many have been waiting.
In this all-inclusive review, we're going to uncover how the platform works, what it claims, and whether it's worth your time!
What's CB Cash Code?
First and foremost, we should note that the 'CB' in the name stands for 'ClickBank' and this should give you a better idea for how the platform works.
Just recently launched, the platform suggests that even the most inexperienced internet users can eventually generate over $8,000 not in a month, not in a week, but in a single day.
How? As a training-based platform, they want to provide users with all the information they're likely to need regarding ClickBank. In fact, they suggest that those who buy the resources can get started in as little as 14 clicks and in under five minutes. Before assessing all of these claims and breaking down the value of the website, we should first look at the resources we receive in the member's area.
Essentially, there are four main PDF files and these explain the money-making process. As well as the CB Cash Code Main Guide, you'll receive the ClickBank Cash Pro, ClickBank Book Plus, and the ClickBank Cash Code Secret Method (the real USP of the platform!). In every PDF, there's information regarding ClickBank, making money while selling ClickBank products, avoiding poor sales pages, avoiding poor products, etc. In fact, you'll see exactly what each contains below;

Main Guide – This is a general introduction to the platform and to ClickBank; you'll supposedly learn how to choose the right products and offers, understanding ClickBank stats, traffic sources, refund rates, etc.
Cash Pro – In this second PDF, it's designed to teach about primary traffic sources including display advertising, PPC (pay per click), PPV (pay per view), SEO, and email marketing. The document also explains Google Keyword Planner and dealing with negative keywords. In total, there are 48 pages.
Book Plus and Secret Method – We've included the last two PDF documents together since they both contain information about Facebook and social media as a whole. As well as creating your own Facebook page, the training delves into the importance of viral posts and driving traffic to specific landing pages.
Is The Training Valuable?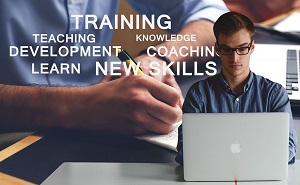 Now, we reach the meat of the CB Cash Code review because we're asking whether you should invest in the program. Ultimately, and unfortunately, we're going to answer that question with a 'no'.
Not only are the PDF files extremely short, they also don't dig deep enough into the core of the strategy. Instead, they only summarize strategies and techniques; some important topics have been 'covered' in just a couple of hundred words and this is no use for two reasons;
1) anything in 300 words isn't going to teach you enough to be useful and
2) you're likely to find more extensive information in online guides for no charge at all.
Additionally, we should also mention that all training is text-based which means there aren't any videos to watch. Sometimes, videos and audio training can be ideal for those who need more interaction than text alone; they can also make training more fun. Rather than just reading text for several hours, you can listen to a voice and do other things while learning.
Potential Red Flags
Of course, we would never tell you to steer clear of a platform without first explaining the problems we have with it.
Therefore, it's important the CB Cash Code review here shows you the risks of choosing such a service.
No Guarantees (Too Many Promises) – Websites suggesting they can 'change your life' have been around for many years now, yet they still try their luck at capturing the attention of a specific audience.
For us, CB Cash Code is overhyped and the claims made cannot be achieved by an average internet user. Even if the creator of the product has made lots of money online, this doesn't mean we can experience the same joys. In fact, we would go as far as saying we're unlikely to experience the same income.
Little Experience – Don't get us wrong, affiliate marketing is still a fantastic way to earn money online and there are some fantastic platforms offering brilliant resources to help you get started. Therefore, for CB Cash Code to focus on affiliate marketing is a positive step. However, what you may not know is that the creator of the program actually didn't make his money this way. We think it's better to learn from people who have been in our shoes and know what it takes to succeed.
Too Many Upsells – So far, you may have noticed we haven't mentioned the price and this is because we were saving it for this red flag. In all the marketing materials, it suggests the CB Cash Code can be purchased for $37. So, as a result, many people have paid the $37 for the resources only to find more money is required for the 'full' program.
Fake Profits and Testimonials – Finally, we understand that some programs can just lack a little execution with the content; they can get everything right and try their best, but fall short in providing value. What we can't understand is when a service provides information that's blatantly false. One example is seen with the testimonials, which aren't real (what does it say if they can't get a couple of good reviews from people who test the program and resources?). Another is the scrolling bar that shows a random name and how much 'profit' they've made using the website.
Summary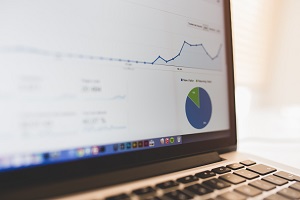 As you've probably been able to tell throughout the CB Cash Code review, we DO NOT recommend the website and think there are so many better ways to invest your money. With the very best 'make money online' platforms, they don't;
Give Fake Information
Promise Huge Sums Of Money
Have Hidden Costs After Paying An Initial Sum
Just Use Text-Based Resources For Learning
Use Fake Testimonials
With these types of websites, there are only really two people who make money from them; the creator and those who are willing to advertise and be an affiliate regardless of its poor quality. The more time you spend waiting for the money to roll in, the more opportunities they have to sell you further products.
Rather than wasting time with platforms like this, we recommend choosing one that has great reviews and has a positive record with helping people make money. With the right program, you won't just have the best resources but you'll also have the support from the owners who genuinely want you to succeed! 
NOT RECOMMENDED
I hope you enjoyed this CB Cash Code Review if you have any questions or you just want to leave your own personal experience, leave a comment below. I would love to hear from you!
Before You Go…
If you seriously want to earn money online at home and still not sure about how to start then click the banner below and check out the training platform and the community that got me started. And the best part is you can check out everything for FREE to decide if it is the right for you.