In A Hurry? Click Here To Download This Post As A PDF To Read Later
Known as GAZ, Global Affiliate Zone promises the 'fastest path from employee to entrepreneur' but is this really the case? Offering automated sales funnels, mentorship, video tutorials, and more, we've certainly seen platforms like it before. Today, we're going to assess the company from every angle so you can make a more informed decision as to whether this is the right platform to carry you forward!
What Is Global Affiliate Zone?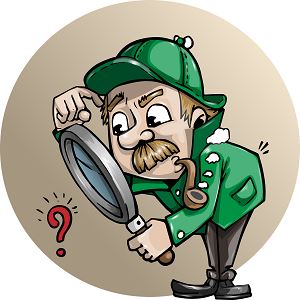 Essentially, Global Affiliate Zone leans towards the online training market and they plan to help you through the journey as you start to make money online. After signing up, you'll have access to all the training which includes lessons on lead generation, Facebook ads, and much more.
Founded in 2015, the company has come a long way in such a short time and they now focus on those who want to automate as much of the money-making process as possible.
As you might expect, in addition to the training, Global Affiliate Zone also has an affiliate program where people can earn commission for selling the platform to others. Although details of the commission structure can be a little confusing, it seems that 30% is the base rate for all membership sales. With membership costing around $100 per month, all affiliates will get $30 per month for each new customer. Now we know the basics, we can dig a little deeper!
Membership
The next question leading from 'what is Global Affiliate Zone' takes us to their membership. Coming in at $99 per month, the GAZ PRO membership includes absolutely everything; both the training and the affiliate platform.
While there are certainly some cheaper online training websites these days, there are also plenty that are more expensive so we need to look at 'value for money' to really get an insight into whether this is a good deal.
For your $99, you'll access;
Coaching and Mentorship – Rather than providing you with a PowerPoint presentation and sending you on your way, GAZ has personalised coaching which includes a 30-minute coaching call and three hours of mentor training.
Private Community – Perhaps the best feature of all is the private community where entrepreneurs can meet, discuss strategies and ideas, and even collaborate. Currently, the platform is at somewhat of a sweet spot where there are plenty of members to answer your questions but not too many that you'll go unheard.
Sales Features – Along with sales funnels, features like capture pages and auto-responders allow the automated process GAZ promises. Also, it goes along with their motto which suggests they do 90% of the work so we only have to do 10%.
Live Events and Workshops – For a little extra money, users can even spend time with the community face-to-face. With various events offline and workshops online, the opportunities to get advice and keep learning are rife.
Training and Tutorials – Away from all the live content, standard training also exists and it starts with the basics. For those who already have some experience in internet marketing, the value for money will be smaller but there could still be something to learn.
Support – Finally, $99 per month will also buy support from their specialised team. If there's a quiet day on the forums, your questions can also be answered here.
How Does It Compare?
In answering 'what is Global Affiliate Zone', we need to compare the company with others that exist in the market; this will allow you to make the right decision for your needs. In truth, it stands strong and provides stiff competition for many other reliable platforms. As you can see from the sheer number of features, it does provide good value for money and we love to see the support on offer from the company itself.
While some companies create the content and then want nothing to do with the brand except selling the content, the very best do what GAZ are doing with live workshops, personalised coaching, community access, and support. So far, the positive reviews from GAZ members has been their reward.
When comparing with other platforms, we also need to consider the commission structure for the affiliate program. As mentioned previously, if you get somebody to sign up and pay the $99 per month, you'll receive 30% as commission. Thankfully, the materials provided with the membership provide advice on how to get sales in this way.
Once you sign up, you'll have access to plenty of tools including templates for websites. In order to make the most from this system, GAZ places heavy emphasis on building a downline so this is likely to be your target as you grow. At the same time, they want to help you generate leads and revenue on your own website so the whole system is self-sufficient. Considering commission is paid fairly quickly, you don't have to worry about waiting weeks and months just to receive what you're owed.
Is Global Affiliate Zone A Scam?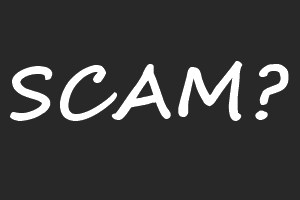 If you're fed up with reading about scams, we completely understand because it seems the market is flooded with companies who think they can sell a product with no value. Here are some scams we have covered in the past, Clone My Sites and One Click PayDay.
However, we believe Global Affiliate Zone to be legitimate (despite a few flaws discussed in the conclusion).
They don't make false promises and claim you can make thousands every single month.
They have a 'Contact Us' page offering an email address as well as a phone number should you have any problems.
The content they provide is genuinely useful and should help you to get started.
The extra features, including live webinars and events, mean that your investment is worthwhile.
hey offer a refund policy if you change your mind soon after purchasing.
Additionally, there's information available regarding the founders of the website. Rather than hiding behind paid actors and offering no information at all, they can be seen and contacted.
Conclusion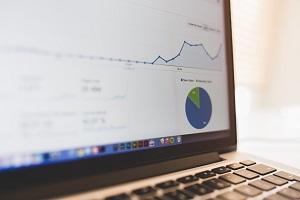 With all this in mind, you should now have an extensive answer to 'what is Global Affiliate Zone'. On the whole, we would recommend the platform so long as you know that it isn't a 'get rich quick' scheme. If you're willing to work hard, take in the training, and follow their advice, there's money to be made online.
Of course, you will need to take the lessons and coaching with a pinch of salt because they will likely to try and convince you to sell their product and earn money this way. Also, you need to be aware that GAZ will try and sell you a Kangen water machine and this is an investment they seem to keep hidden. Initially, this will lead to some people calling GAZ a 'scam' without thinking twice. For us, we think it's more difficult than that because the content and support on the platform is genuinely helpful.
For many, they see this as an opportunity to join the founders, who themselves are fantastic marketers. Considering you'll get access to high-converting marketing materials, which is most of the work, you only really need to create the system and generate traffic from here.
Ultimately, there are pros and cons to using Global Affiliate Zone and we recommend talking with people who have tested the system. In our own research, they seem to love the content but dislike the fact that all GAZ members are competing for the same market. Like any internet marketing platform, you shouldn't be reliant upon them but instead allowing them to teach you. If the platform went away, could you use the knowledge to build it all again from scratch?
With GAZ, we believe it does provide genuinely useful knowledge but you need to be aware of the extra investment required to get started!
I hope you enjoyed this Global Affiliate Zone Review if you have any questions or you just want to leave your own personal experience, leave a comment below. I would love to hear from you!
Before You Go…
If you seriously want to earn money online at home and still not sure about how to start then click the banner below and check out the training platform and the community that got me started. And the best part is you can check out everything for FREE to decide if it is the right for you.