In A Hurry? Click Here To Download This Post As A PDF To Read Later
In recent years, crowdfunding has allowed individuals to obtain investment with nothing but an idea and some hope for the future. In case you've missed this wave, crowdfunding platforms allow entrepreneurs to sign up, post their business idea, and ask for funding from people all around the world. For those who like the idea and see potential, they can donate a certain amount and potentially enjoy some rewards if the business is successful in the future. In 2015 alone, it's believed that £27 billion was raised on crowdfunding platforms (around the world).
With such success, it was always likely the number of platforms and opportunities would expand and this is what we have with this 50/50 Crowdfunding platform. What is 50/50 Crowdfunding? Well, we're going to answer this question and many more in the review below!
What Is 50/50 Crowdfunding?
Essentially, 50/50 Crowdfunding positions itself as a platform where everybody can come together, fund each other's ideas, and all enjoy success as part of a Matrix.
Although the domain was bought back in August 2017, the program only launched towards the end of October 2018 and it has already received lots of attention.
How does it work?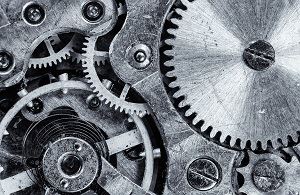 Well, to get started, users need to invest at least $250and this allows them to enter the first 2×2 Matrix. Before we go into too much detail, let's look at the three simple steps 50/50 Crowdfunding suggests;
Firstly, you need to register and become an active donor.
Secondly, you get two other people to register and become active donors.
Thirdly, each of your two donors themselves find two donors each to contribute to the platform.
Sounds familiar, right? We could perhaps define the platform as an MLM Matrix cycler where your job is to refer affiliates who then invest into the platform. Alternatively, the structure can be filled by indirect referrals in your Matrix or through upline members. Regardless of how you progress, the more people you refer to 50/50 Crowdfunding, the more likely you are to enjoy success. As soon as one Matrix board has been filled, you'll then have an opportunity to trigger your commission and earn money.
We should note that you'll only ever earn money when you trigger a cycle commission; in theory, the biggest rewards are earned by those who invest the most. For example;
$250 Matrix – Receive $750
$500 Matrix – Receive $1,500
$1,000 Matrix – Receive $3,000
$2,000 Matrix – Receive $6,000
$4,000 Matrix – Receive $12,000
Can I Make Money with 50/50 Crowdfunding?
Now we've answered the common 'what is 50/50 Crowdfunding?' question, the next obvious topic regards legitimacy. If you invest in this program, will you ever see your money again? Is this the platform we've all been waiting for to make money online?
From what you've read so far, you might be inclined to think 50/50 Crowdfunding is a scam but we wouldn't be so hasty with this conclusion.
Although there are some red flags, which we're going to discuss now, we don't believe the program is a complete scam. Perhaps above all else, the owner of the website is a man named David T. Rosen and he has a reputation in the industry…not for scams, but for websites that just don't have the legs to make an impact. In truth, Rosen has been in the industry for a number of years and has tried time and time again to offer a platform that is enjoyed by all. However, he's fallen short.
Not only is this Rosen's second attempt at a gifting platform, it's his second attempt in 2018. Earlier this year, he launched a platform called 'Cooperative Crowdfunding' which had a very similar idea; for people to come together, invest, get others involved, and earn money. Unfortunately, the platform quickly failed and we don't see why 50/50 Crowdfunding will be any different. When the owner of a new program has a history of websites that don't last, this should always be a red flag to consider.
Amateur Website – While on the note of red flags, we couldn't answer your question of 'what is 50/50 Crowdfunding' without taking a look at their website. In truth, we were disappointed as it doesn't have the look of a professional website you want to trust. As well as looking quite amateurish in appearance, the text is also riddled with spelling errors. For example, in the image created to explain how the service works, the word donor has an 'e' rather than an 'o'. Although this is just a simple mistake, it's something that makes us doubt whether a service is really trustworthy. If they aren't willing to even invest in getting their website right, why should we give them money?
Just to finish this thought, they replace the word 'to' with '2' like text language and this is something else that brings niggling doubts to our mind.
Cost of 50/50 Crowdfunding
If you want to join the program, how much will you need to pay? Well, the pricing plan we laid out for each Matrix above is everything you need to know.
In total, there are five pricing options depending on what Matrix you want to set up; while some choose the minimum of $250, others go for the larger $500, $1,000, $2,000, or even $4,000. Aside from these fees, you won't have to pay a monthly fee or anything of this nature.
Since this is a new platform and doesn't have many reviews just yet, we recommend waiting to see what users are reporting. Rather than investing thousands and finding that the platform closes (just like Rosen's previous effort), it's better to remain safe and protect your money.
For those looking for a small investment, unfortunately this isn't an option; the minimum you can pay to get started is $250. While you might be able to join 50/50 Crowdfunding for free, you won't be able to join the compensation plan until this minimum fee has been paid.
Summary
What is 50/50 Crowdfunding? It's a peer-to-peer crowdfunding system that uses Matrices to get as many members on board as quickly as possible. In our opinion, this is a gifting program that doesn't have a future. Rather than taking the time to learn lessons and come back with a stronger service, it seems David Rosen has rushed back into business with a platform essentially the same (except his first attempt was a 3×10 Matrix rather than 2×2!).
In the future, 50/50 Crowdfunding could thrive and we could be wrong with our review. Rather than being a scam, we would say the program has too many flaws. At the moment, it's just too risky to invest in a service that is young and has an owner known for failure. Considering there are so many opportunities that have a positive record while offering a chance to invest for less than $250, we recommend looking elsewhere (while keeping an eye on 50/50 Crowdfunding to see what people are saying!).
We always try to remain positive on our review, because we love to help people make money online. However, seeing the term 'peer-to-peer' used in the MLM niche is always a little worrying and it looks like 50/50 Crowdfunding is just a simple gifting program! 
I hope you enjoyed this 50/50 Crowdfunding Program Review if you have any questions or you just want to leave your own personal experience, leave a comment below. I would love to hear from you!
Before You Go…
If you seriously want to earn money online at home and still not sure about how to start then click the banner below and check out the training platform and the community that got me started. And the best part is you can check out everything for FREE to decide if it is the right for you.