In A Hurry? Click Here To Download This Post As A PDF To Read Later
Affiliate marketing has surely become a thing, and many people have been able to make a huge amount of money from numerous available programs. Just as there are numerous legit programs over the internet, there are also numerous scam affiliate programs. In this article, we will be paying attention to one of the numerous affiliate marketing program AffiliStores.
AffiliStores has been making rounds over the internet and gaining popularity amongst many internet marketers for promoting affiliate offers. The store promises to help you make good passive income from the generation of commission from physical products and digital products.
What Exactly Is AffiliStores?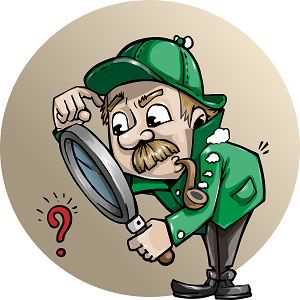 Without beating around, AffiliStore is a digital product from JVZoo that provides you with a basic website with products gotten from Amazon and AliExpress.
AffiliStores was created to help a lot of people make passive income online from the commissions gotten from physical or digital goods sold, and also to help you gain traffic. That said, the first thing you get to see is the creation of a one-page store for you to start your affiliate marketing.
If you are familiar with affiliate marketing, you will understand that there are numerous digital products that come with the process to help you make good money over the internet, but as always these products always never deliver. That's why you are probably reading this review to find out if this program actually works.
Just like AffiliStores, there are other platforms that also offer the opportunity of making money online, sites like Instant Agency, Lazee Profitz just to mention a few, also offer a good plan to help you realize a decent and steady amount of income over the internet. You would most probably have found out about AffiliStores over the internet or through your email.
One thing you have to know though is that the products on the store are not fixed, the owners keep making new launches weekly, and after making sales on the current program pack it up and create new ones for the next week. There's little or no focus on quality and the customers might not really get what they bargained for.
Also, AffiliStores claims that they have viral traffic on their site and you will earn a lot from commissions. The truth is that when you register, it is not as described. The program itself doesn't help to generate traffic, you have to put in the work before you can take or receive any profit. The pages are almost the same what every other member would get, and as such you need to strategize on how you can make the most for yourself with the tools available.
Credit has to be given to this program for the work and consistency put into it, but affiliate marketing doesn't quite work the way it was described on the sales page. A one-page store and automated pages are not enough to drive in sales for you automatically, you need to work out how to engage in this business model.
How Does It Work?
When you purchase the AffiliStores package, you will be provided with a tool in the members' area, where you will have many different options that you can use to open stores for your products.
It also comes with different templates, colors, product types, and other customizable options to help design your store in the best way you deem fit. But one important detail is that you have to be an AliExpress or Amazon affiliate.
The process of creating a product page can be done by many other tools and so it shouldn't be something you jump up about. The actual money-making mechanism is what you should be after.
The AffiliStores tools help you search for products on Amazon based on your interests and what you have filled in when registering, and helps you add them to your website. This means that the content populated on your website is not entirely unique, it was generated from Amazon.
There was a time where it was acceptable to duplicate content from top-rated websites and have traffic and rank these duplicate contents on search engines, but it is no longer a safe and acceptable practice. They no longer work as they used to. 
From the sales page of AffiliStores, you will be promised viral traffic from social media platforms, but the truth is that with the way the website is structured, you cannot get organic or viral traffic. All you are provided with are a few buttons to assist you in sharing your products on your social media platforms.
The truth is that the only traffic you will be getting will be from your followers on your own social media page, and if you have none, you will not get any traffic on your website. You can run ad campaigns on your social media platforms but that would cost you more than what you expect.
Although the idea and layout look ideal, it is not worth paying when you can get free plugins that would do better.
How Much Does AffiliStores Cost?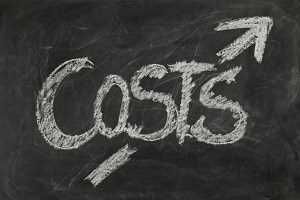 The front-end package as described by the store is between $42 and $47. The $42 is for the lite version and $47 for pro. When you pay for this package through JVZoo you will gain access to the features it offers.
In the members' area, you will be given access to other upsells which will amount to over $600. The upsells don't really do much, they only give you access to more features on the store. So the trick is to first get the front-end package before gaining access to the upsell.
The good thing about this tool is that all payments are processed through JVZoo and this means that you can have your money back within 30 days if you are dissatisfied with the product.
Who Created AffiliStores?
If you are familiar with affiliate marketing then you must have come across the name Glynn Kosky. Glynn is an experienced marketer who has created a lot of products explaining how to make money to people. He rarely uses his products but he keeps creating products for people to use and once he has made his sales, he moves to another product.
Red Flags
With regards to red flags, there are really no red flags, as the program hold potentials to help you make money with the right amount of effort put into it. However, the only problem you might have is with setting up a functional store that helps you earn from traffic as a beginner.
Pros
Here are some of the Pros of buying AffiliStores
Easy to build a store in one minute
You need no prior understanding of how marketing works to start earning
Amazing themes to help set up your store
It would serve as a great way to earn passive income online
You do not have to pay for the ads
Can You Make Money From AffiliStores?
The answer to this question is yes. If you set your strategy right and do the hard work of drawing traffic to your store then you will be able to make a profit. Affiliate business model needs you to put in work, and that work will yield return. But if you sit and hope for the system to pay you then you might not receive anything.
Is AffiliStores A Scam?
From the review of this product, it can be safely concluded that it is not a scam. The only problem is that you might not have the things to promote your store and make money on a platter. Even after registration, you still need to work out how to get traffic and make some actual sales.
Should You Buy AffiliStores?
This program is not totally recommended as there are other free websites you can use to build a store, but you have to pay over $40 to get a basic store page designed.
You can download free plugins from WordPress and make good money instead of using this program. But if you feel you know your way around you can work with AffiliStores too.
I hope you enjoyed this "What is AffiliStores?" Review. If you have any questions or you just want to leave your own personal experience, leave a comment below. I would love to hear from you!
Before You Go…
If you seriously want to earn money online at home and still not sure about how to start then click the banner below and check out the training platform and the community that got me started. And the best part is you can check out everything for FREE to decide if it is the right for you.