In A Hurry? Click Here To Download This Post As A PDF To Read Later
There is no denying that Clickbank is the most significant affiliate marketing platform on the planet. Clickbank is a SaaS platform that supplies an exclusive software application that allows merchants to promote and sell their digital items. Despite being the biggest platform in the affiliate marketing industry there was still something missing from the platform to make it complete. Clickbank didn't have a training program to teach merchants and affiliate marketers on how to take advantage of the huge potential that exists in the affiliate marketing business.
Clickbank University was Clickbank's first effort at the official affiliate marketing training program focused on teaching merchants and affiliates on how to improve their affiliate marketing experience, in particular regarding affiliate marketing on the Clickbank site.
At this point, we should point out that Clickbank University is not an actual university but more a series of lectures created by Adam Horwitz, Matt Hulett, and Justin Atlan in conjunction with Clickbank. The main focus of Clickbank University is the dynamics of affiliate marketing with a major emphasis on digital product creation. It is a very good affiliate marketing resource however, it does have some shortcomings.
Clickbank University was first launched in 2013 and then updated to Clickbank University 2.0 in 2016.
What Is Clickbank University?
The updated version of Clickbank University 2.0 is an affiliate marketing course that teaches merchants and online affiliate marketers on how to develop digital products and promotes them on Clickbank to make money. Just like other courses, we find online these days Clickbank University is no stranger when it comes to expensive upsells in the form of Clickbank builder that automates the building of sales funnel and every other part the affiliate marketing platform.
What Is In The Course?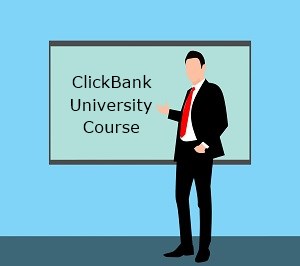 Clickbank University 2.0 course includes two main parts consisting of:
An 8-week course targeted at online affiliate marketers who wish to promote other vendors digital products on the Clickbank platform and
A 12-week training program for merchants who want to discover how to develop their Clickbank products, promote and sell them on the Clickbank affiliate network.
As an online affiliate marketer, you are not producing any digital products; rather, you generate income by making affiliate commissions from the promo and sales of products from merchants. As Clickbank University 2.0 main focus is on product development it is best suited for vendors.
The 12-week training course on Clickbank University 2.0 teaches vendors how to produce products that generally sell well on Clickbank.
The course supplies strong training on the very best methods to develop killer digital products that will move the marketplace. A few of the subjects covered in the suppliers' vendors' consist of:
Brainstorming and researching products to produce and the specific niches that show promise
How to develop a digital product and a consumer avatar.
How to make a capture page and landing page.
How to develop a sales funnel, which for lots of newbies is among the hardest part of the affiliate marketing process.
How to create and drive traffic to your landing page.
Getting the perfect affiliates to promote and sell your digital products on the Clickbank platform.
How to scale your Clickbank business and so on.
Clickbank University 2.0 is completely filled with lots of actionable resources that will assist you to grow a successful affiliate business as a vendor on Clickbank.
For ease of learning the training, modules are presented in video format and PDFs giving you the flexibility to read or watch anywhere.
How Much Is Clickbank University 2.0?
The monthly membership fee for Clickbank University is $47. However, after you complete the course if you want to continue to enjoy the full benefits of the course you must continue to pay the monthly fee. Apart from the monthly fee, there is an upsell which the marketers don't talk about in the promo video and this upsell is to have access to the Clickbank builder for a whopping $594
This upsell tactic has not gone down well with many people and the main reason is the fact that it's very difficult to do anything with the training if you don't buy the upsell as the entire course is a theory of what to practice in the Clickbank Builder.
That being said we do feel that the software is worth the asking price as it provides an easy drag-and-drop page builder, sales funnel builder, and so much more.
Keep in mind you will also need to host your site with Clickbank when you purchase the Clickbank Builder 2.0 as well as other supplementary services that have to be paid for to get the site live to the world. Still, the arrangement looks like a setup to leash you to Clickbank and the course
Weekly Live Q & A Webinars
Every week there is a webinar hosted by Adam and Justin where members of the community can ask questions or bring up any concerns about the course. For the benefit of the people who for whatever reason are not able to attend the webinar live the webinars are recorded so people can watch them at their convenience. There is also a Facebook support group for the community. The Clickbank University private FB group and the Clickbank University Forum are a great place for the members of the community to connect with other members, share ideas. Once in awhile Adam and Justin also make an appearance and take part in the discussions.
Pros Of Clickbank University
Strong Product Creation Training
CBU 2.0 is an excellent resource for individuals who wish to make their own digital products to sell instead of just assisting other suppliers to market their products. This does not imply that individuals who wish to discover affiliate marketing can't purchase the course, however, the course was developed with a slant for product development. By purchasing this course, you will discover how to develop Clickbank products and how to discover the very best affiliates to assist you to promote your products for optimal returns.
Well-Packaged Training Modules
The course is divided into modules that are simple to comprehend by experts and beginners alike. Even if you are a novice, you will discover the Clickbank University 2.0 simple to follow.
Provides Automation
Among the greatest headaches for online affiliate marketers is the requirement for technical abilities needed to establish things such as sales funnel, coding, and so on. If you don't know anything about coding, the Clickbank University 2.0 is bundled with an upsell Clickbank Builder that even automates the whole process.
Proven Methods
The methods taught in the course are proven time-tested product development and internet marketing strategies. We are happy to see there are no get-rich-quick techniques and they don't guarantee any overnight success.
Top-notch Videos
The videos in each training module are top quality and anchored by terrific trainers.
Cons Of Clickbank University
Teaches Only Clickbank Products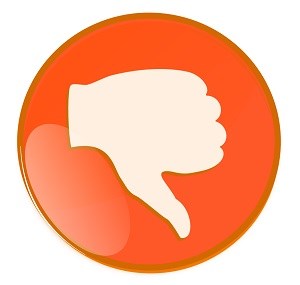 In our opinion, the downside of Clickbank University is its focus on just creating and promoting Clickbank products, which is a shame as there are lots of other affiliate marketing platforms that you will not learn about. You will only learn what relates to Clickbank.
Some Modules Are Locked
One point of contention in the Clickbank University course is that it does not allow students to move at their own pace. Once you complete the first 4 weeks, you will find that the remainder of the modules is locked. To access everything you will have to pay the membership fees for the entire year, which can be a great deal of cash.
Is Clickbank University A Scam?
In our opinion, the Clickbank University 2.0 is not a scam as Clickbank is a trustworthy company that supplies numerous opportunities for affiliates and vendors to generate income through their digital products. It is a great product for those looking to step up their affiliate business, especially people who want to become adept at producing their own digital products on the Clickbank platform. The price is on the high side. However, it's a powerful tool for anybody who wants to make it big on the Clickbank platform.

Before You Go…
If you seriously want to earn money online at home and still not sure about how to start then click the banner below and check out the training platform and the community that got me started. And the best part is you can check out everything for FREE to decide if it is the right for you.