In A Hurry? Click Here To Download This Post As A PDF To Read Later
Have you heard about niche sites? It's a type of affiliate marketing where you promote niche products for a commission and it's a serious money-maker if you know how to run the business model. Niche Site Formula is a hands-on, comprehensive training that provides everything you need to know about internet business from setup to earning money.
The Niche Site Formula is the brainchild of Roman, a veteran internet marketer who has been in the industry for over 15 years. Unlike most affiliate marketing training, this course focuses only on the Amazon Associates Affiliate marketing program. So what exactly is inside this course and can you really make money from Amazon niche sites? Let's find out.
What Exactly Is the Niche Site Formula?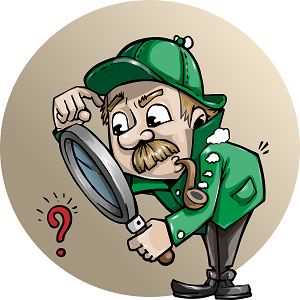 The Niche Site Formula is a start-to-finish guide that teaches you how to build your own profitable niche site.
This program is not based on overhyped income claims or get-rich-quick tactics. It provides proven actionable training but you have to do the work to get the desired results.
The Niche Site Formula has 12 modules which cover the whole spectrum of building and promoting niche sites from scratch. Here are the modules.
Niche Selection
This module provides a step-by-step niche research approach to help you find profitable products with less competition. In this module, you will learn how to do basic niche research, brainstorm, and use Aliexpress and Amazon to discover trending products and niches among others. There is also a PDF with 100 niche ideas to help kick start your niche site business.
Keyword Research
Keyword research is one of the most important aspects of niche sites. Rather than target highly competitive keywords, this module teaches you how to generate keywords that rank using competitor-based research and long-tail keywords which actual buyers type into search engines.
If you want to master keyword research, this guide provides a good foundation for a beginner.
Domain and Hosting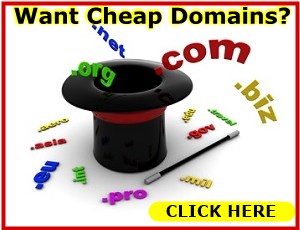 In this module, you will learn everything there is to know about choosing a domain name for your niche site. Also, Roman shows you how to select domain suffixes to increase your site visibility.
The module also covers domain registration and how to select fast and reliable hosting among others. This is the foundation of building a website and you need to get it right to reduce cost and boost your chances of recouping your investment.
Brand and Design
This module shows you colours and brand names that captivate buyers and persuade them to buy from you. In this section, you will learn how to choose a brand-friendly logo, captivating persona and how to build a brand that resonates with buyers for maximum ROI.
WordPress
WordPress powers over 70 per cent of all the websites and online properties worldwide. It enjoys a thriving community of users and developers who keep churning out impressive solutions to make the platform serve you better.
In this module, you will learn how simple it is to install WordPress, plugins, and themes to boost your sites rank and help you win customers. Also, you will learn how to use the WordPress CMS dashboard, and use Google Analytics and Google Webmaster to get the best out of your niche site.
Content
Why build a niche site if you can't populate it with quality content that resonates with your audience? In this module, you will learn how to plan and create content to solve the problems of your audience.
This section shows you the different types of content you need on your niche site, must-have pages, disclaimers among others.
Outsourcing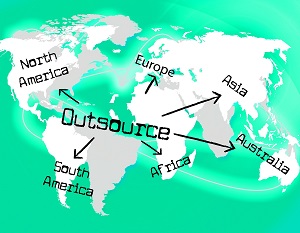 How do you create content buyers would love?
You can either write your articles and reviews or outsource the job to freelancers on sites such as Upwork. Here, Roman shows you how to hire quality writers that are affordable.
You also learn the common pitfalls of working with freelance writers and how to avoid them.
SEO
This section covers how to rank your content and website with on-page SEO. You will learn how to use Meta tags, calls to action and others to boost your conversions for higher earnings.
Amazon Program
Module 9 takes you through the registration process of the Amazon Associate program. You will learn how to create tracking tags, read and analyze reports and boost your conversions.
Link Building
Here, you will learn how to build backlinks using a simple method. Building links is hard but Roman shows you an easy way to get to the top of the SERP.
Tools
In this module, Roman shows you free tools you can use to boost your results. You will be surprised at how powerful some of these tools are and the capabilities they provide for your niche site.
Tips
In the last module, you will learn how to outsource your website functions for cheap without compromising quality. Also, Roman shows you how to access premium tools at unbelievable rates.
How Much Is the Niche Site Formula?
The Niche Site Formula is affordable, but it's not cheap either.
Unlike $35 get-rich-quick affiliate marketing programs on Clickbank, this course goes for a one-time payment of $797 for the premium level and $197 per month in 5 instalments for the Silver Level.
The only difference between the two is that the Silver Level membership does not have access to free lifetime access to future updates and the closed Facebook community.
Does the Niche Site Offer Support?
Yes, there is unlimited email support to every member of the course. You can contact Roman for advice on any problem you encounter as you build your niche sites.
Also, there is a closed Facebook community where Roman interfaces with members to guide them on their journey as they become niche site owners. The support provided for the users of this course is impressive, but you don't expect less from such an expensive program.
30-Day Money-Back guarantee
Roman provides a 30-Day Money-Back Guarantee if you feel you didn't get value for your money. You can use the course for 30 days and ask for a full refund if you don't like what you got from the program.
This is a laudable move by Roman as it demonstrates his confidence in the program and the value members can get from the guide.
Is Niche Site Formula a Scam?
No, this program provides a comprehensive guide that covers everything you need to create and run a profitable niche site.
Niche Site Formula equips you with the knowledge and resources you need to make money through niche sites but you have to follow the guideline and put in the effort.
If you bought the program but didn't implement the advice, you are likely to fail. But if you can be disciplined, you will enjoy positive results within a reasonable amount of time.
Can You Make Money from Niche Site Formula?
There is no guarantee of making money with any program, including the Niche Site Formula.
However, the program provides all the resources you need to become a successful niche site owner plus ongoing support if you run into problems during the execution stage.
So, there is no doubt you can make money with this program. But you must put in the work, stay disciplined and continue to fine-tune your processes until you get the desired results.
Conclusion
In my opinion, as good as this program is there are more cost-effective programs in the marketplace, one training and business-building platform I would highly recommend is Wealthy Affiliate. One of the main reason we have made this our number 1 recommendation is that ANYONE can start with a Wealthy Affiliate FREE Starter Membership and decide if it's a right fit for them, With a thriving community of 1.8 million this is becoming the training and business-building platform for anyone who wants to build a serious online business. Check out our Wealthy Affiliate Review.
I hope you enjoyed this review "What Is Niche Site Formula?" if you have any questions or you just want to leave your own personal experience, leave a comment below. I would love to hear from you!
Before You Go…
If you seriously want to earn money online at home and still not sure about how to start then click the banner below and check out the training platform and the community that got me started. And the best part is you can check out everything for FREE to decide if it is the right for you.