In A Hurry? Click Here To Download This Post As A PDF To Read Later
You can earn money online today. All you need is a strong website and you can start monetizing very quickly. From the outside, this sounds great and we immediately build up images of working on a beach somewhere while our website magically earns money. However, we've done some research online recently only to notice the lack of information available for the monetization process. Sure, everybody seems to be discussing how to build a website but then they leave you to your own devices when it comes to the 'making money online' section…the main part.
Today, we're bringing you a complete guide to all the different ways you have of making money online. Since the information comes from an impartial perspective (another problem these days), you can trust our advice and make the right decision for you as you progress in the coming weeks and months. Without further ado, what is the best way to monetize a website?
Important Answers to Important Questions
Before we launch into the many ideas for monetizing your site, we should first address some common questions that seem to come with the topic. Firstly, you can absolutely monetize any website. As long as you remember that it isn't the site that makes money – it's the people that visit the site – you can use any website as a tool with which you can earn money.
In order to earn money, you're going to need numerous visitors each and every day and this comes from high-quality content, SEO, and adding value to your particular niche. When it comes to making money online, this is your foundation. Once this is in place, you then have options in terms of ads and everything else we're going to see today.
Secondly, is content really that important? In short, yes. Nowadays, there are millions upon millions of websites. Sadly, people only have a limited time to surf the web so they only visit the very best websites. How do you get to the top of your niche? By showing your worth, adding value, proving you know the topic well, and by instilling confidence in every single visitor. Why should anybody buy from your website or take any action when the content is poor, there are spelling mistakes, and you're not even making an effort?
Finally, can you make millions? Although we seem to be sold a dream these days, the only way you're going to make money is if you work hard…really hard. Once again there are more people trying to make a living online than ever before so you need to be determined to get above every other if you're even going to earn a cent.
With these important points out the way, let's look into the fun part; what is the best way to monetize a website?
Making Money on Your Website
In truth, there are several methods you could choose. When assessing the options we've provided today, it's important to consider your audience to see which would be the best fit. If you introduce the wrong method and your market doesn't react, you won't see success so this is important.
Affiliate Marketing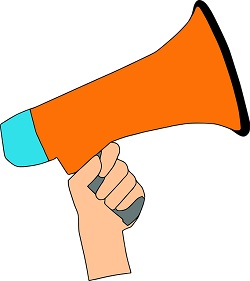 First and foremost, we have 'the big one'; affiliate marketing. Now considered one of the most effective ways of making money online, affiliate marketing will see you work with different companies. After joining their program, you begin to advertise their products on your website using all sorts of banners, links, images, and whatever the affiliate program provides.
From here, you earn commission from every single sale/purchase that comes as a direct result of your link. If a visitor clicks through to the website from your page and makes an account, the two will be twinned. Then, you receive a percentage of every sale made and this is a great way to make money if your niche directly leads to products. For example, a blog about badminton could link to badminton racquets, shuttlecocks, shoes, grips, and more.
If you're to choose this method, there are a couple of important notes to keep in mind including your reputation. After working hard to get 'x' amount of visitors per day, the last thing you want is to ruin your reputation by advertising poor-quality products. If you're going to team up with a company, we highly recommend testing the
products and making sure they're fit for your high-quality website.
In addition to this, Amazon is always a good affiliate program to choose because they have thousands of products to match your niche. Since everybody trusts Amazon, visitors won't have a problem clicking through and buying products. With the brand name of Amazon, coupled with your recommendation, all worries are removed within seconds.
Product Reviews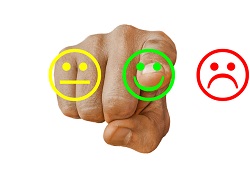 If you write about a particular market where products are common, you could end up as the 'go-to' service for industry news and opinions. For manufacturers in the niche, they'll see your following and might just pay you to write a review of their product. Of course, we aren't saying you should accept bribes to write a positive review. If you genuinely liked the product and can write a positive review, you can accept the money. If you didn't like it and aren't willing to recommend it to your readership, contact the company and offer the money back.
Not only will you earn money through this route, companies could also send you the product for free to test and mention on your website. As soon as these companies see a positive return on your review, they'll be happy to create a partnership with you moving forward.
Google AdSense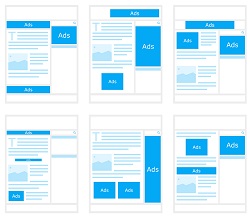 Seen as perhaps the best ad platform on the internet, Google AdSense allows you to place ads on your website. After choosing the type of ads you want to show so they can be relevant for your audience, you receive money for each click. As easy as that, you can start earning money as soon as the ads are in place on your website. With no extra work, you're just relying on your visitors to click on the ads.
As long as it doesn't make your website look too messy, this is where you start to combine the monetization options. For example, you could have ads alongside affiliate marketing ads and this gives you more opportunities to make money. However, you need to be careful because you don't want your website to be overrun with ads!
Banner Space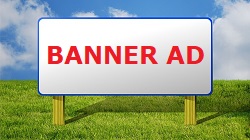 Instead of going through Google AdSense, you can actually sell advertising space directly to other companies within your niche. As before, you should always talk with the company and test their products to make sure they're legitimate and will provide a good service to all your visitors. If you partner with the right companies, they'll keep their banner on your website and you'll be making money just by uploading strong content and continuing whatever you're doing right now.
Sell a Product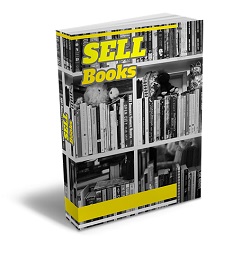 Before you laugh at the effort required with this tip, we don't necessarily mean a physical product so don't panic just yet. Sure, if you have enough support and you can find a company that helps you to manufacturer a physical product (as well as shipping it on your behalf), this could be a winner. However, we're talking about digital products such as an eBook or perhaps even a course. Having said that if your focus is on physical products check out our review What Is Shopify About.
By this point, your visitors and regular readers see you as a market leader and the king/queen of all knowledge. Therefore, why not compile all the information you have into an eBook? If your niche specializes in losing weight, you could compile a list of your favorite recipes. As a traveler, you could bring together a list of your favorite cities and what to do in each. Regardless of your niche, it should be easy to find ideas for eBooks.
Once the initial investment has been made (your time in creating the eBook), the benefit of digital products like this is that they create passive income channels. Months down the line, people can still buy the eBook despite you putting no work into it after the initial investment.
Offer a Consultancy Service

If you really are an expert on a specific topic, why not charge people to give them advice? For example, you might be an expert on branding and helping businesses to grow. If so, people would be more than willing to pay a little money to receive one-to-one help from an expert and this is where your service shines.
If you're to choose this method, you need to have experience and a genuine plan to help the individual otherwise you'll be charging them for advice they could obtain with a simple search on Google. If you've already got a good number of visitors each day, there's no better way to find out whether there's a demand for your service than to ask them directly.
Live Workshops

Following in a similar theme to the previous suggestion, you could offer a free workshop to all those interested in your knowledge. This way, your visitors can ask you questions directly as opposed to reading an eBook or course. How do you make money from these events? If you have a reputation within the industry, companies will soon want to sponsor your broadcasts.
With this in mind, you might have to start offering these workshops for no fee at first. Then, as more people attend and a buzz is created around the event, companies will want their name attached and you can receive a sponsorship fee.
Accept Donations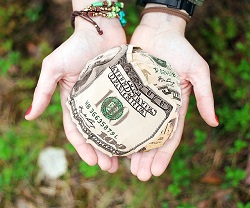 Although we've been through some fantastic tips today and many you can explore in the coming weeks, there's also an option to open up your website to donations. As long as you're providing a genuinely useful service and people are getting help from your content, they'll be happy to donate a few dollars every now and then. Of course, people need to know the money is going towards the website rather than funding your nightlife and then this becomes a
viable opportunity.
Sell Your Website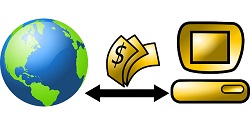 If you aren't interested in your website long-term, you already know you can build a website from scratch so why not sell the domain and start a new project? For us, we like long-term projects and a sense of ownership with a website so this won't be a common method but it's still something to consider; people will pay for a strong domain.
Summary
With these tips, we hope you can make the jump to your website very soon. If you put in the hard work and keep trying day after day, you'll instantly jump ahead of those who aren't putting in the effort. From here, it's about becoming the most valuable service within your niche!
I hope you enjoyed this post and if you have any questions about monetizing your website or want to leave your own personal experience with the best way you have found to monetize your website, leave a comment below.

Check out some of our most popular product/service reviews…