In A Hurry? Click Here To Download This Post As A PDF To Read Later
Traffic Ivy is a product that promises to help you generate free traffic like never before. A program from Cindy Donovan, Traffic Ivy is targeted at newbies and uses a method similar to spamming to generate traffic for you. Is this product really worth the hype? Can you get valuable traffic that converts from this product? Let's find out in this review.
What exactly is Traffic Ivy?
Cindy Donovan is a veteran of the online marketing industry, and she claims to have sold millions in offers to thousands of users. With Traffic Ivy, she tries to create a one-stop-shop traffic-generating tool that allows you to disseminate your content across a wide range of media including social media platforms, blogs, and authority websites among others.
The Traffic Ivy website is well designed and contains a ton of well-written and persuasive content. But users are only concerned with results. When you join this platform, you become a part of a community of social influencers, marketers, and bloggers who share each other's content to gain traffic. Does this sound like a workable idea to you?
Based on your participation in the community, the platform awards points you can use to drive more traffic to your content and that of others. The idea behind Traffic Ivy is to build a thriving platform comprising people with plenty of social media accounts and blogs. Users will then promote each other's content without having to pay. This is an excellent concept, except that you can't control the quality of what others want you to share. And that is a big problem.
How Traffic Ivy Works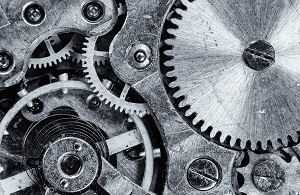 Traffic Ivy is supposedly a free traffic source for anybody who engages in internet businesses. When you buy the product and join the member's area, you will have access to a SaaS-based viral traffic network where you can create and publish ads across multiple media platforms and formats.
Traffic Ivy allows you to see how your campaigns are doing with live stats and trackable traffic. You will be able to display your articles on a variety of niche blogs, display banners across hundreds of websites and blogs hosted on WordPress, Wix, Joule, and others. Also, you can post your content on Facebook groups, pages, and walls of other users. Plus, you can post on Twitter, Pinterest, LinkedIn, Reddit and many more.
Here is how it works. The first step involves connecting your social media accounts and websites or blogs to your member's account. Next, you earn points for sharing relevant content with the community. As you share, you earn points that drive traffic to your content and offers. Does this sound familiar to you?
Does Traffic Ivy Work?
Traffic Ivy works by spamming other people's products and services in the hope that someone somewhere will see the link and make a purchase. Unfortunately, this won't work.
It won't work because everybody on the platform is trying to sell something. If you are all trying to sell affiliate products and services and recycle each other's links, who will buy your offers? When you promote other people's links on your website and social media accounts, how do you get buyers to purchase from you? Isn't this counterproductive?
The only way this would have worked was if you are sending the links to non-competitive accounts but that is not the case here. So it's a big cycle of newbies fooling around. Apart from the points earned through community activity, you can also buy points to increase your reach.
Cindy claims you will be able to get backlinks to high authority sites. This is not true. Top shelf backlinks come from sites such as Forbes, Wikipedia, and high-flying publications that don't follow back easily. At best, your links will end up on lower-ranked sites that will further obscure your website's visibility.
Why Traffic Ivy Does Not Work
This viral traffic tool sounds actionable in theory but will fail in reality. Here's why:
Low Community Participation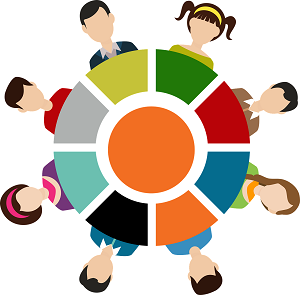 The major drawback of this type of system is the limited number of members. For you to achieve viral traffic, you need tens or even hundreds of thousands of members creating excellent content worth sharing. Unfortunately, this is not happening in the member's area.
There are a low number of active members and content sharing is disappointing. This is likely because the content being shared is either too low quality or irrelevant to other users' niche. Either way, this is a big problem for anybody who wants to use Traffic Ivy as their source of profitable conversions.
Low-Value Members
Why do you need a product like Traffic Ivy if you have a solid following on social? The only people who attach any value to this platform are people who do not have a following to promote their links to, so they recycle links to people who don't have a following as well.
Consider the low membership and lower quality content and the fact that everybody on the platform is trying to sell something. If you are sending your links to people who also want to sell your type of offers, how do you make a sale? This is not an effective business model as your links won't get to the real people who need to buy your offers.
Limited Niches
Since the number of members is low and the content is also limited, there will be only a few numbers of niches to promote your offers. This discourages many people since they won't earn any points or traffic by sharing content that isn't relevant to their niche.
The small niches that are available are populated with poorly written and spammy content that provides little to no value for readers. Apart from the make money online and online business niches, others do not have any content or activity, which calls into question the real effectiveness of this platform.
Low Quality Content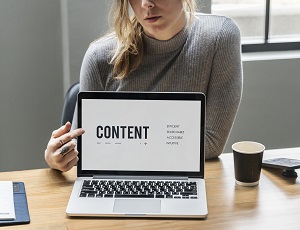 Content is king only if it delivers value and resonates with your target market. Most people who join Traffic Ivy will create content but it will be of extremely low quality. There is nothing bad in low-quality content as a beginner, you will learn to perfect your game as you become more experienced. But the problem here is that experienced and successful marketers won't join such low energy communities because it offers no value for them.
The majority of the posts and articles shared on Traffic Ivy are intended for traffic generation. But content marketing doesn't work like that. You need to deliver value to your audience consistently before trying to sell your offers. If your content is low quality and does not address your market's pain points, you won't get anybody to give you their money.
How Much Is Traffic Ivy?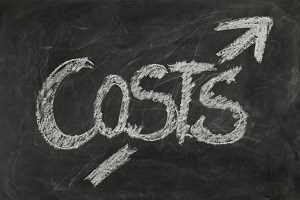 Traffic Ivy retails at $19 but it comes with upsells. Cindy Donovan has released many other low-quality products similar to this one and most of them always try to sell easy traffic.
But the best things in life come at a price. Considering the low price of this offer, any discerning individual should realize it's not going to deliver value. You get what you pay for though.
Is Traffic Ivy a Scam?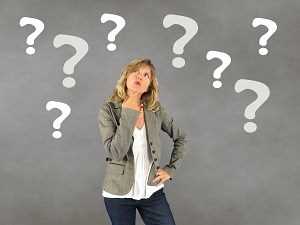 This product cannot be called a scam but it can't deliver on its promises. It is a legitimate product with a known creator and a well-built website. However, in my opinion, its claims are not true.
This platform is designed for beginners who don't understand how traffic generation works. In the online marketing world, traffic is more about quality, not quantity.
This is not a product you want to invest in at the beginning of your online marketing career.
NOT RECOMMENDED
Before You Go…
If you seriously want to earn money online at home and still not sure about how to start then click the banner below and check out the training platform and the community that got me started. And the best part is you can check out everything for FREE to decide if it is the right for you.