In A Hurry? Click Here To Download This Post As A PDF To Read Later
Traffic is the lifeblood of any online business and Traffic Ivy promises to assist in generating traffic as you have never seen before. Traffic Ivy, a program by Cindy Donovan is aimed at beginners and utilizes a technique comparable to spamming to create traffic for you. The question is, can you really get valuable traffic that converts or is this product all hype and no substance? Let's find out in the traffic ivy review.
Just what is Traffic Ivy?
The creator of this program Cindy Donovan has been around for a long time in the internet marketing industry and if her claims are to be believed she has sold millions in offers to countless users. With Traffic Ivy she has attempted to develop a one-stop-shop traffic-generating tool that allows you to share your content across a wide range of media including blogs, authority sites, and of course social media networks to name a few.
Landing on the website you can see it is a well-developed website and includes a lot of convincing and well-written content. However, users are only interested in results. When you sign up for the program you actually become a part of a community of social influencers, bloggers, and marketers who gain traffic by sharing each other's content. Does sharing each other's content sound like a workable idea to you?
The Traffic Ivy platform works on a points' system and depending on your involvement in the community you are awarded points that can be used to drive more traffic to your content. The concept behind Traffic Ivy is to develop a growing platform consisting of individuals with plenty of social media accounts and blog sites. The idea is for individuals to promote each other's content without making any payment. This a great concept however the big problem is how do you control the quality of what others want to share?
How Traffic Ivy Works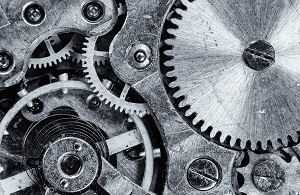 For anyone who participates in internet business, Traffic Ivy is allegedly a free traffic source. When you purchase the program and login to the member's area, you can produce and publish ads across numerous media platforms using the SaaS-based viral traffic network.
Traffic Ivy offers live statistics and trackable traffic so you can see how well your projects are doing. You have the ability to display your content on various niche blogs, and display banners on numerous websites and blog sites hosted on popular platforms such as WordPress, Wix, Joule, and others. Additionally, you can publish your material on Facebook pages, groups and other user's walls. You can also post on other social media platforms like Twitter, Linkedin, Pinterest, Reddit and more.
Basically this is how it works. You start off by connecting your websites or blogs and social media accounts to your member's area. Next by sharing relevant content with the community, you earn points. The more content you share the more points you earn that drive traffic to your material and offers. Sound familiar to you?
Does Traffic Ivy Work?
Traffic Ivy works by spamming other individuals' products or services in the hope that somebody someplace will see the link and buy. This will not work.
It will not work since everyone on the platform is attempting to sell something. If you are all attempting to sell affiliate products and services and recycle each other's links, who will purchase your offers? How do you get people to buy from you when you are promoting other people's links on your social media accounts and your website? Don't you think this is counterproductive?
If you were sending out links to non-competitive sites there is a chance this could work however this is not the case here. So it's just a big cycle of newbies playing around. Aside from earning points through being active in the community you also have the option of buying points' to extend your reach.
Cindy Donovan says you will get backlinks to high authority websites, however, this is not true. High-flying publications such as Forbes, Wikipedia, and others don't follow back easily. At best. It is possible your links end up on lower-ranked websites and that will obscure your site's visibility even more.
Why Traffic Ivy Does Not Work?
This viral traffic tool sounds actionable in theory however will not work in reality. Here's why:
Low Community Participation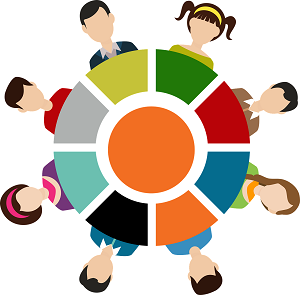 The biggest downside of this kind of system is the low number of members. For this to work and for you to achieve viral traffic you need hundreds of thousands of members who are all creating high-quality content that is worth sharing. Unfortunately, when we look in the member's area this is not happening.
Content sharing is very disappointing as there are a low number of active members. This is most likely since the material being shared is either very poor quality or unimportant to other users' specific niche. In either case, this is a huge issue for any person who wishes to utilize Traffic Ivy as their source of profitable conversions.
Low-Value Members
If you have a good following on social media why do you need a product like traffic Ivy? The truth is people who have no social following are the only ones who attach any value to this program and all they do is recycle links to other people who also don't have a social following.
This business model is not effective as your links will not be seen by the people who need to buy your offers. Consider the program has a low number of members, poor quality content and every other member on the platform is trying to sell something and if you are sending your links to other individuals offering the same type of offer, how will you make a sale?
Limited Niches
There are only be a limited number of niches to promote your offers given that the number of members is low and therefore the content is also limited. This will not encourage individuals to share the content to earn points as the content is not relevant to their specific niche.
In fact, the limited number of niches that are available only have very poorly written content that does not offer any value to the readers. The real effectiveness of the platform is called into question when we see that apart from the make money online and online business niches all other niches don't have any content or activity.
Poor Quality Content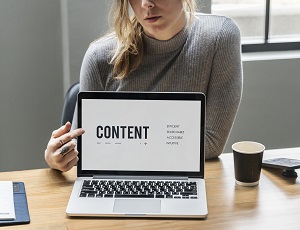 They say content is king however this is only true if your content provides value and resonates with your readers. The majority of individuals who join Traffic Ivy will be beginners and create low-quality content. When you are a newbie it's OK to create low-quality content as you will get better with more experience however the problem is that successful and more experienced marketers will not join such communities as they will not see any value for them.
The bulk of the articles and posts shared on Traffic Ivy are meant for traffic generation however content marketing doesn't work like that. With content marketing first, you must deliver value to your audience before trying to sell them anything. With a low-quality content that does not solve your reader's issues, you will not get anyone ready to hand over their money to you.
Just How Much Is Traffic Ivy?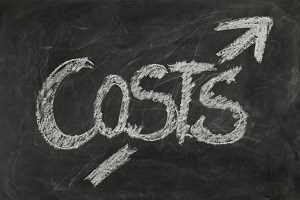 The price of Traffic Ivy is just $19 however there are upsells. In the past Cindy Donovan has launched numerous low-quality products similar to this one and her focus has always been to try to sell easy traffic.
In life, you get what you pay for and the best things in life come at a price. With the low price of Traffic Ivy, any discerning person should understand this product is not going to deliver value.
Is Traffic Ivy a Scam?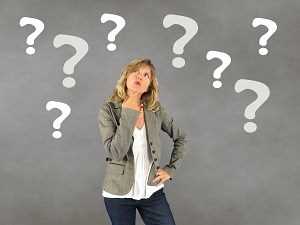 Traffic Ivy cannot be called a scam however it can't deliver what it promises. The product is totally legitimate and comes from a well-known creator with a very well-built website. However, in our opinion, the claims being made are not true.
Traffic Ivy platform is designed for newbies who do not comprehend how traffic generation works. In the internet marketing world, traffic is not about quantity but quality. At the beginning of your online marketing career, this is not the type of product you want to invest in. Instead read about the Best Free Website Traffic Methods
NOT RECOMMENDED
Before You Go…
If you seriously want to earn money online at home and still not sure about how to start then click the banner below and check out the training platform and the community that got me started. And the best part is you can check out everything for FREE to decide if it is the right for you.