In A Hurry? Click Here To Download This Post As A PDF To Read Later
If you are wondering is the theory of earning cash online real the answer is yes and for some individuals, it is much more than just some loose change. There are people around the world earning millions from YouTube. Although the process of starting may look and sound simple however if you want to make serious money from YouTube you will need to put in some effort.
It all starts with you creating content that is either teaching, entertaining, or just simply reviewing products and services. Some people will find this challenging however there are those who are simply talented with being awesome and will earn some serious money as they have the ability to draw more viewers and build up a following.
Factors Determining Your Earning Potential
How many subscribers you have on your channel
Your content views
How much engagement you generate
Your target audience
The revenue channels you explore
How To Make Money On YouTube
There are numerous ways you can make money on YouTube and you have the option of picking one or working with more than one if you are looking to diversify. We will now show you some money-making opportunities for you to explore and choose what is right for you.
Become A YouTube Partner
To be able to make money from the advertisements on YouTube you must become a YouTube Partner. Once you have created your YouTube account go to the Creator Studio section and set yourself up as a partner. After setting yourself up as a YouTube Partner make sure you have a Google AdSense account linked up to YouTube. Your Google AdSense account will allow you access to Google Ad network and this is where you can see your ad revenue reports and be paid.
Once this setup procedure is completed you will see a dollar sign "$" next to your videos in green and you can now access the monetization setting for every video you upload. While the setup procedure is streamlined for you, it is suggested that this way of making cash be used as a starting point or if you have a hectic life as a side job. Also, keep in mind you will get approximately 55% of ad revenue and YouTube will keep around 45% of ad revenue.
Sell Products And Merchandise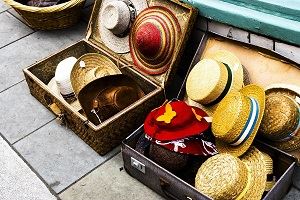 There are other benefits, apart from the cash, that comes with selling products and merchandise on YouTube. You will also receive various merchandise from the brands you decide to promote. I am sure you have seen people promoting T-shirts, Mugs, and Bags to name a few.
However, selecting ideal products that match your personality is the best match to push for sales. This gives you the best chance to captivate your potential buyers and give them a reason to buy the products. Always go for branded products and merchandise as your viewers will be familiar with the brand and will be able to relate to the products more easily. This approach will greatly increase the number of sales and also increase the number of viewers to your channel.
Become An Affiliate OR Influencer With Brands
With the ever-increasing competition in the marketplace, the brands recognize the benefits of working with affiliates and influencers and are willing to work with affiliates and influencers to push their products and services. Make sure you negotiate the right deal from the start to make good money using this method.
Learn More:
Affiliate Marketing Training For Beginners
Start An Affiliate Marketing Business

Fun Support Through Fun Funding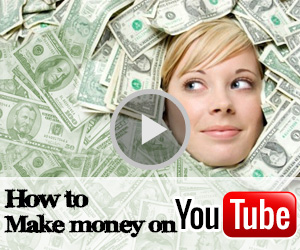 Another way of getting funds from your audience is through fun funding where your audience will pay for your gift or talent. With this method, you will be depending on your content and contribution, attract people who have similar beliefs to you and these people will likely fund your content to keep you going.
Some of the best fan funding platforms that have made it big include Patreon, Tipeee, as well as YouTube Fan Funding. These platforms charge a membership fee after some given time or simply provide a tipping jar allowing viewers to donate.
Crowdfund A Creative Project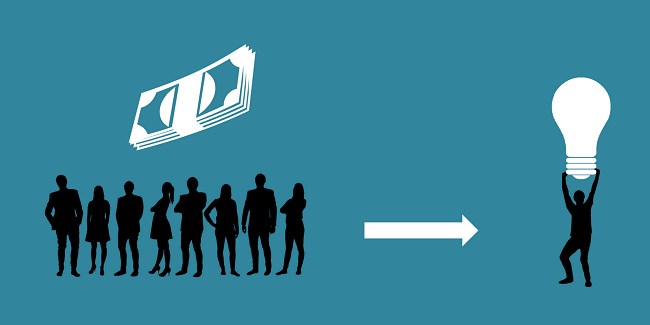 Crowdfunding provides an excellent opportunity for anyone who has a great idea but lacks the funds to turn that idea into a reality to make money from it. To execute your great idea maybe you need to buy some equipment, maybe you need funds for production or just some initial funds to get the idea off the ground.
Communicate with your target audience and give them an opportunity to pitch in some funds. You will have to show your target audience that your idea is compelling and the outcome will be captivating. For example, a great way to do this is to supply a sneak peek of a trailer video you plan to complete. This will definitely help to excite your target audience.
Keep in mind this can be a long term project. In the beginning, due to a shortage of audience numbers, it may be challenging however in time as you grow into it you will have the opportunity to make some good money. Take a look at some popular websites that have grown and made money; Kickstarter and Indiegogo.
License Your Content To The Media
If you lucky and your video goes viral you can license your content to the media and make money. Just make sure the video content belongs to you and has not been "borrowed" from someone else. I am sure you have seen some funny videos of animals that have gone viral in a matter of hours. If these videos are your and you want to make money from these videos simply license the video for some money.
At this point, you may be wondering who can I license the content to? Media outlets prepared to pay for such content include TV news, online websites, and other creators. Additionally, it is possible to list your videos on one of the online marketplaces such as Junkin Media.
As you can see there are numerous ways to make money from YouTube and listed above are some outstanding ways for you to explore. It is important that you determine the right content for your target audience and depending on your interests and preferences you have the ability to generate income and in time maybe even live off it. Good Luck!
Before You Go…
If you seriously want to earn money online at home and still not sure about how to start then click the banner below and check out the training platform and the community that got me started. And the best part is you can check out everything for FREE to decide if it is the right for you.