In A Hurry? Click Here To Download This Post As A PDF To Read Later
If you are seriously thinking to start an affiliate marketing business and make money from home you are right on track as affiliate marketing is making millions of people around the world a very good living from home. Maybe it was the success stories you heard that encouraged you to think about starting an online business. Maybe the question in your mind was how did they go from having the same idea as you and then go on to generate cash from home to pay their bills and take care of their family?
Before we show you how to follow in their footsteps we want to preface this article with a warning. If you have selected affiliate marketing because someone had said you can work a few hours a day and be driving around in a sports car in four weeks, they lied to you. It is true that some people do eventually make enough to drastically cut down their working hours but first they all had to put in a lot of hard work and show determination. Keep in mind if you are not prepared to put in the hard work required and give it everything, you are not going to see the results you are hoping for.
We are going to assume you have self-motivation and getting out of bed in the morning is not a challenge for you, then you are in a superb position and we can't wait to assist you to get started.
Step 1: Select A Niche
The very first step before even thinking about a website and searching for customers is to decide which specific niche you will operate in. These days' there are literally thousands of niches that allow you to make money online. Every time we get asked how to start an affiliate marketing business, our response is, we can only help if you know which market you want to operate in. You can skip to the next step if you already have this information.
If you don't have an idea for a niche and are feeling a little overwhelmed at this stage, our suggestion is to focus on two questions; What do I have knowledge of and What am I passionate about? Once you have created a shortlist the next question to ask is if there is an opportunity to make money with any of the ideas on the list. Sure, you may take pleasure in speaking to your buddies about the various products you can utilize while sewing however if there is no audience for it then it is no good at all.
As you make your choice also think if you can see yourself writing content on that particular subject. While you might enjoy football or pizza for example, how easy would it be for you to write 100 blog posts about this subject? Only after deciding this can you start to investigate the market, how much competition already exists in that niche and if there is room for one more, etc.
Step 2: Check For Affiliate Programs
At this point we are still not ready to start building a website yet, you now need to explore if there are any rewarding affiliate programs in your chosen market. The worst thing that could happen is you work hard for weeks/months to build up a loyal following only to discover there are no worthwhile affiliate programs you can take advantage of. Apart from looking for specialized affiliate programs you can also check Amazon and similar sites for products in your niche.
In addition, just because the products exist is not enough and you now need to explore;
Are other marketers using the platform?
How much commission you will receive?
Does the program provide support for affiliates?
Are the products good enough to tie your name to the brand?
As you can see when someone wants to start an affiliate marketing business it is not simply a matter of creating a website and starting to blog every day. If you don't want to fall into the trap many people fall into and give your business a good chance to succeed it is very important to carry out extensive research prior to starting.
Step 3: Create A Website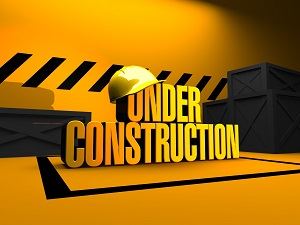 For a long time these three words, create a website, were daunting however these days' technology has made the process of creating a website incredibly simple. In fact, with many platforms it is now possible to make a professional-looking website within minutes, removing the fear people had for this process. However, before jumping into action, take a little time to consider the platform you will use to build your website. Having decided on the platform it is then just a matter of buying a domain name and hosting with a reputable company, installing WordPress, and choosing a theme for your website. We have actually found a platform where you can set up not one but two websites for free within minutes. Just enter a name below and build a site for free.
Step 4: Create Brilliant Content
The content you create needs to be just as good as your competitors (if not better!) so visit their websites/blogs and take a look.
Eventually, the primary objective of this process is to end up being the authority website within your specific niche and this comes with a couple of things. Consistency is essential to get into the practice of posting content every other day or as often as you feel comfortable. Your readers will excitedly look forward to visiting your new posts if they know exactly when the next post will go live, so be consistent with your posting schedule.
Once you have committed to a schedule, mix it up a little and don't produce the exact same type of material every time. For example, you can try product reviews, opinion pieces, collaborations, simple blog posts, research posts, interactive posts, etc. Remember people have busy lives and will be taking time out of their busy schedule to visit your blog so what will you offer in return? If you write content that is genuinely helpful or amusing you will quickly have the attention of the readers so this is a good starting place.
Step 5: Build A Readership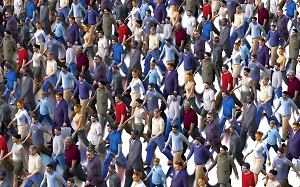 Having created content that provides value for your readers don't just hope for the best, actively promote and share the content across various platforms. As you begin to make the most of Facebook, Twitter, Instagram, and other social media platforms, you're making yourself much easier to be discovered. With regular sharing and taking advantage of hashtags, social media will be your best friend going forward.
Additionally, apart from using SEO techniques to boost your website in the search rankings for important keywords, you could also consider the following:
Building an email list
Guest Posting on similar high-traffic sites
Working with influencers (like YouTubers) in the same niche
Investing in paid advertising
Step 6: Earn Some Money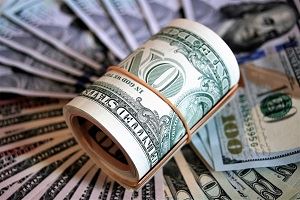 Now that you have followed the first five steps to start an affiliate marketing business successfully, you are at a stage where generating income is now possible. Use the information from step 2 and get in touch with the affiliate programs to make them aware of your following. If your site traffic is sufficient they will allow you to promote their products on your site and you will earn commissions.
You will continually need to keep producing top quality content however now your site will include product reviews, banner ads, email promotions, giveaways, competitions, in-text content links, discounts, etc. As more and more individuals start to click on your ads and purchase the products the greater your income will be,
Step 7?
On the internet, your earning capacity has no limit and you can earn as much as you are prepared to work for. After the success of your first business, there is an opportunity to do it again. You can move into a second niche and try to match the success of the first niche. However, if you don't have the resources to take care of the first website then don't move into the second niche otherwise your first website will suffer and you could find you have undone all your hard work. Our advice would be to wait until you start making a good income from the first website and at that point maybe outsource some work to keep the first website going while you start your second website.
Learn more:
How To Learn Affiliate Marketing Online
How To Start Affiliate Marketing Business
Before You Go…
If you seriously want to earn money online at home and still not sure about how to start then click the banner below and check out the training platform and the community that got me started. And the best part is you can check out everything for FREE to decide if it is the right for you.