In A Hurry? Click Here To Download This Post As A PDF To Read Later
Have you ever thought about working from the comfort of your own home but dismissed the idea thinking these earn money online at home ideas are scams? We ask you not to be so quick with your judgment as there are actually real work-from-home jobs that pay for the work delivered. It is true to say that most of the work at home jobs online is nothing more than scams however there are still legitimate online jobs you can do to earn money. The challenge is to separate the real jobs from the scams and this is where we want to help you. Let's start by saying genuine jobs will not ask you for any payment to process your application and will not bombard you with junk emails. Be very cautious if you are asked for your personal information such as driver's license or credit card details.
Some biggest firms such as IBM, Dell, and even the IRS offer work from home jobs through intermediary companies that handle some of their work. If you have the enthusiasm and are flexible it is possible for you to generate full time or side hustle income from your home on the internet. Your only requirements to work from home are a computer, a phone, a reliable internet connection, and most importantly a work mindset.
Here we go…
Telemarketer
These days many companies find it more cost-effective to outsource their calls than to have people on their payroll. They use third parties who employ remote workers to make the calls. The requirements to become a good telemarketer are
Friendly personality
Pleasant voice
You need to be cool
Immune to hostility as some people will scream at you say uncharitable words
Generally, telemarketers are paid per hour however you may also get some performance-based reward or commission. There are many companies that employ home-based workers such as Intrep.com and Telereach.com. Simply go to their website and apply. Important reminder, if any site asks for payment before giving you the information to sign up take care as it is probably a scam site.
Customer Service Representatives
Just like the telemarketer job above many companies also outsource their customer service operations. Here again, third parties employ customer service reps (agents) who take calls and orders from their customers. For this type of job, there are many companies such as Express Jet, J. Crew, the IRS, and they employ thousands of home workers. These companies also pay per hour however after working with them for a set number of hours they do offer employees some other benefits.
SurveyTaking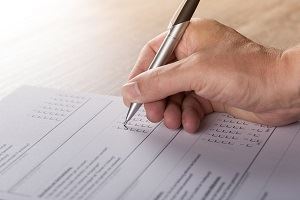 When it comes to survey sites it is true to say the majority of the online survey sites are scams, however, there are still some legitimate sites. Once again our test to determine a real site from a fake site is if they ask for payment from you before you can take the surveys.
From our experience, it is not possible to make a life-changing income from taking surveys however it is possible to make up $100-$200 per month to help towards your monthly bills or for an extra treat. Additionally, some survey sites also offer prizes and gift cards. Some legitimate survey sites include SurveySavvy.com, and ePoll.com.
Online Expert
You can become an online expert if you have skills in a particular field and can offer expert advice on the subject. It could be anything such as
How to cook a particular type of recipe
How to write a book,
How to repair household appliances
How to build a garage, and so on
It is possible to make a great amount of cash as an online expert if you have good writing abilities and charm. In our opinion, the one training platform that can help you turn your expertise into a thriving online business is Wealthy Affiliate and the best part is they allow you to check out the platform for FREE so you can decide if it is right for you.
Website Testing
Did you know many new websites before going fully live on the internet have their sites tested by website testers? This gives you another opportunity to make money working from home by testing new sites. You will test the new site for usability and functionality and supply feedback and a review of the website's efficiency.
Most new websites have plenty of bugs and need neutral parties to thoroughly test the site's performance and give an honest evaluation of the website. This feedback is utilized by the website developers to tweak the site to increase functionality and provide a better user experience.
Virtual Assistant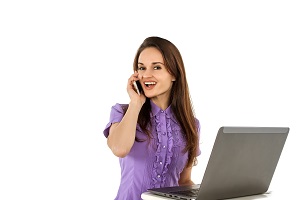 Many small business owners and professionals need the services of a personal assistant who can handle the administrative work, however, hiring a personal assistant is not cost-effective. The ideal solution for these business owners and professionals is Virtual Assistants.
Some responsibilities of being a virtual assistant include handling correspondence, travel arrangements, event planning, and so on. For this job, you will require a computer, printer, phone, and a reliable high-speed internet connection.
As a virtual assistant is it not unusual to be paid $25-$75 per hour. To search for Virtual Assistant opportunities check out VirtualAssistantJob.com and TeamDoubleDeck.com. Additionally, there are freelance sites such as Fiverr.com and Upwork.com that provide a platform where individuals can offer their services as virtual assistants. Keep in mind these sites will keep a percentage of the earnings as a fee so factor this in when setting the price for your service.
Writer, Editor, Proofreader
Do you want to make money from your writing or editing talent? All websites need good quality content and website owners are desperately searching for writers who can provide excellent content to them for their websites. There are many freelance platforms such as Upwork.com and Fiverr.com where you can sell your service however job boards such as ProBlogger.net and JournalismJobs.com provide high-paying writing jobs. Also in high demand are proofreading and quality editor jobs.
To get started sign up with any of these websites, complete your profile as a writer and start looking for jobs. Once you start getting jobs and people see you are good at what you do they will leave rave reviews and you will start to get more writing jobs. In time, you may choose to take this a step further and develop your own writer's website and keep all the clients' payment rather than sharing a percentage of your earnings with the job boards.
Data Entry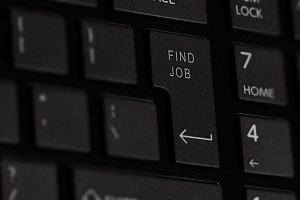 Data entry is another popular method of earning an income online however, it is notorious for being full of scams. These types of jobs include micro jobs such as data research, entering data into a spreadsheet, translation, etc. Data entry jobs normally pay around $6 per hour and you can search for these jobs at SmartCrowd, ClickWorker, and CrowdFlower.
The pay of around $6 per hour is normal for this type of job so if you come across data entry jobs promising you $3000 per month be prepared for a nasty surprise. When you really think about it these jobs require little or no training and are not mentally tasking jobs for why should you get paid so much?
Online Tutor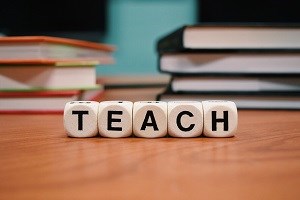 If you have a teaching background or you are an expert in any particular field you can make money by teaching students. You will require tools such as Skype and other video calling options to deliver this job. You can become an online tutor by registering with Tutor.com if you have a degree in English or Mathematics. After you have passed the probationary period you will be paid $10-$14 per hour. Another website you can check out is OpenEnglish.com.
Here are some suggestions to avoid "earn money online at home" scams.
Always check the address and registration of the company. If something does not look right, don't apply
It is more than likely a scam if the earnings promised are not commensurate with the work
Ask lots of questions such as what will be the task you are required to perform, how much and mode of payment, what equipment you will need to deliver the job, etc.
If you see reviews that appear to be phony, be cautious.
If they ask you to pay in return for more information or any other thing to get the job, back off.
Learn More:
Make Money Online Opportunities
Start An Affiliate Marketing Business
Before You Go…
If you seriously want to earn money online at home and still not sure about how to start then click the banner below and check out the training platform and the community that got me started. And the best part is you can check out everything for FREE to decide if it is the right for you.