In A Hurry? Click Here To Download This Post As A PDF To Read Later
Have you come across the Wealth Project program that claims it can help you earn $17,520 each week? It doesn't matter where you are in the world, that's a lot of money and the reality is that most people in the world struggle to make even half of that amount in a month. However, Wealth Project makes these bold claims of their ability to make you rich in a short period. I say, if it's too good to be true, then maybe you are dealing with a scam.
The web is literally flooded with these types of products, particularly on affiliate marketing platforms such as ClickBank. A digital product selling for less than $40 and promising to make you tens of thousands in a matter of weeks. The owners of this type of program are looking for naive, greedy people to make mistakes and buy their products. In this review, we dig deep to get the full answer to the question of what is wealth project about and can the owners of the product live up to their bold claims?
What Is Wealth Project?
The program is the creation of a guy who claims to be James Robertson and he guarantees he can help you make $17,520 in a week with his digital product Wealth Project. James says he is a writer, researcher, and online business specialist.
The sales video clearly states you don't need experience or any kind of skills to generate income from this system. All you need to be in business is a trusted web connection and a laptop computer or a smart device.
In the short 4 minute video James highlights the capability of the program to make you wealthy, from the very first week of using it. James says that the system he is selling is not about cryptocurrencies or taking online surveys. However, he keeps quiet about the main money-making activities of the program and only says you will both be collaborating and he only wins when you win!
This statement clearly implies that Wealth Project is either an affiliate marketing business, direct sales or a pyramid scheme. The program actually is based on the affiliate marketing model and your job will be as an affiliate marketer for the Wealth Project program. Don't understand why James is not open about this as Affiliate Marketing is a great business model for individuals to make money online. Where James goes wrong is with his claim that you can make money in less than 40 minutes after you sign up for the program.
Affiliate marketing is not a get-rich-quick solution however it is a very lucrative online business. However, to become a successful affiliate marketer you do need to have above average skills, financial and time commitment, and patience. Despite all these, there is still no guarantee you will make even $1000 per week in affiliate commissions, let alone the crazy $17k plus every week. Clearly, in the sales video, there is something wrong with the message being given.
In the online world, it is not possible to make thousands of dollars every week if you don't invest time, money, and skills. Think of an online business like a restaurant where you pay before service and if you don't make the payment first you will not make the money.
How Wealth Product Works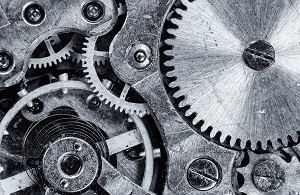 Regardless of James's claims of assisting you make countless dollars, the program is not based upon any unique system. The Wealth Project is a series of PDFs and YouTube videos on how to end up being an Amazon Affiliate.
In the eBook, which offers basic training, you will discover how to:
Select a financially rewarding specific niche on Amazon
Develop an Amazon Affiliate site, and
How to make commissions through the Amazon Affiliate program.
The topics above are actually outstanding, however, regrettably, the details in the Wealth Project hardly scratch the surface. The information provided falls short in every area you need to become a success as an Amazon Associate. In fact, just by doing a Google search or going to YouTube you can get far better actionable advice for free on the internet. The Wealth Project makes huge claims however it falls short in providing you the right tools to be a successful affiliate marketer.
Wealth Project does not talk about the rigid requirements of Amazon to qualify as an Amazon Affiliate. The program also keeps silent about the monetary requirements, how to promote your site, traffic sources and numerous other important elements you require to endure the competitive Amazon ecosystem. James simply pretends you can build an Amazon site and start earning commission the very same day. In reality, this is not truthful and it is difficult even if you buy an aged Amazon affiliate site.

You will not make any cash with the fundamental training in the Wealth Project. If you are brand-new to Amazon affiliate marketing, you may get some value from the training, however, more skilled individuals will see it as a wild-goose chase and waste to money. The only way to make money through this program is to sign up with the Wealth Project affiliate program.
If you become an affiliate of the Wealth Project program you will promote this poor-quality training to other individuals. And the unexpected thing is that Wealth Project pays $355 per recommendation. How is this even possible? The answer, of course, lies in expensive upsells, so expect the people you refer to cough up $508 for the initial program and the upsells. The problem is once people see the poor quality of the main program they will not buy the upsells and even if they do buy the upsells and still get the poor-quality training they may ask for a refund or accept their fate and your reputation online will suffer forever. The internet never forgets!
If you promote any product online that does not add value to your customers you will hurt yourself the most. Wealth Project does not provide the tools you need to achieve your goals and to build a successful long term affiliate marketing business.
Just How Much Wealth Project Costs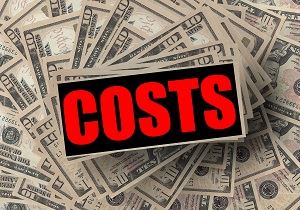 The price of Wealth Project is a paltry $37, although James states it can turn you into an immediate cash-generating machine. The reality, nevertheless, is that the program also has numerous upsells, costing hundreds of dollars, if you decide to take the first step.
Apart from the price of $37 for the initial program, there are 3 upsells in the program consisting of:
Wealth Project 2.0: Price $197.
Wealth Project Pro: $177.
Wealth Project Social: $97.
As you can see the total cost of the Wealth Project is $508. If you have this budget we advise buying a high-quality online course that clearly shows you how to make money online. We don't see the point of joining this program if you have to buy upsells that cost five to six times more than the original program.
However, if you are still thinking of purchasing Wealth Project and the upsells, keep in mind the cost of creating a professional-looking site, buying a domain name and hosting, signing up for an autoresponder service to engage with your email list, and other secondary expenses such as writing, advertisements, and more. All these areas are not covered by this program however this program makes claims that you can make over $17k every week.
Can You Make Money with Wealth Project?
With the low-grade training in the program, in our opinion, it will be tough for any person to generate income from the understanding they got from Wealth Project. The program just offers you a concept of what Amazon Affiliate entails, and not how to earn money through the Amazon platform.
James Robertson, who is a phony, just makes incredulous claims, however, does not supply the tools to actualize those claims. This program will not assist you to generate income as it does not give you the complete picture. Wealth Project is deceptive and can lead to a loss of cash. It's much better to be sure of what you are obtaining from the beginning. Wealth Project just confuses you as an online affiliate marketing beginner. 
NOT RECOMMENDED
Before You Go…
If you seriously want to earn money online at home and still not sure about how to start then click the banner below and check out the training platform and the community that got me started. And the best part is you can check out everything for FREE to decide if it is the right for you.