In A Hurry? Click Here To Download This Post As A PDF To Read Later
If the thought of writing articles for money has ever crossed your mind you are in luck as the internet offers many opportunities to freelance and write articles for money. There are numerous freelance writing platforms searching for good writers but be aware you will face stiff competition. 
The first challenge freelance writers face is identifying the legal writing services and those that companies that just want to take your money and run. The second challenge freelance writers face is finding services that are willing to pay a competitive rate for their writing service. Don't despair in this article we will provide tips that will put you on the path to writing money-making articles and give you some legit companies to choose from.
Discovering The Right Writing Service
Having decided you want to write articles for money, the next logical step is to find a writing service that suits you. The ideal online platform or writing agency should provide you with opportunities to write on a variety of subjects giving you the best chances to earn more money. Also, the right platform will do everything to train you on how to become a better writer to provide a quality service for their clients. Check out these popular freelance site for writing: Freelancer, Fiverr, iWriter, UpWork
Great Articles Equals More Money
All good writing platforms online expect good quality of writing for their clients because their company's reputation depends on it. Your goal should be not just to provide quality work but also deliver the articles on time, making sure the articles are structured and formatted correctly. As long as you provide excellent articles and show dedication to your writing you can command good rates. It's all about having satisfied clients!
Learn What It Takes To Write A Good Article
By learning the 'yes' and 'no' of writing you can set yourself apart from all the other freelance writers available today. You may be surprised to learn that most writers, despite their skills, still don't really understand what it takes to write quality articles. However, true treasures are found in writers who understand how to write articles for money. 
 As a freelance writer, it is important to create good working conditions for yourself as the time and effort that goes into researching and writing can take a toll on the writer. By having favorable working conditions for yourself you will keep churning out good quality articles to everyone's delight. Look for a writing service that will support you in creating a favorable environment to make this process easier for you. 
Working conditions play an important role in the quality of your work and it all starts with you as a writer being happy with your working environment to produce quality articles. If your clients are happy with your work they will place more orders bringing you more work opportunities.
How To Write Perfect Online Articles All the Time
Start From Where You Are
You do not have to be Sydney Sheldon or John Grisham to begin making money through writing. You already have the basic components of writing if you have ever written down a recipe or jotted down some DIY instructions and shared it with a colleague or friend. 
Writing online articles is not just simply a matter of "first you do this, and then you do that". The question in every writer's mind should be, "What happens, next?" 
Think about the beginning of the article to capture the attention of the reader and after that keep asking, "what happens next?" over and over again. Keep doing this and within a short time, you will have an outline of your article.
Choose Your Topic
Select a subject that intrigues you enough to get you concentrated on it for the next couple of hours and even weeks. Limit your subject and make it succinct and clear. And if you make your subject more specific, it will end up being a lot easier for you to tackle.
Address Your Audience's Needs
To address your audience's needs will require a little imagination on your part to put yourself in their shoes. Literally you will have to think like you are the reader of your own article. 
Start by writing down 3 words that best describe your audience, for example, expert, adventurous, man. As a reader, what questions you have that you would like to be answered? Don't worry if you don't know the answers yet, it is more important that you write down these questions.
Time For Research
Having listed the questions now take time to research to find the answers to the questions. Research is what will ground the article and will require some time. 
In your research important details to include are:
Quotes by famous people "If someone offers you a great opportunity and you don't know how to go about it, take it then learn how to do it later" Richard Branson
Data: "OSHA approximates 838,000 employees in building and construction and an additional 804,000 employees in the basic market are at danger of being exposed to lead."
Definitions: Generally speaking, Artificial Intelligence incorporates anything that can be run by a program of sorts– never ever mind how that is accomplished– that people would otherwise do.
Anecdotes – short, detailed stories about yourself or another person.
References to other media like movies, TV, social networks (Facebook, Twitter or YouTube).
References to recognized brand names, regional events, places, and even streets. This is also a good way of exposing your readers' to brand-new things that might not always be taking place in their region. 
Make sure to keep an eye on your sources in case you are later on asked by an editor to validate some info.
Tighten Your Draft
Keeping your target audience in mind and using all the research material you have acquired write the first draft. Review the draft you have written and make changes here and there to make it suitable for your audience, even as you continue on.
Keep asking yourself, is it still general or if it is working so far, is it lightweight or is it too wordy, is it unclear or perfect! It could also be helpful to look at the strategies being used by other writers at this point.
Make It Specific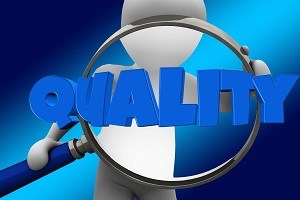 At this point, we can't highlight the requirement for your story to stay clear, succinct and to the point. If you discover that your story is going on and on (as it typically does) break it up with subtitles (as in this post). That does not mean that you neglect essential details. 
It is essential to constantly check to see that every relevant point (relevant being the operative word) is included. You want your reader to leave understanding precisely why centrifugal fans are even more efficient than windmills, or why golden crappie is a misconception. 
Especially for online writing breaking down complex information into small chunks that the brain can process is crucial. This is due to the fact you only have a few seconds to capture the readers' attention before they click to another page.
Re-Read, Review, Repeat
It helps to read out loud; examine grammar, check spellings, and relevance, etc. In our opinion, one of the very best tools that can assist you with this is Grammarly. 
Going through the process outlined in this article will help you to evaluate if any changes are needed to be made and after that, your article is good to go. 
Before You Go…
If you seriously want to earn money online at home and still not sure about how to start then click the banner below and check out the training platform and the community that got me started. And the best part is you can check out everything for FREE to decide if it is the right for you.