In A Hurry? Click Here To Download This Post As A PDF To Read Later
Can you really make up to $440 per day by sending emails? Copy My Email System claims you can earn by sending emails, although this sounds too good to be true.
Nowadays, faceless people whip up products and give it a funny name to get you to part with hard-earned cash. Can you truly make an income with this system or is it another ploy to fleece you under the guise of making money online? Email marketing is a surefire way to earn an income on the internet, and some of the biggest names in the online business scene made their fortunes through different email strategies such as funnels, newsletters and others. How does this product make its claim a reality? In this Copy My Email System Review, we shall find out.
What Is Copy My Email?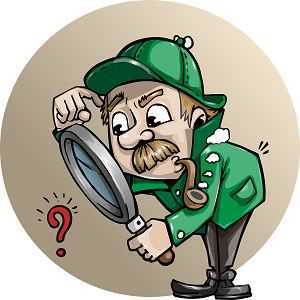 The Copy My Email system comes with a bold claim. It will help you make $160 to $440 a day via emails. You send simple emails and make money. This caption reads like the tactic used by get-rich-quick scheme promoters to lure unsuspecting newbies into their low-quality programs.
In the sales video, the narrator who claims to be Bobby says he has been making money online through email marketing for 19 years. He boasts about his flamboyant lifestyle, travelling the world in luxury. He says his wife does not work, and he gets to spend quality time with his kids. He has an amazing life and now wants to share his success secrets with you.
Bobby says he wants to make you a partner in his business so you can make money like he does. This system, he says, is free and you can make money from the first minute. According to him, it's a win-win situation.
Bobby claims he has an email list of over one million subscribers. He wants people who can help him send emails to his subscribers and pay for their service. That way, you help him make more money through his list while getting paid. The best part is you will not pay for the list or training and others.
According to the sales video, Copy My Email gives you an email list for free. However, you will work for it. Your duty is to log in and send emails. Whenever a subscriber clicks the link in the emails you sent, you will receive $0.20. This should generate 500 subscribers to your email list per week.
Also, you can make money when people join the program through your affiliate link. The video even says you earn 10 cents per link clicks of your referrals. But the system does not work as described in reality.
How Copy My Email Works
Joining the Copy My Email program is free initially. You will have access to the member's area which contains some explanatory video on how the system works. However, you need to buy an email sending account before you can work and get paid.
The initial version costs $1.95 and gives you 5-day access. Once the trial period ends, you need to buy the system for $97.
The program also includes several upsells. One upgrade that costs $199 gives you 5000 subscribers, and this boosts your earning considerably.
Further, the program has three packages designed to help you make more commissions including:
2 mailers for $47
5 mailers for $97
20 mailers for $297
Going by the calculation that every referral that generates 100 clicks per day can earn you $300 per month in commissions, it makes sense to invest in as many referrals as possible. They use scarcity tactics to make you want to buy this upsell by claiming it will increase your earnings exponentially.
When you eventually complete your profile and start sending those emails, your commissions will increase as more people click your links. However, the product owners say nothing about the source of the subscribers. They might be robots for all you care. And there is a catch.
You can only withdraw earnings when you make up to $500. How long do you have to work to reach this milestone? At the rate of $0.20 per click, you need 2500 clicks before you can withdraw your earnings. If you choose this program, you may end up working for free for several months, and it will be impossible to cash out when you reach the $500 target.
Can You Make Money Through Copy My Email?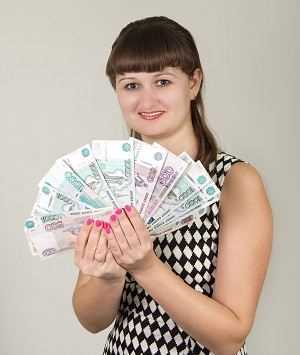 Nobody, save for the owners and affiliates promoting this program have made any money from it. The system is a scam with a new mane and packaging but it has been around for a while under different names. Don't bother joining because you will become their income source instead of earning from them.
There are many legitimate Virtual Assistant roles on freelance job sites such as freelancer.com where you can meet real clients who will pay handsomely for your email and administrative skills.
You can earn as much as $1000 per month as a VA doing honest work from the comfort of your home without ever meeting your employer in real life.
But scams that claim you can earn $500 per day are only out to swindle you. It's better to look elsewhere to avoid losing the meagre means you are trying hard to increase.

Red Flags in the Copy My Email
Fraudulent Product
Copy My Email is not a new product. There is nothing groundbreaking or novel about it. It has been around for a long time and the promoters always rebrand it when they can't stand criticism from disgruntled buyers.
It has been sold under the name My Email Mentor, Email Syndicate, The Guaranteed Email System and others. Respectable brands never change their names, even after mergers and acquisitions.
It is only fraudulent actors who have something to hide that keep swapping names like clothing. You don't want to go anywhere near this product as it offers no value for its users.
Bobby Is Not Real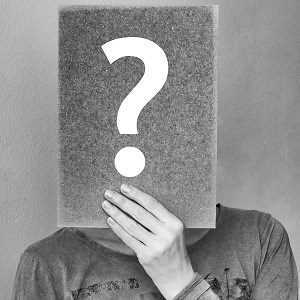 Who is Bobby? The guy posing as Bobby is actually a paid actor on Fiverr. The real owner is hiding somewhere waiting for you to become irrational and splurge on the upsells.
If the program had even an iota of credibility, the real owner will be proud to associate his/her name with the product that's changing people's lives all over the world.
But since their aim is to fleece you of your hard-earned money, it is risky to show their face.
Besides using a fake person, there is no way to reach Bobby if you have complaints, questions or guidance on how to use the system.
Fake Testimonials
Even the testimonials are not true. The owners hired actors from Fiverr to claim they have made money from this system. Everything from the alleged customers to the screenshots is a fake. Why would they need to hire actors for testimonials if people are using the system to make money? The truth is the only people making money from this system are the owners and the affiliates promoting it to people on the internet.
Is Copy My Emails a Scam?
This product has all the qualities of a scam. Its owner does not show up, the testimonials are false, and it makes outrageous revenue projections.
You will only lose money if you buy into this system as it was designed to make you the product. Don't buy it. 
NOT RECOMMENDED
I hope you enjoyed this Copy My Email System Review if you have any questions or you just want to leave your own personal experience, leave a comment below. I would love to hear from you!
Before You Go…
If you seriously want to earn money online at home and still not sure about how to start then click the banner below and check out the training platform and the community that got me started. And the best part is you can check out everything for FREE to decide if it is the right for you.