In A Hurry? Click Here To Download This Post As A PDF To Read Later
Have you heard of John Crestani? He is the creator of the Super Affiliate System and the program really rocks. If you want to win as an affiliate marketer, there are several routes you can take to become a super affiliate, but the road is fraught with scams and frauds posing as the real deal.
But John has been there, and he walks the talk. At first, he appears as a bombastic, larger-than-life person, but this guy knows his onions and his happy to share his knowledge for those who care to know.
In this review, we take a critical, unbiased look at John Crestani's Super Affiliate System. Is the course really that big of a deal or it's all fluff and no substance? We shall see! But first, it's essential you meet John before his products. So here we go.
Who Is John Crestani?
You may have seen a guy with a full beard talking passionately on YouTube about how lucrative the health niche in affiliate marketing is and how you can become a part of the largesse. That may well be our man John Crestani.
Like most internet marketers, John had a rough start trying to make money online. He tried and wobbled at different things until he finally found success in the health supplement niche. Now, John owns a health supplement company called Nutryst and makes millions from his health products and affiliate marketing courses.
John has many high-profile products under his sleeve. He is the creator of the Super Affiliate System course, Internet JetSet and many other great resources thousands of people have used to find their way to success online.
Like I said before, John may appear as a person with a large and almost fake personality but he delivers epic stuff. If you don't know about him, you can Google his name or videos on YouTube. He is arguably one of the best affiliate marketers in the industry which is why the Super Affiliate System has been such a hit among newbies and professional affiliate marketers.  
What Is Super Affiliate System?
The Super Affiliate System is a course John created to teach people online marketing. Don't confuse the program with Internet JetSet which is a linear affiliate marketing course. Super Affiliate System is an upgrade of the Internet JetSet course but it comes in the form of a one-time payment program.
While both programs are designed for beginners and focus on internet marketing with an emphasis on affiliate marketing, the Super Affiliate System contains more resources and bonus content at no extra cost.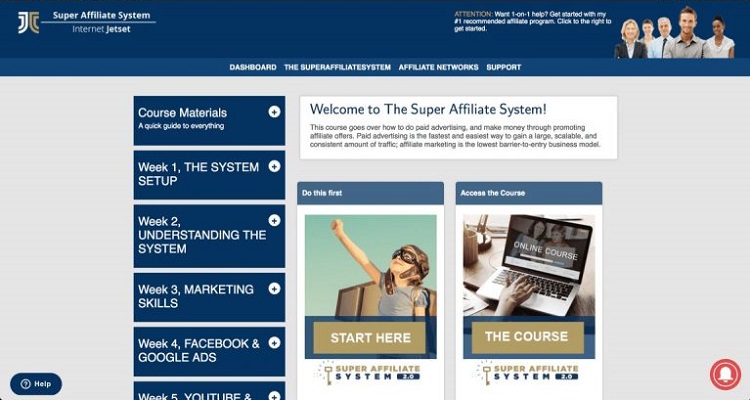 The best part is if you buy the Super Affiliate System, you will get the Internet JetSet course free. Plus John has a free training webinar session that's loaded with everything you need to kick off your affiliate marketing business.
Whether you are a beginner or have some knowledge of affiliate marketing, this course delivers a ton of value. It's important to say that this course is for people who are starting an affiliate marketing business and need step-by-step guidance to reduce mistakes and fast-track their success.
The Super Affiliate System features in-depth bundles of knowledge encompassing the affiliate marketing ecosystem. The modules are taught by John and other industry experts who are subject matter specialists in specific areas of internet marketing.
What Does Super Affiliate System Offer?
There is a lot going on in this course. The 2019 edition comes with the standard courses and more. It is a 12-week immersive training comprising over 50 hours of content.
You will learn about the affiliate marketing ecosystem, marketing skills, Facebook and Google ads, Scaling, automation, optimization, and more. The course also provides targeting data to fine-tune your niche and ads campaigns, Ready2Launch campaigns that have been proven to deliver high conversion rates and ad swipes to get you started on a sure footing. Everything you need to excel at affiliate marketing and most online marketing businesses is available in John Crestani's Super Affiliate System.
One of the most valuable resources in this course is the native ads training where John teaches you how to get traffic from free sources. Most affiliate marketing courses emphasize paid traffic sources but this may not be possible for many beginners. When you are starting out, a good understanding of organic traffic can be a game changer in your quest to make money online. John delivers this knowledge in a way that is accessible even for the most tech-unsavvy person.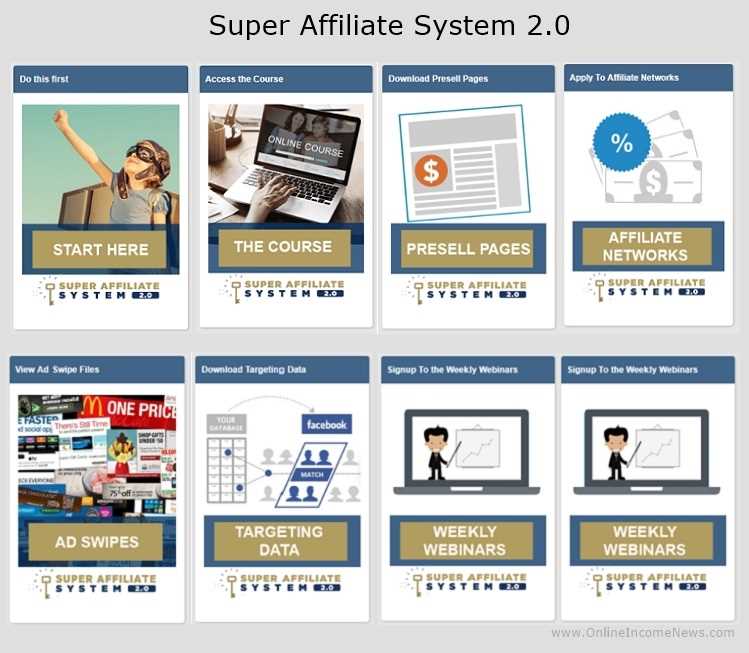 In the first weeks of the course, you will learn the fundamentals of affiliate marketing, how the business model works and the right mindset to win in the industry. The training also covers how to set up your domain, tracking software, and creating landing pages for your offers. In fact, John provides samples and templates of landing pages you can adapt for your offers.
The next stage of the course focuses on traffic sources. If you are familiar with the affiliate marketing landscape, you know traffic is the maker or breaker of deals. The more quality traffic you can get the better for you. John takes you through paid ads sources such as Facebook, YouTube, Adwords, among others.
You will learn how to run campaigns, target specific populations, look-alike markets and John provides tricks that will set you apart from the rest. The course also covers native advertising and other traffic sources you can use to leverage your affiliate marketing business.
In the last stage of the course, John covers how to optimize your processes and procedures. The beauty of affiliate marketing is that you can automate most of the grunt work. In the Super Affiliate System, John provides an effective procedure to optimize your campaigns for maximum ROI. He also teaches how to scale your affiliate campaigns from hundreds of dollars to tens of thousands and wherever you want. Plus, you will learn automation, outsourcing, and every other thing you need to operate a self-sufficient and highly scalable online business.
If you get the basics right the first time, it's easier to blow up this business, and that's the beauty of this program. It doesn't only make claims but goes over and beyond to give you the skills and resources to implement what you have learned in the course.
What Else Is In the Super Affiliate System?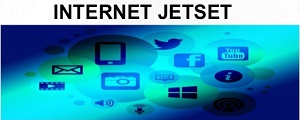 There are over 50 hours of training videos in this program. When you buy the program, you will get free access to Crestani's Free Traffic Training Course webinar plus the Internet JetSet which is a serial training but you get the whole bundle for free if you join the Super Affiliate System.
You also receive free video training on free traffic from Facebook, YouTube and Google among others. This differs from the videos in the main program, so it's a hefty bonus.
The Ready2Launch campaigns are done-for-you templates of Facebook ad campaigns optimized for a wide range of niches in the health supplement category. You will find a wealth of resources in this training to help you get your foot in the door and make money.
Weekly Group Coaching
Members of the Super Affiliate System get to see John's bearded face every Friday at 3 pm PST for about 2-3 hours when he conducts a weekly group coaching.
In this live training, you can ask him any question regarding your promotions, ads, and anything affiliate marketing. He will critique your copy, give advice on your ads and everybody gets to bond.
There is also a private Facebook group for members of the SAS. Members receive updates to the training, connect, and there are Q&A sessions now and then.
Can You Make Money With Super Affiliate System?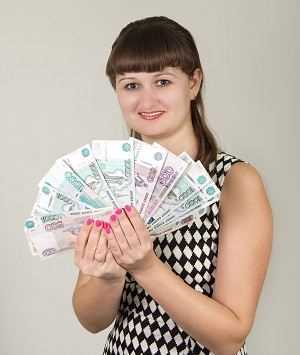 You can, if you follow the instructions and complete the training. There are some negative reviews of this program online with some people claiming that John's methods are ineffective.
But most of the time, people who don't make money with this system didn't complete it or rushed through the training. It's difficult to blaze through over 50 hours of video content. If you want to understand and assimilate the knowledge in this course, take your time.
John Crestani claims in one video you can make money with this program after two hours. This may not be possible in practice because the sheer amount of content in the course is such that you need plenty of time to digest everything before you implement the teachings.
Depending on how fast you learn, it may take you up to a month or more to complete this program. And you need to go back to it as you execute so you don't make mistakes. How then do you make money instantly?
The truth is this is one of the best affiliate marketing training on the market. But you need time before you can make money. It's not an indictment on the program's effectiveness; this is just the reality of how things work in the affiliate marketing world.
Student Mentorship
One benefit of the Super Affiliate System is John's live webinar training that allows you to ask him questions in real-time. John has scheduled webinars where his students can ask questions regarding their affiliate marketing business, ads campaigns, landing pages and everything else that can help them optimize their conversions.
Majority of the courses out there do not provide this feature. In fact, most courses on affiliate marketing do not even provide the contact details of the publisher. This makes it difficult for students to get the right guidance while implementing what they learned in the program. You won't have this problem with the Super Affiliate System as you can connect with the owner on Facebook and other platforms.
This is a valuable mentorship many affiliates never had when they were starting out. Some people spent years and thousands of dollars trying to figure out something another person had done hundreds of times. So it really helps to have someone answering your questions as you go into the unpredictable world of affiliate marketing.
How Much Is Super Affiliate System?
At $997, this isn't the cheapest course out there but it is worth every penny. If you are looking for a sub-hundred-dollar course, this is not the program for you.
The Super Affiliate System offers a ton of value in the training and support it provides for affiliate marketers whether they are beginners or pros but it comes at a price.
It is understandable that this price tag may be beyond the reach of most newbies, but if you want a great head start as you find your way around the affiliate marketing world, few programs provide the value and insight you will gain from this course.
I recommend you register for John's free training webinar to have a feel of what you get if you decide to join the Super Affiliate System.
Conclusion
The Super Affiliate System delivers exceptional quality for beginner and expert affiliate marketers. Its hefty price tag is a testament to the immense value that comes with the program. There is no doubt you will find success with this course if you follow it to the latter. I highly recommend it.
I hope you enjoyed the Super Affiliate System Review if you have any questions or you just want to leave your own personal experience, leave a comment below. I would love to hear from you!