In A Hurry? Click Here To Download This Post As A PDF To Read Later
You're in the ideal place since we value your limitations in terms of time if you're asking how to make money online as a college student. Instead of recommending full-time tasks, you will need work that will permit you to pick up and put down when you have the time. We have cherry-picked the best services where so you can make a decent amount of cash while continuing your college studies.
Picking A Solution
As you will see we have listed several options that will easily fit around your student life. The best place to start is to think about the time you have available and also consider your interests and passions. Don't start something just for the fact it offers good money, you will probably not keep it up if you just focus on the money so keep this in mind and do something you will actually enjoy.
By making the right decision for you, you will feel determined and motivated to work on your days off, make some cash and make your college life more enjoyable. Let's now have a look at how to make money online as a college student!
Great Online Ideas for Students
Taking Online Surveys
Let's start with something very simple, online surveys.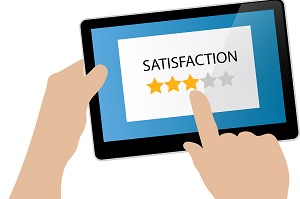 To get started, you simply require to create an account and you will be sent online surveys to complete in no time. I am sure with this one you have quickly figured out there are no career prospects and you will only be working towards picking up some cash as and when you have the time. This is a good option for people with restraints on their time,
You can do this from anywhere at any time on your smartphone or computer whether you are sitting on a train, waiting for dinner to cook, waiting at the doctor's office, etc. In fact, these spare moments in your life can earn you small amounts of money. What you earn will not be life-changing however it will go some way towards groceries and bills!
Social Network Manager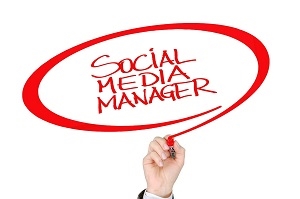 Now for the next option, this is a job that didn't exist in years gone by and with this one you do have an opportunity to progress further even after you finish your college studies.
As a college student now you are very lucky to have grown up with technology and the web. What this means is that you are probably very good at using Social Media and right now, and into the future, companies are looking and will be looking for people with these skills.
On a daily basis, businesses are more than happy to pay a small fee to update their social networks and communicate with clients. Considering that social media is so crucial for clients nowadays, more businesses than ever are contracting out the job and you can benefit from this. We think this is a good job for 2 reasons;
1) It does not take long to manage the social network profiles of a company and.
2) You can deal with many customers (depending upon the time you have readily available).
When searching for how to make money online as a college student, this is among the very best techniques due to the fact that it's so distinct and you're being creative with the changing times.
Online Tutoring
Teaching online/offline is another great option as more parents than ever are now hiring tutors for their kids as they don't want them to be left behind.
As a college student, you're in a perfect position due to the fact that moms and dads love the fact you can relate and you understand how the education system works.
As long as you have a webcam and microphone and some level of understanding on the subject, you can make money by going to tutor.com and tutorhub.com.
Freelance Writing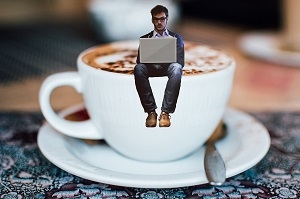 Even though you have an opportunity to earn a living by creating your own site and becoming a leader in the writing market, you also have the opportunity to become a freelancer with sites like fiverr and Upwork to get writing jobs.
Becoming a freelance writer can have further benefits if, for example, you are studying English at the college and as a freelance writer you end up writing on a plethora of different subjects this will help your understanding of the English language.
You can write blog posts or articles for sites trying to enhance their SEO. You can help clients write their resume or maybe go for scriptwriting, editing, proofreading, writing an eBook, and so on.
Graphic Design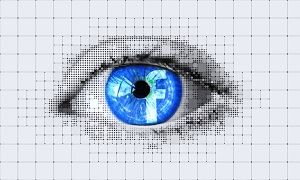 If you are the creative type and writing does not appeal to you and you want something physical, then graphic design is available to you and you can do this from your dorm room too.
By joining the freelance sites previously mentioned you can create logos, ads, marketing graphics, and much more for individuals and businesses. 
When individuals ask us how to make make money online as a college student, we typically refer them to these freelancing sites due to the fact that they allow you to develop 'gigs' for pretty much any skills you may have.
Website Testing
Did you know that the biggest websites on the internet would have had website testers checking all the links and making sure there are no broken links and everything works as it is supposed to work?
This opportunity is now available to anyone because there are middlemen services that connect you with companies looking for people to test their websites.
These services do work in the review video mode so you will need to have a microphone. As you check the site, you talk through your actions and point out any issues that occur; this actually is much easier for you due to the fact that it means you do not have to stress about reports and writing evaluations. Here are a couple of sites for you to check out: Userfeel and Userlytics.
Blogging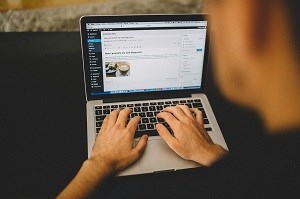 Blogging is available to absolutely anyone and the best part is you don't have to make a substantial financial investment in time or cash. The mistake sometimes bloggers make is they blog 2-3 times per day and this frequency is too much as soon they run out of things to talk about. We recommend blogging once per day or once every two days. There is a limit on how much you can write about a particular topic, right?
After selecting a specific niche you have passion for, set a schedule of writing regularly and you'll quickly develop a following; the more social networks and the like you deal with the more attention you'll get and this unlocks more lucrative opportunities for you. With sponsored posts, advertisements, offering advertisement space on your site, affiliate marketing, and even selling items, you'll make a great amount of cash in no time. You can even transform your job and make passive income if you select to sell eBooks and online courses. Check out: How To Make Money Online Blogging and Affiliate Marketing For Beginners.
Consider Your Course
We also recommend you consider your college course and search for jobs that could help within that area. By gaining the maximum experience you can while you are in college you will find it that much easier to get a job at the end.
If you are studying English Literature this could lend itself to writing jobs, while a Sports Performance could take you to a blog about Health and Fitness. Simply because you are earning cash online does not mean it completely needs to be random with no ties to your education so invest your time looking into this option too.
There we have it, how to make money online as a college student. We suggest continue your research and see if you can begin today? Best of luck!
If you have any questions about how to earn money online as a college student or you simply wish to leave your experience, leave a comment below. I will be happy to hear from you.
Before You Go…
If you seriously want to earn money online at home and still not sure about how to start then click the banner below and check out the training platform and the community that got me started. And the best part is you can check out everything for FREE to decide if it is the right for you.