In A Hurry? Click Here To Download This Post As A PDF To Read Later
Profit Point Autonomy claims it can help you make up to $500 per day without any skill or experience. On the sales page, the promoters claim the program offers a done-for-you website that is a money-making machine.
But can you make money from this system considering the unrealistic income claims? This program like many others sounds like an overhyped low-quality fraud after unsuspecting buyers' money. Let's find out if this product is a legitimate source of online income or a fake.
What Is Profit Point Autonomy?
According to the spokesperson in the sales video, this program is a new system that can help you earn up to $500 a day via a website. The spokesperson doodles on about the groundbreaking prowess of this product and how it can make you financially independent.
In reality, Profit Point Autonomy has nothing in common with profits. It is a spammy website that hides under the affiliate marketing business model. You can make money as an affiliate marketer, but it's almost impossible to rank or scale a website that spams content all over the internet.
In the promotional video, the salesperson positions the program has a done-for-you website that is ready to start making money the minute you pay for it. This is possible and there are even companies that build affiliate websites for the sole purpose of selling them after maturity. But you will never find these sites selling at piecemeal rates.
At less than $50, this program claims it can generate over $500 per day. It does not talk about content creation, traffic generation and audience engagement. Affiliate marketing has laid down principles that will always provide results even if it takes time. But these claims about instant commissions from a duplicate website are false.

The only logical explanation here is that you are the product and the winners are the owners promoting this program. It requires no prior knowledge or skills and the system does all the heavy lifting while the money rolls into your account.
At its core, this program is a repackaged Website ATM which is a clone of EasyKits.org. These programs sold outdated and low-quality affiliate websites to unsuspecting people. It requires far more work than you are led to believe and the chances of making money are slim to zero.
Who Owns Profit Point Autonomy?
We don't know the person behind this program. Its domain registration is anonymous, which says a lot about the true intentions of the owners.
This is a red flag when buying online programs. People who sell legitimate products are proud to identify with their work.
The person in the video is a hired mouth, not the owner of the program. He/she doesn't show up on social media, email or telephone.
If you have any issues with the program and need support, don't expect to get this it.
How Does Profit Point Autonomy Work?
This program is based on affiliate marketing. In theory, the seller provides you with a readymade affiliate website with links to offers on Amazon, Alibaba and eBay. You also get some basic training videos on eCommerce and affiliate marketing. But that is not the whole story.
Contrary to their claims that you can start making money from the go, the site you will get does not come with a premium theme, so you have to pay for that. This website also has no content or traffic and you have to spend time, money, and a lot of effort to customize it and push it in front of an audience. While the site has the seller's affiliate links, you still have to search and join lucrative offers if you hope to make any commissions through this website.
The biggest problem here is getting traffic. If you don't know SEO and can't pay someone to do it, or you don't have the budget for ads, nobody will see your affiliate offers even if your content is the best in the niche.
If you think this program is the one that will solve your online money making woes, you are wrong. The affiliate marketing industry is extremely competitive and just watching a few videos and clicking some buttons will hardly make any difference.
How Much Is Profit Point Autonomy?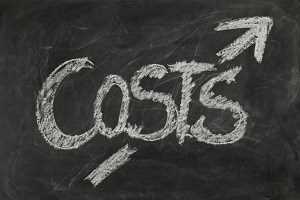 This $500 a day money making website retails for just $47. It's like getting an engineering degree for $2,000 without a scholarship or student loans. The low price shows the quality you should expect from this program. However, there are upsells, and they are expensive.
Once you join the program, the promoters bombard you with upsells. In fact, after some time, you will receive a call from a coach whose sole purpose is also to try and convince you to buy high-ticket upsells to turbocharge your earning potentials. If you are not careful, you may spend thousands of dollars on this program and have nothing to show for it.
Red Flags
This website might not be a scam outright, but there are glaring signs it has nothing of value to offer.
Fake Income Claims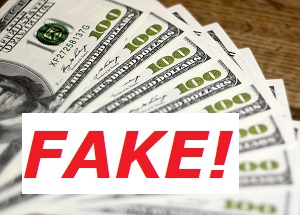 Affiliate marketing is an excellent way of making money online. But it takes time and effort to build loyal followership.
This program claims you don't need experience and it can generate hundreds of dollars from the go. This is very misleading and incorrect and only gives novices false hope.
While there are hundreds of affiliates literally killing it and writing their own checks, they have been in the game for some time. They have developed an acute sense of picking low competition and highly lucrative niches and products.
Besides the fake income claims, the testimonials are also fake and there is no proof the screenshots are not doctored.
Low-Quality Training
This program offers four generic training videos that cover affiliate marketing and eCommerce. The materials fall short of anything you can use to earn a living online. You can get far better and in-depth resources for free and excellent programs with support systems if you have enough funds.
Anonymous Owner
The owner of this program doesn't show up anywhere. He/she has no presence on social media and there is no way to reach them via email or phone.
Even the domain was registered anonymously. You only go to this length to cover your identity to avoid negativity and prosecution.
Upsells
A general trait of low-quality products is the wanton amount of upsells they push down your throat. In their desperation to milk as much dollar as possible from your pocket, the promoters of this program use all the tactics in the book to make you spend more on their low-value program.
Done-For-You Program
Another red flag to watch out for is the claim that this program is done-for-you. Nothing is completely done for you in the internet world. You still need to spend some time and have a workable knowledge of the industry to make a sustainable income online.
Is this Program a Scam?
Profit Point Autonomy is not a scam one hundred per cent. But it is misleading and provides extremely watered down training.
Nothing in this program can guarantee an online income stream except you are ready to spend money, time and resources to bring the website up to speed.
Rather than go that route, why not buy quality and proven affiliate marketing training program?
I hope you enjoyed this "Profit Point Autonomy Review" if you have any questions or you just want to leave your own personal experience, leave a comment below. I would love to hear from you!
Before You Go…
If you seriously want to earn money online at home and still not sure about how to start then click the banner below and check out the training platform and the community that got me started. And the best part is you can check out everything for FREE to decide if it is the right for you.