In A Hurry? Click Here To Download This Post As A PDF To Read Later
'To change billions of lives' – this is an aim we see far too often these days and, unfortunately, most services fail to deliver. With Shaw Academy, we have another platform with lofty ambitions but are they any different? In this Shaw Academy review, we're going to take a look at what the service provides, how it all works, and whether it's worth your time moving forward. Let's take a look!
What Is The Shaw Academy?
Formed in 2013, Shaw Academy is an online education platform with numerous courses in topics such as:

Health and Wellness
Photography
Finance
Technology
Beauty
Music
Business
Language, and
Marketing.
The first question likely to arise from this is whether the certifications are recognised – the answer to this is a definite 'yes'. For the most part, the qualifications are diplomas that are accredited and recognised around the world. With this in mind, you can research the courses knowing the end result will be worthwhile.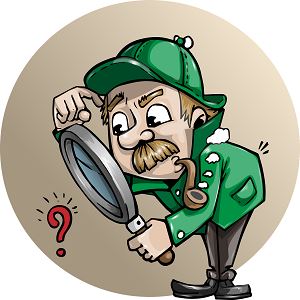 Why are we doing the Shaw Academy review here? Although the service launched in 2013, it really made headlines in 2016 where monthly student numbers reached 400,000. As more and more people ventured onto the site, they even had to launch a specialised platform – Phoenix. Now, the process is smoother, more students can be taught online at the same time, and this renders many old reviews outdated. Shaw Academy also now works with Adobe, GoDaddy, and Naukri.
In addition to the education side of the website, Shaw Academy also has an affiliate program which has caught the attention of many. After signing up for no fee, participants can choose from a list of campaigns before then earning commission and bonuses depending on performance. In terms of conversion rates, these fall between 25% and 35% and the service seems to be expanding as it becomes more popular.
For example, the platform offers eleven online interactive courses to get you set up and in a position to sell the product. Additionally, the list of creatives is expanding and now includes various email templates, videos, text links, and banners. For those wanting to get into affiliate marketing, extra creatives are always a bonus because they make it easier to make sales and earn the commission advertised so heavily.
With all this in mind, it's important to treat the two sides of the website individually. So how are they being received?
Educational Courses

Of course, the Shaw Academy review section on the website has nothing but positive comments for the platform; but we can't be sure how these are selected so we need to look elsewhere to get a real idea. On Trustpilot, the website has a 'Great' reputation after a total of over 1,600 reviews (this is an average of four stars out of five). Breaking this down, 85% of the ratings fall within the 'Great' or 'Excellent' categories while only 11% of people considered the service 'Poor' or 'Bad'.
On the whole, the number of positive reviews is encouraging and suggests a good experience for most people who try the courses on offer. With the negative reviews, the majority seem to be complaints regarding customer service which is an issue Shaw Academy has addressed in their replies (at the time of researching, nearly all negative reviews had a response from a company representative either offering solutions or addressing the problem). As the company has grown so quickly, it seems they have struggled to cope with the overwhelming demand from customers. Overall, perhaps this is the one area of Shaw Academy that needs improvement; though it isn't as large a problem for premium members.
Affiliate Program
As a company, Shaw Academy seems to be pushing towards a self-sustaining system where many of their courses are advertised on their behalf through the affiliate program. As more people join the affiliate program, their courses are advertised to a wider audience; some of which will purchase a course and may even become an affiliate themselves. As a result, they want to make the platform simple and this starts with a free sign-up and the opportunity to start receiving commission immediately. This is perfect for those who want to avoid risk; if it doesn't work as planned, you can simply walk away with no harm done.
The first benefit of choosing Shaw Academy's program is the sheer number of courses available on the website. While some affiliate programs require you to work within a particular niche, Shaw Academy could work for a whole manner of industries. For example, a photography blog could advertise a diploma to all budding photographers or a website all about cryptocurrencies could suggest a diploma in this area to improve overall knowledge.
With so many options, content creators aren't pigeonholed into offering something that doesn't resonate with their audience.
The second benefit comes through the creatives and this is something we touched upon earlier in the Shaw Academy review here. Although there's no need to delve into this again, affiliates are enjoying their options with regards to banners and other creatives because it makes their job easier. Who wants to work hard generating clicks on boring banners when the creatives can do the work themselves?
Sadly, there are some problems that seem to be occurring with the Shaw Academy affiliate program. Above all else, the company has been experiencing some growing pains and we saw the result of this with customer service. As an affiliate of the website, it may be somewhat difficult to sell the courses when some members are having issues like this. Furthermore, live training may be a fantastic addition but it doesn't suit the needs of everybody. Those who have limited free time, such as new parents, may not be able to attend the live events and this instantly decreases the value of the course for some. This being said, all webinars are recorded and then uploaded to the Members area which removes some of the pressure for students.
Is It Worth It?

Whether you want to get a diploma, join the affiliate program, or both, the Shaw Academy review here has shown you the basics of how it all works. From here, the only question that remains is whether we recommend the platform.
There have certainly been some negatives we've discussed regarding the platform, but there aren't issues with the fundamental core of the business and this is important.
Overall, people are responding positively to the course content and the affiliate program. Over time, we hope the customer service issue will resolve itself; let's face it, even some of the biggest brands on the planet have had problems with customer service as they grow in the market.
Summary
In around five years, Shaw Academy has experienced exponential growth in a market that's difficult to master. While the courses might not stand up to university degrees, the information learned can be ideal for employees, entrepreneurs, or just people pursuing a hobby. Thanks to optional assignments each week, progress feels real and rewarding. Once you add into this the trial system and the commission opportunities with the affiliate program, we don't see why this platform isn't worth a go.
With a 30-day free trial, members can cancel if it doesn't live up to expectations which is something similar services lack. CLICK HERE TO LEARN THE SKILLS YOU NEED TO SUCCEED TODAY
I hope you enjoyed this Shaw Academy Review if you have any questions or you just want to leave your own personal experience, leave a comment below. I would love to hear from you!