In A Hurry? Click Here To Download This Post As A PDF To Read Later
The Affiliate Advisor Group claims it can help you make up to $5,000 per week. How does it do this? Are these claims true? Can you truly make that much money within such a short period? Let's find out in this review.
In short, this program is a low-quality affiliate marketing product that does more to convince you to buy its high-ticket upsells than teach you to become a successful affiliate. It is designed to enrich the owner and you are the product. Don't get your hope high.
What Exactly Is Affiliate Advisor Group?
Affiliate Advisor Group sounds like a professional outfit that provides an affiliate website for people looking to earn an income through affiliate marketing. However, it offers generic training on affiliate marketing. Instead of a money-making site, what you get is publicly available information on making money as an affiliate marketer.
You are supposed to get a VIP Business Coach. But the supposed coach is a salesperson that will blatantly try to persuade you to buy upsells. Before you can have access to a website, you need to pay an extra $15.
You won't be getting a done-for-you fool-proof website that is primed to start making money. Neither will you get VIP coaching as the coach is a telemarketer whose job is to flood you with expensive upsells to squeeze as much money as possible from you.
The most revealing trait of the program is right there on the landing page. It plays a real ABC news clip where the anchor talks about home-based business. At first glance, it appears the person is talking about the program. You are wrong. Many scam products cut clips from popular news outlets to bolster their product and buy some legitimacy and gain your trust.
And there is the claim of $5k per week in affiliate commissions. Unfortunately, this assertion is not true. This does not mean you can't make five figures in commissions as an affiliate. But even products and services that offer juicy commissions are usually too saturated to provide such mouthwatering turnovers.
It will take a lot of time, effort, and patience to reach that level as an affiliate marketer. And even when you reach the peak of the game, nothing is guaranteed. You can go for three months with no commissions and make a windfall within a week. There is no iron-clad system that locks in a defined amount of commissions in affiliate marketing.
How Does Affiliate Advisor Group Work?
Don't be fooled by the professional name, this is a pure scam. This product is based on affiliate marketing and even boasts of giving you a commission system. You will get a short primer on affiliate marketing. It's general information you can get with a simple Google search.
When you pay $15 to join the Nerd Firm Partnership, you will receive a duplicate website and Fast Track CD. Unfortunately, search engines frown at duplicate websites so you may likely never make money through the platform. Besides, you have zero control over the website as the domain and hosting does not belong to you.
If anything happens to the main domain or the hosting expires, every traffic and content you have on the site may be gone forever. Why put your destiny in the hands of strangers when there are better alternatives?

Contrary to the owner's claims, this program is not done-for-you. Even when they provide you with a duplicate site, you still have to populate it with content and promote offers.
The sales video does not say anything about helping you drive traffic or monetize the site. You still have to do a lot of work. Sadly your hard work won't pay off because there are several other identical websites like yours, and this attracts the wrath of Google.
How Much Is Affiliate Advisory Group?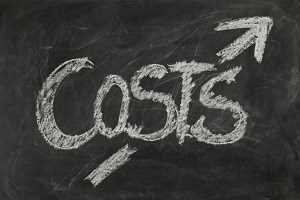 This program costs only $37 for access to the affiliate marketing training material which is not much. To get the promised done-for-you website costs an extra $15 and there are so many upsells.
In fact, the coach who is supposed to teach you the secret sauce of becoming a super affiliate is only concerned about getting more money from you. They shamelessly promote their high-ticket upsells hoping to milk you dry before leaving the program.
Who Owns Affiliate Advisory Group?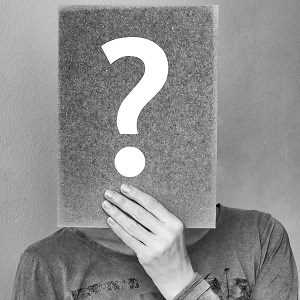 We don't know who created this program. The program is a brainchild of Oritz Capital LLC although the domain has an anonymous registration.
Why hide behind anonymity if your business is legitimate? Some people do this but it is usually for the wrong reasons.
My advise? If you can avoid it, steer clear of this program.
Red Flags
This program has so many inconsistencies which makes it an unwise investment. Here are some of them.
Fake Income Claims
You can make $5k within a week through affiliate marketing. Is the feat possible in such a short time as a beginner? It is very unlikely for you to make that much money contrary to the claims of this website.
$5000 is a lot of money and even affiliates that make such money have multiple niche sites across different platforms working at full speed. And they spend months and even years to build these income streams, not seven days.
Poor Training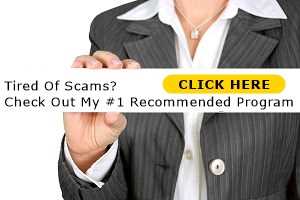 Despite its promise of a ready-made website, what this program provides is a basic affiliate marketing training. Except you want to throw money away, you can get all the information for free online.
You have to pay extra to access a duplicate site which has no guarantee of earning a decent income. Beginners may try this website but it has no tangible value regarding knowledge or income potential.
Upsells
A program can have upsells, but the starter kit should at least provide a decent value. Unfortunately, this program does not even allow you to digest the information in the initial training before targeting you with multiple upsells that are far more expensive than the original offer. This program does not work. It is only aimed at taking your money.
Fake Testimonials
The testimonials are fakes. In fact, the same testimonials were used on other sites, which may indicate that these products belong to one person trying hard to defraud people.
Can You Make Money With Affiliate Advisory Group?
You can make money with this program in theory. In reality, you will be hard-pressed to even rank your duplicate website.
Google and other search engines punish these sites because they spam the internet and promote low-quality or scam products.
How can you make money from a website that people cannot see?
Is Affiliate Advisory a Scam?
In my opinion, this program is a rip-off. It promises what it can't deliver in incomes and provides generic training which is available for free. Instead of providing a coach, what you get is a robotic sales rep that wants to force more money out of you. If this is not a scam, then what is?
Should You Buy Affiliate Advisory Group?
This program is not recommended. There are so many free and paid programs online that provide exceptional training that will help you dominate your chosen affiliate marketing niche. Neither does this product offer quality training nor does it offer a viable website. Don't buy it.
I hope you enjoyed this review and now have the answer to "What Is Affiliate Advisor Group?" if you have any questions or you just want to leave your own personal experience, leave a comment below. I would love to hear from you!
Before You Go…
If you seriously want to earn money online at home and still not sure about how to start then click the banner below and check out the training platform and the community that got me started. And the best part is you can check out everything for FREE to decide if it is the right for you.