In A Hurry? Click Here To Download This Post As A PDF To Read Later
Search Engine Optimization or SEO is a term that explains the approaches used by site owners to ensure the presence of their web pages on the results pages of the search engines. A website or a web page will never be seen without search engine optimization. So, how does SEO impact search rankings and what exactly is SEO? What is the downside of not doing SEO and what are the benefits of doing SEO? What is it that the search engines require the website owners to do before they reward them with good search engine rankings? These questions and more will be answered in this article, What is SEO Optimization?
What Is SEO And Why Do We Need It?
Search Engine Optimization or SEO consists of techniques website owners use to guarantee their web pages rank high on the search engines. These days pretty much everything is online and everybody wants users to see their web pages during a search, this means there is stiff competition for space. Search engines naturally, as much as possible, need to provide the users with quality search results. For this reason, they come up with guidelines to direct the ranking of content and whoever follows the guidelines best will be rewarded with their web pages being shown high when there is a search query.
There are numerous reasons why site owners need SEO including visibility. In the first place, you need to be seen before you even have a chance for individuals to approach you for your services. What SEO does is to put a spotlight on you so consumers looking for your type of service find you easily. As part of your marketing strategy SEO is an essential part. You will probably be doing marketing to make it easy for your potential clients to find you however SEO improves your profit margin by saving you money. Doing good SEO you will be getting free advertising and free search traffic is always the best traffic.
SEO will help your business to build trust and credibility with your audience making your business stronger, better, and well recognized. SEO is a long term strategy helping you to build a brand name and delivers excellent results. SEO is a marketing that is measurable, allowing you to see what is working and what you need to improve. SEO provides unlimited opportunities which are rooted in user content, it is also cost-effective and can even be used to drive offline sales.
What Are Search Engines Looking For To Be Able To Rank Your Site Well?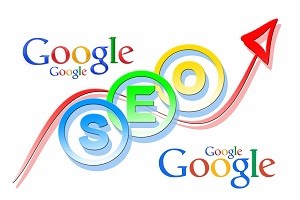 To rank your website properly search engines need some specific things from you, such as tools, resources, strategies, and other approaches that improve your website.
To improve your SEO here are some important things you need to do.
Content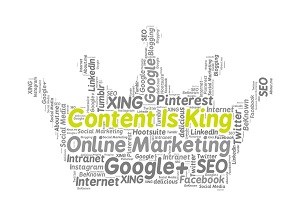 The number one factor that affects your SEO is providing relevant, high-quality content for your readers. The majority of the people when they go online and search for something are typically there because they have an issue to solve or some kind of problem and they are looking for the best solution. The content you create on your website should provide real value to your readers to help them solve their problems.
When you create content for SEO it is important you add everything that is required including keywords, meta tags, meta descriptions, links, etc. Also make sure when creating content to check for proper grammar and spelling, appealing subject, excellent theme, and it helps to add some useful information for further reading.
Links
To rank your website well make use of the internal and external links. Internal links are links to other pieces of content on your website related to what you are discussing in the article they are reading. For example, let's say you are talking about home improvement on your blog and you mention painting in your article, use anchor text to link to a page on your website that exclusively talks about painting. Internal links assist both search engine spiders and readers to easily define your website.
External links are links to other authority sites and provide additional reading material for your readers. External links are excellent and provide more value for your readers by directing them to more information on authority sites.
Backlinks
How do search engines rate the value and authority of one site against another in any specific niche? They do this by looking at the backlinks, the links pointing back to your site from other sites. However, you have to be careful when you are doing backlinking and only use it sparingly and naturally. There are some methods you can take advantage of including, blog comments, testimonials, and guest posts. It is also possible to ask people you know to link back to you however don't abuse this as search engines can punish your site if you overuse this method. As much as possible only allow links back from sites in your niche otherwise Google may see it as spam and penalize your site.
Website Speed
Website speed plays a very important role in your search engine rankings. Internet surfers are very impatient and you only have a few seconds before your site visitors get fed up with waiting and click away. Bear in mind, the role of the search engines is to assist users to discover quality content, quickly, efficiently, and reliably. Avoid using things like flash and poor quality hosting that will slow down your site.
Images With Proper Tags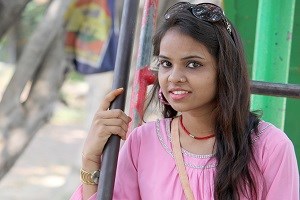 Google also takes into account images that are original, high quality, and relevant to the content when it ranks sites. Therefore, whenever you are creating content remember to include excellent relevant images in your content,
The images also have a high visual appeal for your readers. Remember to properly tag the images using alt tags as Google can only read the alt tag and can't see your images.
Local SEO
To attract the people in your neighborhood it is necessary to optimize your site with local SEO. In fact, in their ranking, Google actually gives preference to local SEO as it helps people find appropriate businesses and services close to them. To improve your SEO and increase your traffic pay attention to local SEO.
Social
Google likes businesses that are developing beneficial social marketing, which provides added value to the audience, so, remember to create and add social links to your website.
Common SEO Mistakes To Avoid
Many people ask what is SEO about however forget to ask those things individuals do that get them punished or downgraded by Google and other online search engines. Let's look at some common SEO mistakes you completely need to avoid.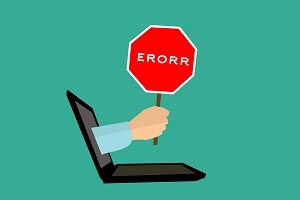 Don't just optimize your content around one keyword. Rather, consider content that associates with one main keyword and consists of other search terms to support it.
Not making your site mobile-friendly will cost you a lot. Many individuals now browse utilizing their cellphones, and if your website is not mobile-friendly, you will not be seen.
It can be disastrous if you don't update your old content. To provide a fresh perspective to your old content make sure your content is updated regularly.
To avoid being penalized for duplicate content NEVER publish unoriginal content. You will be heavily penalized if you do this and your site will not be found by anyone. If you must use other people's content, do it sparingly and always give them credit.
It is a bad idea not to separate content into subheadings as readers and search engines find it difficult to read large blocks of content.
There are many advantages that SEO provides for website owners. However, the right way to do it is first to learn and then put into practice to get the desired results. As Google keeps changing their algorithms all the time keep abreast of the information to stay up to date what Google is looking for so you can get higher search engine rankings.
Learn More:
How To Build Backlinks For SEO The Right Way
SEOPressor
I hope you found this article helpful. What do you think is the #1 technique to get the best SEO results? Leave a comment below. I would love to hear from you.
Before You Go…
If you seriously want to earn money online at home and still not sure about how to start then click the banner below and check out the training platform and the community that got me started. And the best part is you can check out everything for FREE to decide if it is the right for you.