In A Hurry? Click Here To Download This Post As A PDF To Read Later
In years passed, we've seen some excellent sites that permit you to make money from the convenience of your own house. Whether it's affiliate marketing, providing web services, offering your own items, and even offering items on behalf of another business, there are a variety of websites that offer the tools you require to stand out. In current times, there's been one gaining more attention than most and we're going to provide you with the basics here today.
How can you earn money with Shopify? Let's find out …
What is Shopify About?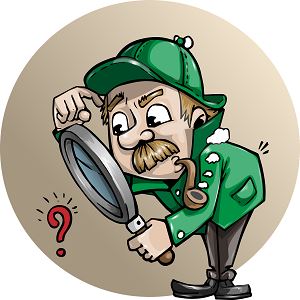 Let's Start with the basics, Shopify is an e-commerce solution suitable for businesses of all sizes. Shopify has been active on the internet for more than 10 years, the very first e-commerce store offered snowboarding equipment to the world. Now, there are more than 1,000,000 e-commerce stores available and over from 2016 to 2018, businesses on Shopify contributed $183 billion in economic activity worldwide.
If you're wondering whether or not you can trust this Shopify brand, you have nothing to worry about, Shopify is a legitimate service with over 4,000 employees split between five offices around North America.
At first, the website was centered around the idea of starting a web store but now the services on Shopify have expanded and they can help with selling on Facebook, Pinterest, and even face-to-face selling.
Depending on which membership option you choose, you have access to 24/7 support, shipping label discounts, fraud analysis, website and a blog, manual order creation, discount codes, advanced report builder, abandoned cart recovery, professional reports, real-time carrier shipping, and even gift cards.
Whether you're starting a business from scratch or you already own a physical store and want to become available online, there should be a membership option for you.
Membership Packages
To get started with Shopify, there are three options and the features you have available will depend on the package you choose. All packages come with a few basics as standard and this includes 24/7 support, unlimited product uploads, files storage, no setup fees, no transaction fees, and no bandwidth fees.
Basic Shopify ($ 29 per month) – All the basics for starting a new business. You have your own online store (we're going to show you how to get it set up a little later!) The full features for this package are shown below. One of the features we specially like and that is now included in this package is abandoned carts. Abandoned Carts is particularly damaging to businesses these days, targeting this market can be lucrative.
Shopify ($79 per month) – Everything you need for a growing business. The price increases somewhat compared to the previous package, these are all valuable features that could make the difference between struggling in the market and making the next step towards success. See full features for this package below.
Advanced Shopify ($ 299 per month) – Once again, the price jump is noticeable but this final package will give you every single feature on offer. Along with shipping discounts up to 74%, the credit card rates are reduced noticeably, you receive access to an advanced report builder tool, and you also have real-time carrier shipping to boot.
In our opinion, the packages are nicely spaced out in terms of pricing and features and this allows you to enter at the point you feel necessary. What's more, you can even take advantage of a free trial and this is always great news.
Full Shopify Features
What is Shopify and Dropshipping? With this information, you should now have everything you need to know about the packages on offer and whether they suit your needs.
Click Here To Start Your Free Trial With Shopify
Getting Started with Shopify
Step # 1: Sign Up – Firstly, you'll need an account with Shopify to get started which means you'll have to enter some basic information about yourself such as email, password and your store name. At this point, we can explain the first thing we love about this platform; the fact you can enter 'I'm just playing around' if you're just testing the site. If you know what you want to sell, you can also enter this before clicking 'I'm done' and continuing.
Step # 2: Create Your Online Shop – Once you've signed in and everything has been processed, you'll reach the admin screen and this is where you can alter the look of your store. For beginners, everything will be laid out nicely so you shouldn't forget any basic tasks such as adding products or changing your design. Depending on whether you're dropshipping or selling your own products, this will also help to make your decisions as you move through the process.
With the website itself, Shopify has a specialized store for themes and this is perfect news because it means not all storefronts look the same. With all the themes available, they're supported by the owners which means that errors will be fixed and you'll receive regular updates over time. Without having to worry about having a degree in coding and website design, there are also customization options to really make the storefront your own.
If you do want to go a little deeper and access the CSS and HTML of your store, the company offers 'Shopify Experts' who you can hire to make adjustments. With this, you have complete control over your store and we've yet to see somebody disappointed with the choice available. Whether you want to sell fishing lines or shoes, you can find the theme that matches the niche.
Step #3: Edit Your Settings – Once your store is up and running, you can then make simple changes in the settings. Despite being simple, they make a tremendous impact on the appearance of your store. Coloring will be your main option and this allows you to choose a color that matches your branding if you already have a physical store.
Step # 4: Add the Products – From the dashboard, you'll see plenty of options on the left-hand side so we recommend spending some time perusing this menu. While doing this, you learn where everything is and you won't forget about certain features. For now, though, we're sticking with the basics and your next step should be adding the products to your store.
For each product, you'll enter the name, description, type, vendor, price, shipping method, inventory policy, barcode, etc. For your business, this is where the magic happens so edit the page and make it look unique with a clear layout. By changing the font and adding bold and underlined text, you can remove the cluttered look and increase your chances of seeing a sale.
Of course, you should also pair this information with images that best show off your products. Keep image sizes the same so there's a uniformity to your store and all products if possible. From here, you can complete the product and it will go live to your profile very soon.
As an additional note, you can actually set up groups and collections of items which are particularly helpful for clothing, sizes, colors, and more. If your business sells products from different 'departments', these collections can help differentiate one from another. If your store looks a little messy with no real way of categorizing the products, it can get a little confusing and you don't want to lose customers this way when it's something fixable.
Step # 5: Go Live – Finally, check the general details of your store and make sure all the information has been filled out regarding your business. If you're happy, go ahead and click the magic button and your store will go live to the world.
If you have no experience with domain names and want a domain name you can simply buy one from Shopify and your store will use it moving forward. Costing around $10 per year, it certainly won't break the bank and you have the security of Shopify as support. More experienced internet users might want to buy their own domain name (www.WantCheapDomains.com) before then redirecting the DNS records.
Pros and Cons of Shopify.
What is Shopify about? With any review we provide, we always like to come back to the main question and a list of cons and pros should give a good overview!
Pros
The Shopify Basic plan is affordable and allows you to get started with an online store
The interface is clean and simple to use
Shopify is a safe company with 24/7 support available
Can get started with a free trial
Responsive web design
Website and blog available
Easy checkout for all customers
Ideal for both experts and beginners
The store can be managed by iOS or Android app
Fully-customizable storefront
Cons
Shopify is not available in all countries
Transaction fees are unavoidable through third-party payment gateways
Drop-down menus can be difficult to perfect
Aspect ratio on images aren't guaranteed to be the same on all products
Professional reporting is only available if you are willing to pay more
Summary
If you're selling your own products or dropshipping, Shopify is a solid option and it's easy to get started. With specialized themes available for your store, you can really get to work on branding which you can then follow up on social media.
I hope you enjoyed this review and if you have any questions about Shopify or want to leave your own personal review, leave a comment below.
If dropshipping is not for you and you would like a training platform that teaches you all about Affiliate marketing and other options available to you for turning your passion into a thriving online business I suggest you take a look our #1 recommended platform. The best part is you can even get started for FREE to check it out and see if it's right for you.
Before You Go…
If you seriously want to earn money online at home and still not sure about how to start then click the banner below and check out the training platform and the community that got me started. And the best part is you can check out everything for FREE to decide if it is the right for you.