In A Hurry? Click Here To Download This Post As A PDF To Read Later
If you have been searching for a way to make money online, you must have probably come across the site 12-day millionaire. This site promises to help you generate $1000 with a 24-hour time frame, and if that continues for the month, you will be on your way to becoming a millionaire.
Are these claims true? Or are they mere empty promises with a scheme to rip you off of your hard-earned money? Well, we will find out in the subsequent paragraphs of this review. We want you to pay attention to the information that will be provided here so that you can make wise and decisive choices.
What Exactly Is The 12 Day Millionaire?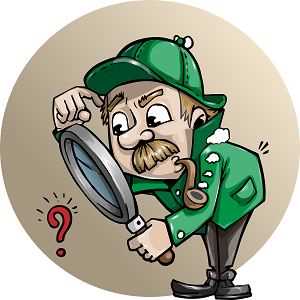 According to information provided by the owners of this site. It is purported that you can be shown how to make an incredible, revenue-doubling amount but the website that will be used to make this huge sum will be generated for you on this platform. The sales pitch also claims that you will be able to make that much amount of money with little or no work put into it.
If you are searching for a tangible service they provide, the odds that you will get any other information are very slim. The truth is that they do not offer any form of extra service, only a website that claims to generate revenue for you.
The fact that you are given things to purchase without knowing what you are buying is not even the worst of it. There are other red flags that you should pay attention to so that you do not fall prey to this scam. With the amount of evidence we have gathered about this site, we can safely call it a scam.
How Does The 12 Day Millionaire Work?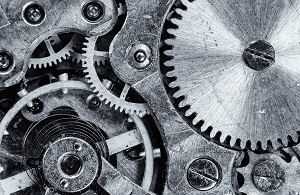 On the site, it costs just $37 to join, a value from which $60 has been discounted for you to look cheap (at least that is what they want you to think, but the truth is that there was never any discount). When you successfully join this program, you are given access to a page designed for basic members, and you are provided with instructions on how to start making money.
When you watch the video, instead of learning how to make money, it only provides you with enticing information to make you want to register for other programs.
Remember, "enticing information" this information provided will prompt you to get the up-sells with a promise that you will earn much more back. At this point, if you understand affiliate marketing, up-sells are excellent but you have to be sure they are delivering value, and what is promised will be met. In the case of the 12 Day Millionaire, you will be wasting both time and money if you purchase any up-sell.
This get-rich-quick scheme gives you the promise of helping you make a fortune with little or no effort applied, but the truth, in reality, is that nothing happens. From the video you will be asked to watch, you will see that your account has already made $135. This is false; it is only a bait to trap you into wanting to put in more.
When you check your account, you might see the money there, don't get too excited as it is completely fake and only a copy of a screenshot. The sad part is that you are not the only one seeing the screenshot at the moment, others who registered innocently like you will see the very same screenshot and feel the same level of energy.
We are trying as much as possible to put up the most practical information for you, so that you do not invest in lies hoping for returns, only for you to reap what you never expected. At this point, it is very evident that anyone who still goes ahead to sign up has taken the choice to lose that money. Some people will fall prey to this scheme, but you shouldn't because you are empowering yourself with the necessary information needed. Paying attention to this review is all you need to do to be safe and still have your money with you.
Who Owns The 12 Day Millionaire?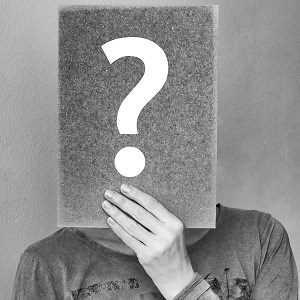 When you go over to the site it is claimed that the site is owned by a certain Josh. This again is another lie, and how you can find out is when you are about to make your payment.
On the payment portal provided (PayPal), you will see that the truth, in fact, is that it belongs to Benjamin Carter.
This bit of information is very misleading and offers more validity that this website is nothing but false and a scam.
Red Flags
Here we have gathered a list of red flags that should convince you further that this site is a scam and a total rip off.
Make A Ridiculously Large Amount In 24 Hours
The first thing you should understand is that no affiliate marketing process can give you such a vast amount of money in a short time they are suggesting.
This is the biggest bait used to trap greedy and naive people, and I know you are not one of them as you are here doing your due diligence before parting with your cash. By doing your thorough research you can be sure not to become a victim of the many scammers online.
Fake Live Proof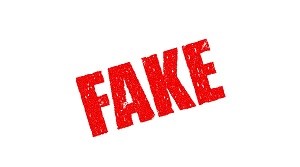 Here you will see a live proof that while watching the video, you have earned $135. This piece of information is false; this same information is a screenshot shown to every new member who joins. Try initiating a withdrawal, and you will be prompted to take further steps. It is only a trick to get you excited and happy to continue to add more money to your account.
Fake Paypal Proof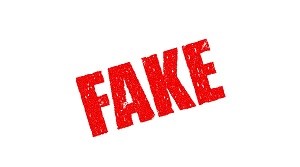 You will also be treated to more fake account details of people who have started earning a day before you. You will be shown a picture of a certain Lisa who has already $264 in her account, and this is to get you even more excited. Again, the picture is to get you enticed.
When researches were made, it was discovered the woman in the picture is actually a random image of a woman linked to other stories.
Fake Testimonials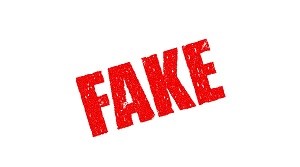 One thing that gets people attached and makes them believe are testimonials. And if you want to be led by the testimonials you find on this website, you will be misled. The reason is that all the testimonials were scripted and well played out by these actors.
After researches were done, it was discovered that these testimonials were done by people who sell testimonials on another platform called Fiverr.
All these actors have also done a lot of video testimonials for other websites, to make it seem like what they are selling is authentic. Taking a look at the situation at hand, you will agree that this scheme was preconceived, and adequate plans had been made to rip you off your hard-earned money, while the supposed "Josh" gets richer and you are only a tool in his hands for him to get richer.
Conclusion
With this comprehensive review, we have been able to point out beyond all reasonable doubt that this website is a scam and will give you nothing but bad news if you ever consider trying it out.
So, rather than waste your time on these looting-scammers, you should search for genuine programs that can educate you and to help you to turn your passion into a successful online business to generate a real income for you.
I hope you enjoyed this "12 Day Millionaire Review" if you have any questions or you just want to leave your own personal experience, leave a comment below. I would love to hear from you!
Before You Go…
If you seriously want to earn money online at home and still not sure about how to start then click the banner below and check out the training platform and the community that got me started. And the best part is you can check out everything for FREE to decide if it is the right for you.