In A Hurry? Click Here To Download This Post As A PDF To Read Later
Every hour of every day a new blog is set into motion and by the time you have finished reading this short article, how to make money online blogging, another blog would have been launched into the blogosphere which is already congested. It is estimated around 30% of the blogs online are for organizations to make their presence or by individuals and companies for self-publicity. The remaining 70% are more focused on making money online. The sad part is that only a handful of them actually make money, which was the original intention.
Why Is This So?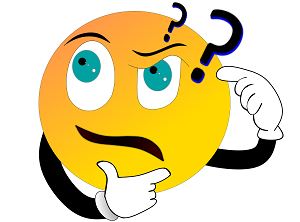 This is actually not hard to figure out, people leap onto the bandwagon without understanding the requirements. In fairness, we can't really blame them as these days starting a blog is a no-brainer, even a newbie can start a blog within a few minutes just by following simple guidelines. And the interesting part is they can set up a blog for free.
It is easy to see why the internet is cluttered with blogs whose owners didn't learn the ropes and know-how to make money from their blog and the ones who did and are making big bucks with blogging, There are some who have the knowledge of blogging however they lack the patience to endure the tough times, the seasons of drought where the blog is nowhere to be found even if you click through the next ten pages on Google. Their site visitors are mainly family and friends. These can be really frustrating times that make anyone without firm balls give up, however those who keep going finally get to smile all the way to the bank.
Now that we are done with the odds let's get down to the nitty-gritty of how to make money online blogging.
It doesn't matter if you are new and just starting a blog or have already gone ahead with a blog, either way, you will find this article helpful and brutally honest,
How To Make Money Online Blogging
You can be a successful blogger by following the 10 action steps we are going to share with you. The first five action steps will discuss the preparation for blogging and the last five will focus on how to monetize your blog.
Let's begin with the preparation part or as we call it pre-blogging toolkit.
1. The Motive Behind The Blog Launch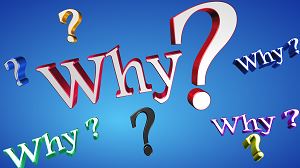 The first question to consider is why do you want to start a blog?
Is it for money?
Is it to have a web presence? Or
Is it to have a platform to sell yourself
You will save yourself a lot of stress in the long run if you know your main reason for starting a blog. Let's assume your primary motive for starting a blog is just to be seen or heard. From the beginning, your blog will be about doing what you know how to do best. Maybe, it's poetry, lifestyle, religion, motivational writing or other things. When your blog starts taking shape, monetizing your blog might take a little longer than you expected however you won't be worried about it. However, if your main reason for starting a blog is to start generating cash, then follow us to the next step.
2. Do You Have Lots Of Time To Spare?
With the people who are rich enough and don't need the money and only want to blog for themselves left behind is, we welcome the rest of you here. You guys all want to make money and this is cool, however, do you have spare time? This is a critical question, the people we left behind who start a blog just for themselves can starve their blog of content for days and weeks and add a blog post whenever they feel it, and nothing will matter as their reason for starting a blog was not money.
However, if you are blogging for money this will require a lot of sacrifice in time. You will need to flood your blog with lots of content and this would mean working late into the night after night and possibly even denying yourself lots of things until you get to the point where the big bucks start to flow. So, be honest and ask yourself, do I have the time? Or Can I make the time? Once you have an answer to this question you can follow us down to the next action step. 
At this stage, we are sure the majority of the people have dropped off, just as they did in the first step. OK, with those still left, let's move onto the next action step.
3. Find A Lucrative Niche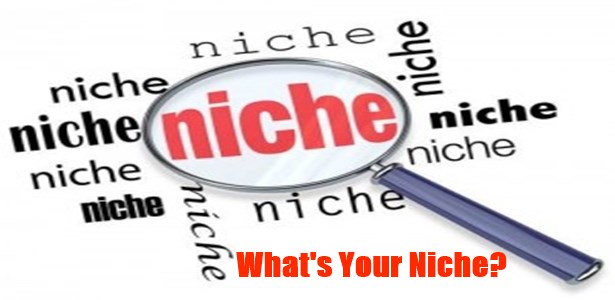 Once again we want to welcome those that have followed is down here. Having established you have spare time and your main goal is to make money, your next action step is to find a profitable niche. What is it that people like to click when they are surfing the web, what do they fancy online? It is possible to survey this, however, we'll give you some. It is clear to see that niches are romance and relationships, technology, news, comedy, sports betting, celebrity gossip et al., all command very high traffic. 
When we think about it this is not surprising as the majority of the web surfers are youths who have relationship issues, want to laugh their hearts out with comedy, always have challenges with their gadgets where your tech blog would be handy for the needs of these youths. As the traffic is high in this lane by pitching your tent here you give yourself the best chance to succeed. However, this depends on the next step below. Don't worry yet, at this point no one is dropping off as, unlike the first two steps, any deficiency here can be fixed.
4. What Do You Know?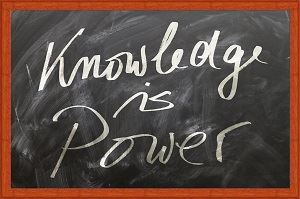 I am sure you will all agree with me that if I am talented and don't get stressed about finding my way around gadgets, then I'll do great with a tech blog, or if I am a playboy with years of experience at hitting and laying all kinds of women then a romance blog won't stress me. So the question is what do you know? What skills do you possess? What are you knowledgeable about? Understand you can't come into blogging with a blank brain hoping to copy and paste your way to wealth. It is your creativity and expertise in any of the profitable niches that will give you a cutting edge over other copy and paste blogs.
However, no harm is done if you came here to copy and paste as it's not too late to learn some skills. Understand you will still need some writing skills even if you want to copy, edit and paste, so good idea to learn something and get good at it. It will be of tremendous help when you bring those skills into blogging.
Now we come to the last step in the preparations
5. Be Ready To Work Hard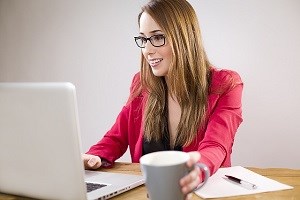 Blogging is not for individuals with a lazy attitude who keep procrastinating so time to dust off that lazy attitude. As a blogger be prepared for a lot of hard work, research and time. Some people are under the misconception that it is easy to sit behind a computer screen. We challenge you to try this out for 5 hours and then tell is. As a blogger, you must be prepared for hard work and be willing to persevere, and if you are prepared for this then success will surely be yours.
With the preparation steps out of the way, let's get to the exciting part about how to make money online blogging.
6. Create Engaging Content And Share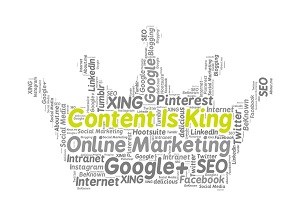 Now you have chosen your niche and you are armed with plenty of spare time ready for hard work. Create content that will grip your readers and make them want to share with their family and friends. I get so excited by visiting some blogs and market them orally and virtually for free to family and friends without the blogger even being aware of this. So, avoid mediocre blog posts and try to be unique. If you create a competitive advantage you will not have to hunt for views. Regardless of how good your content is to increase your reach far share your content on various social media platforms.
7. Google ads
When your blog grows and you have loyal readers who regularly visit your blog the easiest way to monetize your blog is with Google AdSense. With a large blog audience, you can apply for a Google AdSense approval.
Once you have been approved for Google AdSense Google will supply advertisements to your blog and every time one any of your site visitors click on those ads you will make money. Further reading, How To Make Money From Google AdSense
8. Affiliate Marketing
Affiliate marketing is almost akin to Google Ads. You can sign up for affiliate programs from the thousands of affiliate programs available online and get a unique referral link for a product you want to promote on your blog. When someone clicks on the link, goes to the sellers' website, and buys what you are recommending you will earn a commission.
The biggest advantage of affiliate marketing is that you don't have to have your own products and you don't have to worry about customer service or shipping the products to the customer. You just recommend the product on your blog, the merchant does the selling, and you collect a commission for any products sold. Further reading, A Step By Step Guide To Affiliate Marketing
9. Make Your Audience Pay For Quality Content
To get paid for your content would gulp up tremendous resources from you however, it will be worth it. By creating premium content that can't easily be found on the internet you can set up a forum and only grant access to paid members. Additionally, in the paid member's section, you can choose to mentor people, teach them some new skills, give them some freebies in the form of e-Books or others as you deem fit. Doing this will skyrocket your membership and translate this into even more money for you.
10. Create And Sell e-Books
By this point, you are no longer a greenhorn in that blogging niche and it is possible to annotate and convert some of your posts into e-books that can be sold to make some cool money. Think about also getting e-books from family and friends and selling them on your blog. Any proceeds can be shared with them.
That's it! An honest look at what it takes to really succeed online with a blog. We are sure by now the majority of the people would have decided it is hard and we agree with them, however, it is worth it in the end? Absolutely YES! In life, any job or business is hard however if you are prepared to put in the effort that is required and have patience you will enjoy the rewards that most people dream about.
Before You Go…
If you seriously want to earn money online at home and still not sure about how to start then click the banner below and check out the training platform and the community that got me started. And the best part is you can check out everything for FREE to decide if it is the right for you.