In A Hurry? Click Here To Download This Post As A PDF To Read Later
The Quantum Ad Code is a misleading product that promises what it can't deliver, and you have no business getting close to it, not to talk of investing in it.
In our quest to make fast money at all cost, we lose our guard and fall victim to fraudsters peddling valueless digital products under the guise of helping us make huge amounts of money on autopilot. Quantum Ad Code fits this description perfectly as it claims to have a secret system to help you make tons of money per day. It's as weird as its mischievous and you would do yourself a lot of good by giving it a wide berth.
What is Quantum Ad Code?

Quantum Ad Code is a binary options trading scam that promises to help you make as much as $200,000 per week! The makers of the product claim that they have a secret system that can help you make tens and even hundreds of thousands of dollars per week on autopilot.
The truth is that you might have come across this scam in a different form in the past if you have tried to make money through binary options, that well-crafted scam that took the whole world by storm a few years back. (Read SEC Investor Alert Binary Options And Fraud)
Due to the false claims of the makers of the Quantum Ad Code, they have had to rebrand and redesign the product several times to continue to mislead unsuspecting and greedy people. But you get what you pay for most of the time. And you should ask yourself what the motivation of a person who has a secret money making software and is willing to share that secret with you for a pittance is. Are they driven by altruism, or they are not telling you the whole truth?
No matter how hard you try, there is no free money online, as there isn't free money offline. If you are serious about making money online, look for real-life products and training that will give you the winning edge.
Fraudulent Claims
In all the promotional videos of Quantum Ad Code over the years, one man that goes by the name of Michael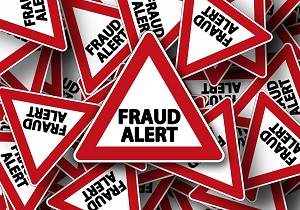 Crawford is a constant feature of these clips. These videos are nothing short of propaganda and disinformation stunts as they are full of flashy cars and luxury jets, from one of which emerges Michael Crawford who regales you with how he has made millions and that he has been featured on leading media houses such as CNN, Forbes, the Wall Street Journal, Inc., and co.
However, the most unfortunate thing about the internet is that it has made many people so lazy a simple Google search can become like lifting the weight of the world. Search for the guy Michael Crawford, and you won't find any trace of him on any of these high profile publications. You will find an actor not affiliated to Quantum Ad Code in any way.
While it's not clear whether the character called Michael Crawford is the owner of the Quantum Ad Code, what we know is that he is in constant sight on all their sales videos and all of his claims don't add up, except if you are in denial mode, can't do basic internet research, or your greed got the better of you.
The flashy cars and expensive mansions in the video must have cost the producers a great deal of money, and the most likely case is that they were rented to paint a larger than life picture of the owners of Quantum Ad Code so that the fear of missing out will push you into buying the product so you can leave your lackluster life behind. After all, we all crave the good life and its ostentatious gifts. But in this case, you are wrong!
Fake Income and Testimonials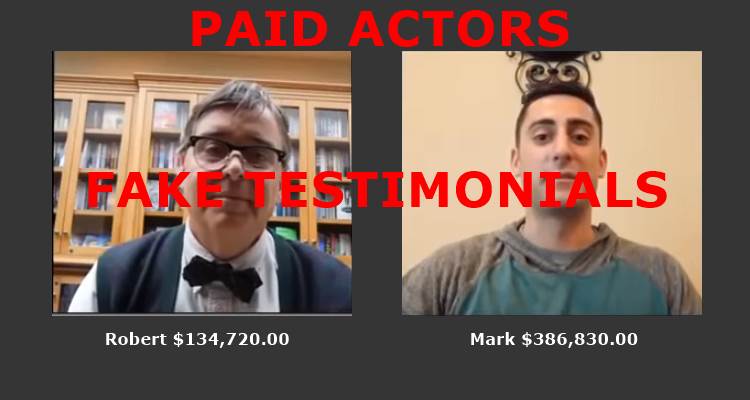 These days, it's simple to come up with testimonials for any product you are selling. There are several professional testimonial sellers on fiverr.com and other freelance sites. Quantum Ad Code is full of several fake testimonials and income claims that will appear clearly as duds if you are attentive. If you had a system that makes you $10,000 a day, why would you want to share it with anyone for a meagre $250?
How Does Quantum Ad Code Help You Make Money?
The Quantum Ad Code is a binary options system at its core. It's claims of helping you automate your online money
making business are based on trading binary options. However, binary options are an elaborate fraud scheme designed to fleece people all over the world of their cash with bogus promises of making huge amounts of money when they invest relatively small cash.
Over time, securities and financial regulatory agencies have seen binary options companies for what they really are; right from the trading software, to the binary options brokers, and the automation tools used for trading binary options-the odds are stacked high against the investor, which in this case is you. If anybody promises to help you make money through binary options, what they are telling you indirectly is that they would take your money and disappear into thin air.
You deserve more than that, and Quantum Ad Code won't do any better despite its unverifiable claims. It's another binary options secret weapon that's designed with the sole purpose of vacuuming your cash.
When you sign up for free to use the Quantum Ad Code, you will be redirected to another website where the ubiquitous Michael Crawford speaks to you from a beautiful home. If you pay attention, you will discover he is reading from a script, which points to the fact that maybe the guy is an actor. In the video, Michael goes on to tell you about how powerful the Quantum Ad Code software is and that it's being upgraded to perform like never before. So, you are in for a windfall, except that the money is coming out of your account into the account of the product owner.
You will be led to a checkout page where you are supposed to deposit money, even though they claim you can use the software for free. This stinks to the high heavens of sharp practices, and if you don't leave right there and then, you are in for some serious trouble.

On the website, you will be told its super easy to make money with their secret system, and that all you have to do is enter your details and watch their videos, and you can start making money. Yes, it's free, but you have to deposit some cash before the secret system can start making money for you. They reassure you that you can always withdraw your cash anytime you don't feel like using the system anymore, but this could be the beginning of a nightmarish experience on your online money-making journey.
After making the deposit, Quantum Ad Code receives a commission for referring you to the system. Then you will receive a call from Click Dealer Sales who will start pressuring you to deposited more funds.
What do we know about Click Dealers? Almost nothing. They are not in the mainstream of online advertisers, and their tactics strangely resemble the hard-tackle methods used by binary options brokers to confuse their customers to invest more money in their platform.
How Much Does Quantum Ad Cost?

Quantum Ad Code is supposed to be free, but you have to deposit $250 to make money through the system.
The system is supposed to use your deposit to invest in binary options, forex, and commodities, but the sad truth is that you are giving out your money without any guarantees of getting it back or even making any profits.
Should You Buy this program?

The Quantum Ad Code program is misleading and in my opinion, won't make you any money. The program makes several fictitious claims about making incredulous amounts of money with only a few clicks per day.
Despite asking you to deposit before you can use the software, there is no refund policy, which means there is no way of getting your money back if things go sideways. The product also provides no support, and there isn't any income disclaimer or security assurances about your details. You don't even know the true owner of the product. The only thing this program is about is making you deposit your cash. In my opinion, the Quantum Ad Code is a scam, and you are advised to steer clear of it.
NOT RECOMMENDED
I hope you enjoyed this post and if you have any questions about The Quantum Ad Code or want to leave your own personal experience, leave a comment below.